(Last Updated On: October 17, 2018)
The patio at the restaurant at Zamas (where we are staying in Tulum) is lovely, but it offers a very limited view of the ocean due to the large rock cliff behind it.
It does, however, provide enticing glimpses of other spots that do have ocean views.
That's the view I want to check out. (It must be amazing.)
Later a recommendation for a no-name restaurant (well, it probably does have a name, but we never knew what it was) turns out to be located at the end of an alley just a bit farther along that cliff. When we find it, I am pleased to discover that the restaurant has a "patio" that extends to the top of that cliff.
The view was every bit as amazing as I hoped.
And, as a bonus, the fish tacos were superb.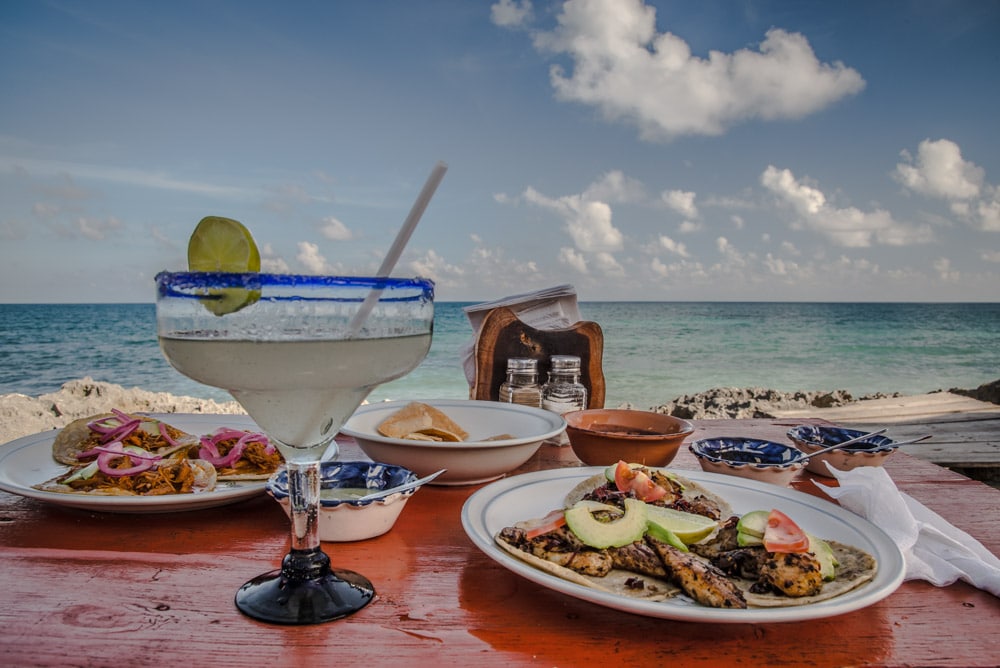 La Fonda Chiquita – Chencho's is at the end of a row of crap craft shops just before you reach Zamas. (You walk down an alley past the shops toward the sea.) They had great food and gigantic drinks. There are only two or three tables up on the cliff – the rest are in the (viewless) patio below.
Zamas Resort
Tulum
All Quintana Roo posts