(Last Updated On: December 15, 2020)
It's hard not to be drawn to El Castillo (the castle) when visiting the Mayan ruins at Tulum, Mexico. Although not particularly tall by Mayan standards, it still quietly dominates the site and I regularly found it centered in my viewfinder during our visit last December.
While Tulum was still occupied by the Maya when the Spanish arrived, there is little information on the site from that time. One of the earliest illustrations is an 1842 etching of the Castillo by Frederick Catherwood.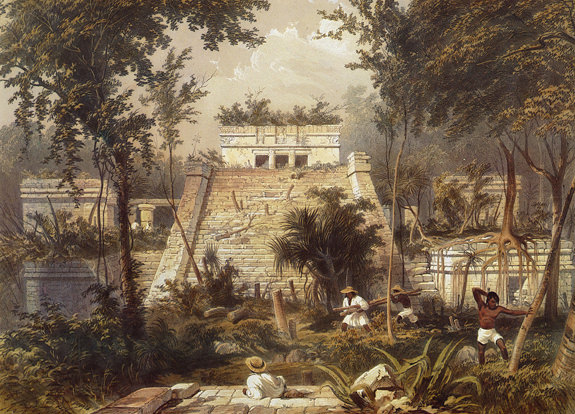 By this time the site had long since been abandoned to the jungle. Catherwood's expedition began clearing the site, a project that was abandoned a few years later as the Caste Wars began. Further work to clear the site began again only after 1910. Today it is hard to imagine the Castillo as it looked in Catherwood's time!
Touring the Mayan Ruins at Tulum
All Tulum posts
All Mexican Yucatán posts