(Last Updated On: October 17, 2018)
Xcaret (located near Playa del Carmen on Mexico's Caribbean coast) emphasizes that it is a cultural park as well as an eco-adventure park. The Chapel of Guadalupe is part of its cultural side.
This modern chapel is a riff on a traditional country church . . . except here the altar is located in an underground cenote (as if to remind you that this is the Yucatán). It is a beautiful mixture of worship space, art gallery, and history lesson.
Visitors enter at the back of the chapel. From this ground level entrance visitors are first drawn down a gently sloping staircase by a dramatic carving of Our Lady of Guadalupe as a 40-foot tree (complete with roots) and then by the green glow of the grotto that lies below her feet (entangled in her roots).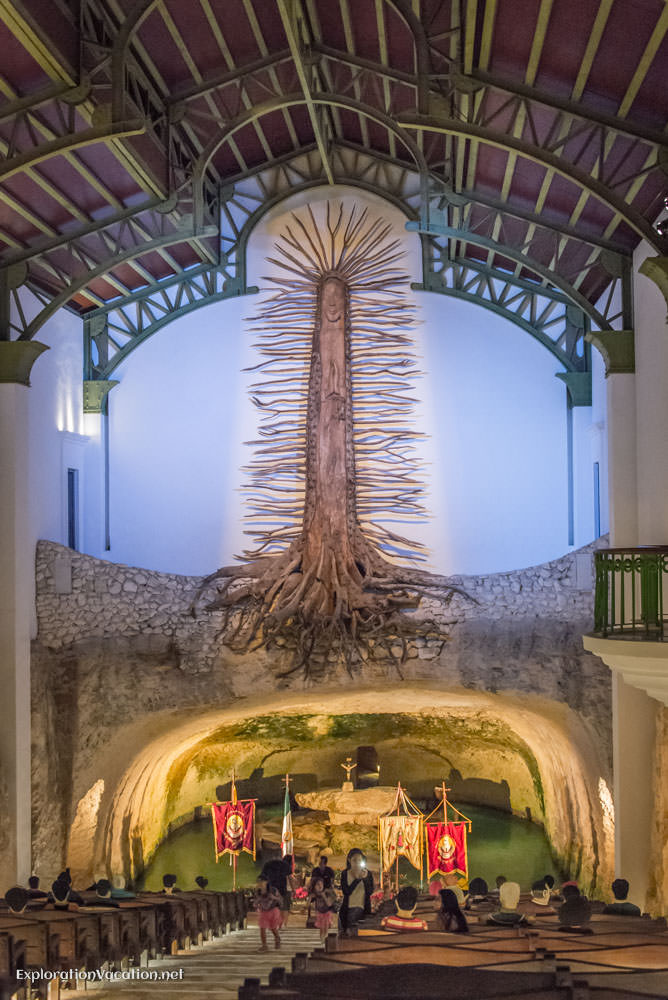 There are plenty of places for visitors to sit and contemplate God, the universe, or maybe just their next activity in the park. Whatever your religious beliefs, visitors are welcome to take a seat. And, unless you manage to visit when there aren't a lot of other people around, you probably won't immediately realize that some of the other worshippers sitting alongside you in the chapel are going to be staying a lot longer than you.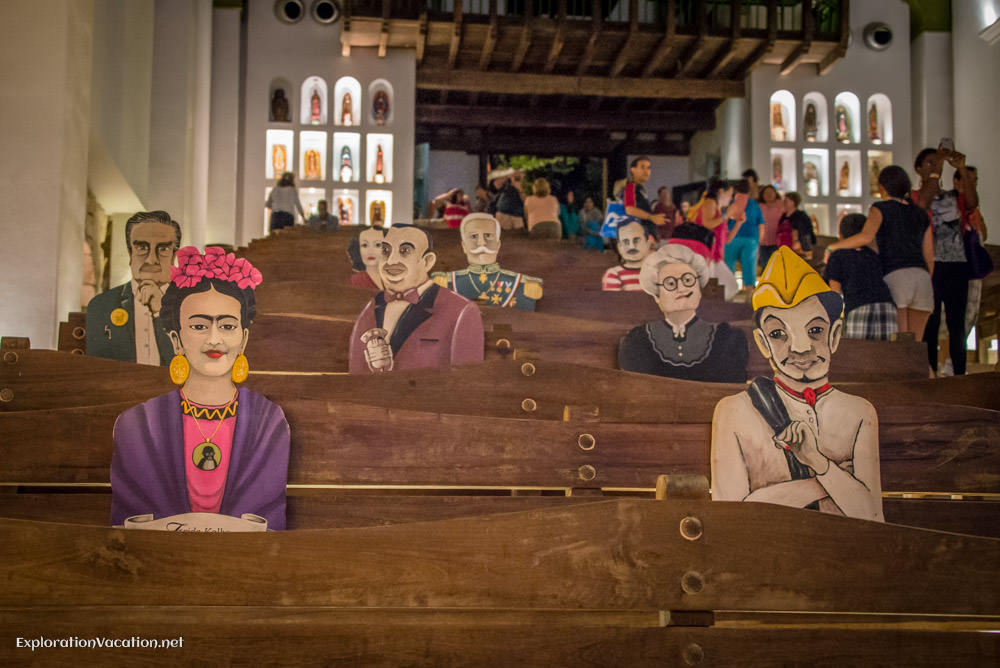 Yes, the chapel's pews are occupied by cut-out figures representing some of Mexico's most famous citizens. You are sharing the chapel with history.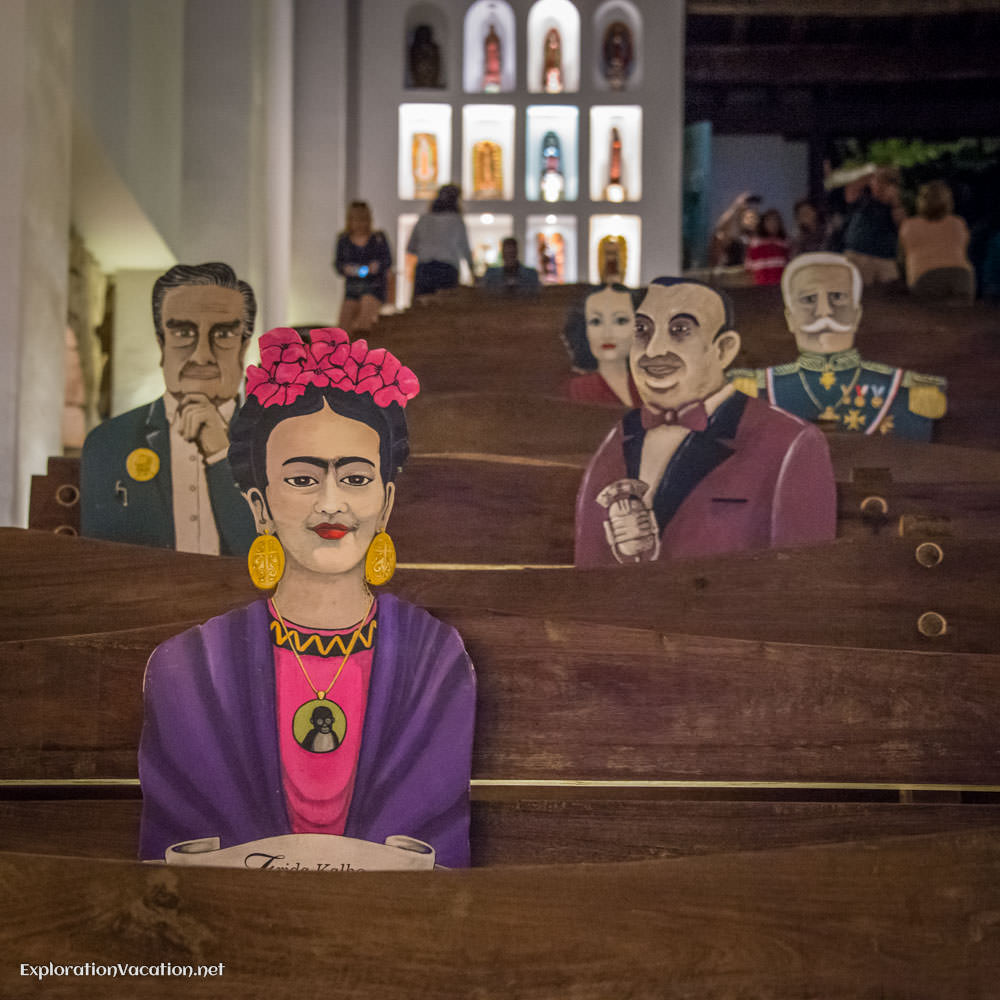 Similarly, you might not notice that images of Our Lady of Guadalupe surround the chapel's entrance until you turn around.
On the way out, stop to take a closer look at these figures. Each is completely different stylistically, yet each is identifiable as Our Lady of Guadalupe. The figures are themselves both art and meditation.
Whether you are religious or not, the chapel is a wonderful space for contemplation . . . or at least a quiet escape from the park's multiple activities.
The Chapel of Guadalupe is one of two Roman Catholic chapels at Xcaret. It, along with the Saint Francis of Assisi Chapel, is available for weddings and other Catholic ceremonies. These pictures were taken during my December 2015 visit.

A Visit to Xcaret
2015 Yucatán itinerary
All Mexican Yucatán posts