(Last Updated On: December 14, 2020)
We have moved one bay down,  from Baie Ternay to Port Launay on Mahe in the Seychelles Islands.
The sun is shining when we arrive – it's a beautiful evening.
Still, it's time to think about cooking dinner.
The other day the folks on Big Cat caught a wahoo. We aren't sure how big the fish was, but it was large enough to share with the other boats. Our share looks like enough to feed a dozen or more. We've been saving ours (we have a LOT of meat aboard) and have decided that tonight is the night.
Of course, first we have to figure out how to cut it up. . . .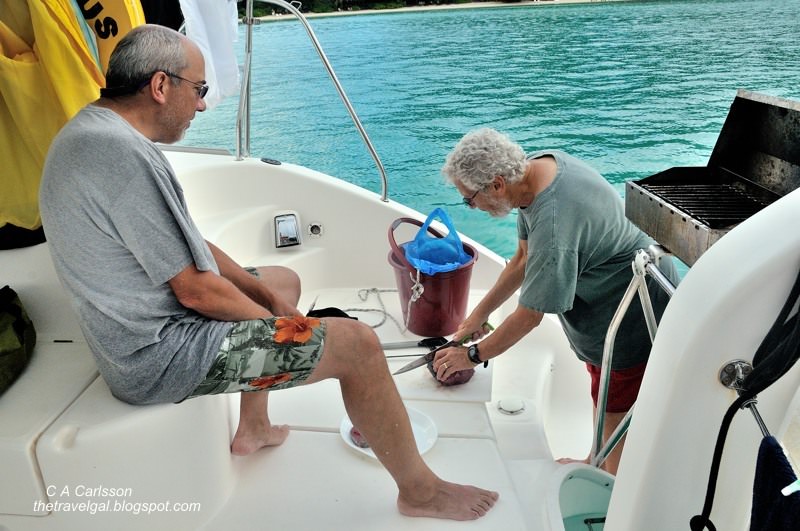 That's a bit of a challenge, but after that it's easy and the results are delicious.
We end our meal with a call over the radio to Big Cat: "WAHOO!!! Thank you!"
Life is good.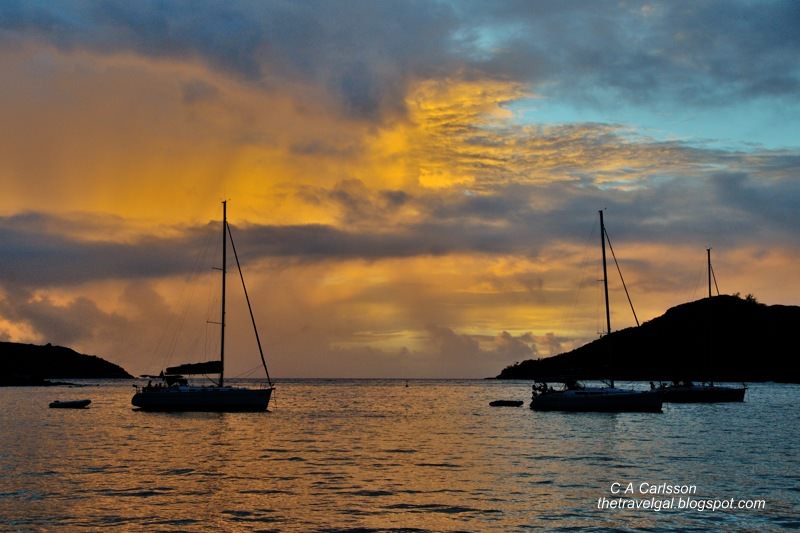 Next post: Off to Thérése Island
Previous post: Life in BaieTernay