(Last Updated On: February 14, 2022)
We awake to a hot, but stunningly beautiful morning at Anse Volbert on Praslin.
It would be a beautiful day to sail, but we have plans on shore today, so instead motor around the rocky end of the island and into the pretty little harbor in Baie Sainte Anne.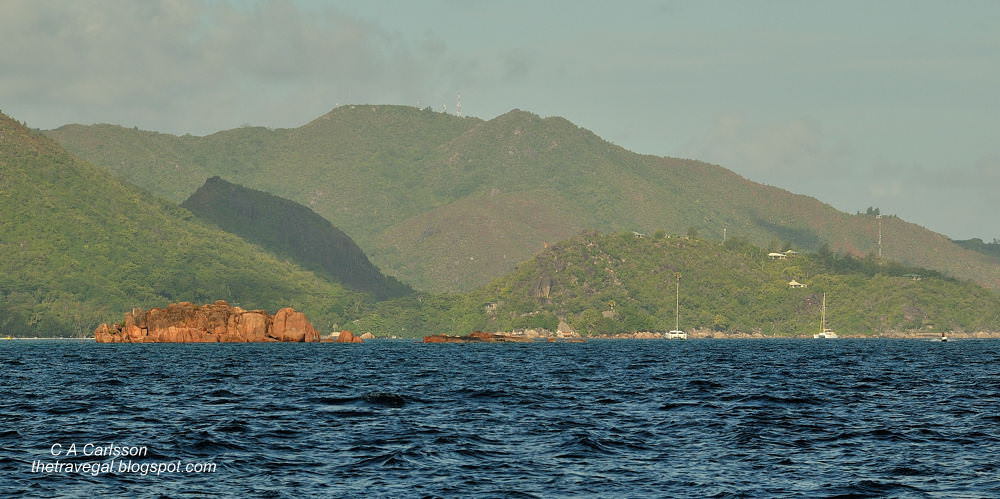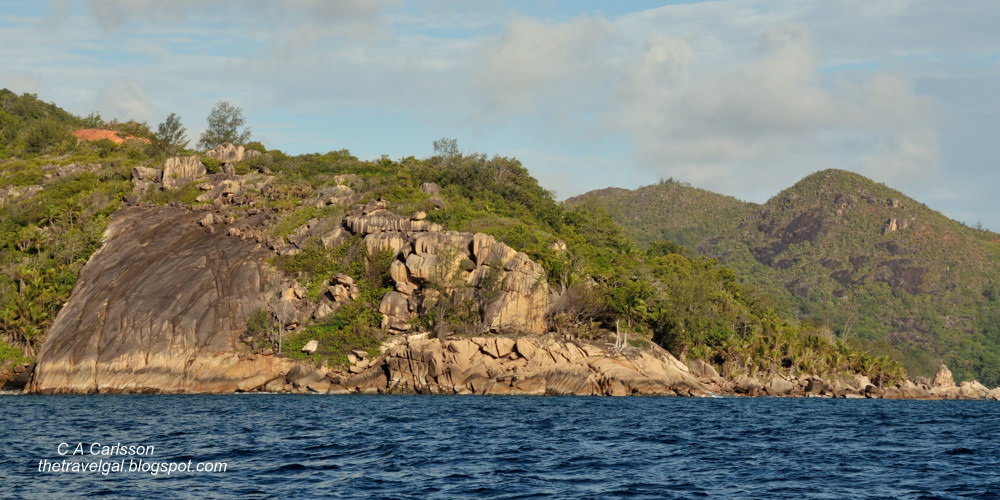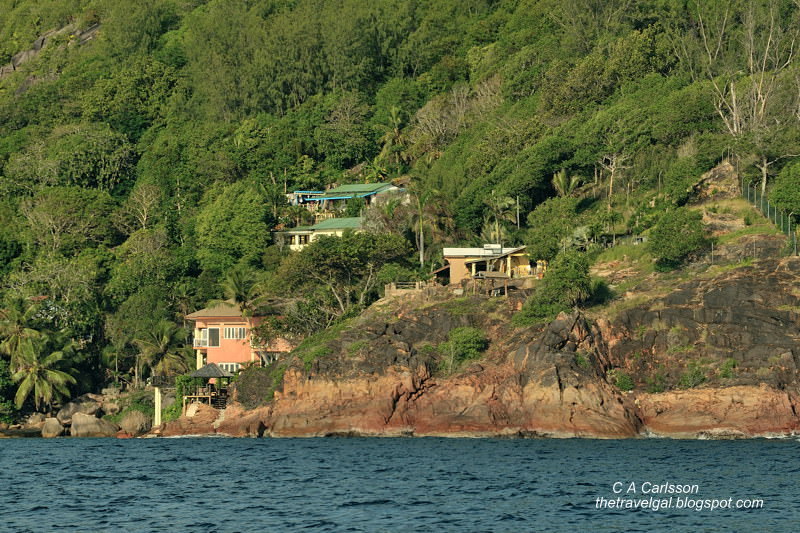 Soon we are packed onto a a crowded bus, zipping along the narrow roads along the coast and then up into the mountains of the island's interior.
We are visiting the Vallée de Mai, a UNESCO World Heritage Site that is most famous as the home of the coco de mer (an ancient form of giant palm) and the black parrot.
The erotic shape of giant seed of the coco de mer has inspired titillation since it was first discovered floating in the Indian Ocean by European explorers. At that time, it was completely mysterious, the seeds of a plant no one had ever seen, the improbable fruit of an unimaginable tree. Today it has been transformed into a major component of Seychelles marketing – as if the beautiful beaches alone weren't enough to draw honeymooners from all around the world!
Suitably, our visit begins with an in-depth explanation of the life-cycle of the coco de mer, including a full description of the reproductive process of this primitive plant.
After this initial introduction, we are lead through the reserve. With about 7,000 coco de mer trees, it isn't hard to spot mature male and female trees.
Michael periodically stops to inform us about everything from the geology of the Seychelles to the life-cycle of endemic species all around us. It's interesting information, but it would be nice to be here alone with the sounds of the palm fronds rattling dryly above us. They have the oddest sound, more like bamboo, a sound that is at once unnerving and peaceful.
This feels like being in a jungle, more so than any other place I have ever been. I love the fleeting glimpse of light illuminating a branch as it cuts through the dense canopy, the floor below buried deep in debris. Geckos scamper away when we get too close. Delicate ferns are engaged in a fight for space where the limited light reaches the ground. It's a magical place.
We can hear, but not really see, the rare Praslin black parrots that inhabit the trees above us, unless a shadowy shape deep in the fronds of a tree or the flash of feathers counts!
Of course, may it was just another bulbul. We did HEAR the parrots though, making a racket as they moved through the tree tops. We know they are there.
Next post: Sailing Along Praslin
Previous post: Anse Volbert