(Last Updated On: January 20, 2023)
Have your heart set on visiting a lot of gardens AND saving money? The American Horticultural Society's reciprocal garden admissions program lets you buy one botanic garden or arboretum membership that you can use to visit hundreds of other gardens in the USA and Canada at no additional cost.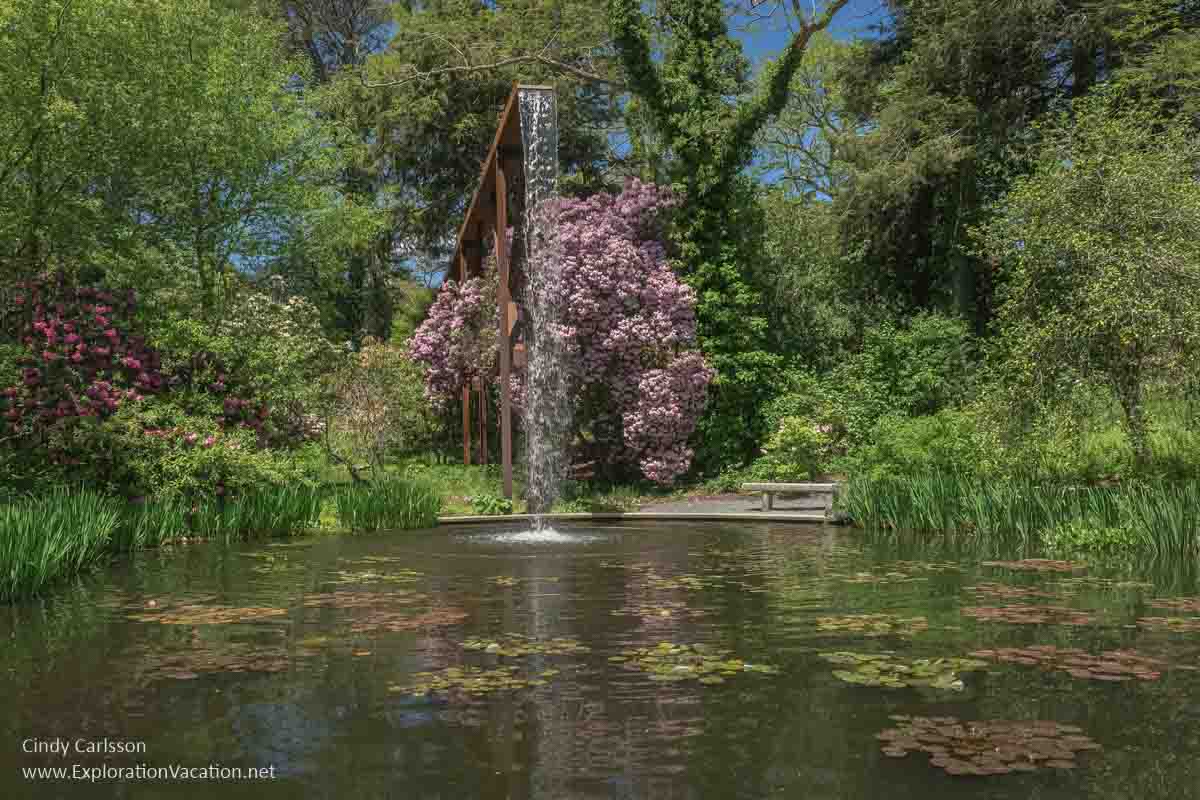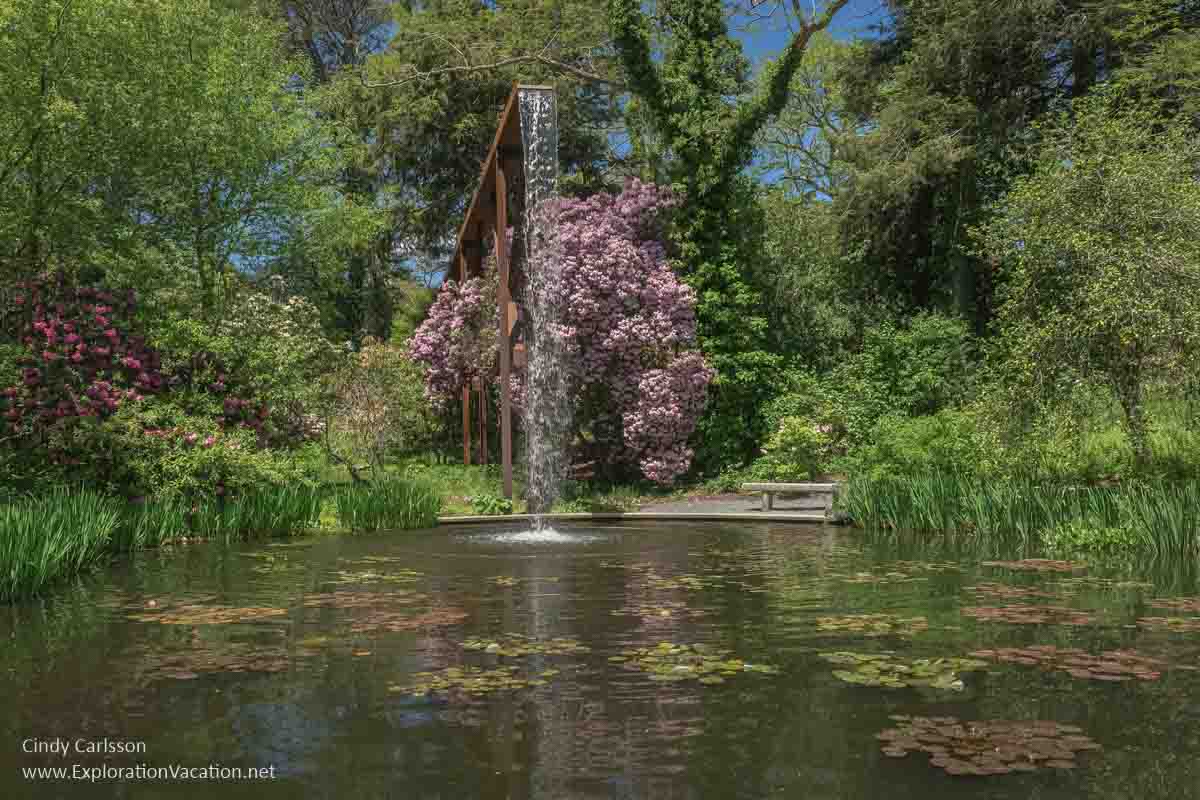 The Heritage Museums and Gardens on Cape Cod are gorgeous in spring – and you can visit for free as a member of another garden in the reciprocal admissions program.
The reciprocal membership program does not include every public garden in North America.
However, it does offer free admission at more than 300 gardens. And, while some of these are always free, others charge hefty entrance fees. Entrance fees you don't pay as a member of the Horticultural Society or another participating garden.
How sweet is that?
So, if gardens are in your travel plans for this summer and you want to save money, you need to check out this program.
What is a reciprocal admission?
Under any reciprocal admission program, a paid membership or admission at one entity or organization is honored at certain others as if you were a member of both.
You're probably familiar with museums, historic sites, gyms, or other entities that let you purchase a membership or admission at one site and then use that to visit others in their network without an additional fee.
That's how a reciprocal garden membership works. You buy one membership that lets you visit other gardens in the program for free.
How does the American Horticultural Society Reciprocal Admissions Program work?
Reciprocal garden admissions are available to members of either the American Horticultural Society or one of the many botanical gardens, conservatories, and arboreta that participate in this program. That means one membership includes free admission at more than 300 other public gardens!
Use your garden membership to visit as many other gardens in the program as you want, wherever you want, as often as you want – all at no additional cost.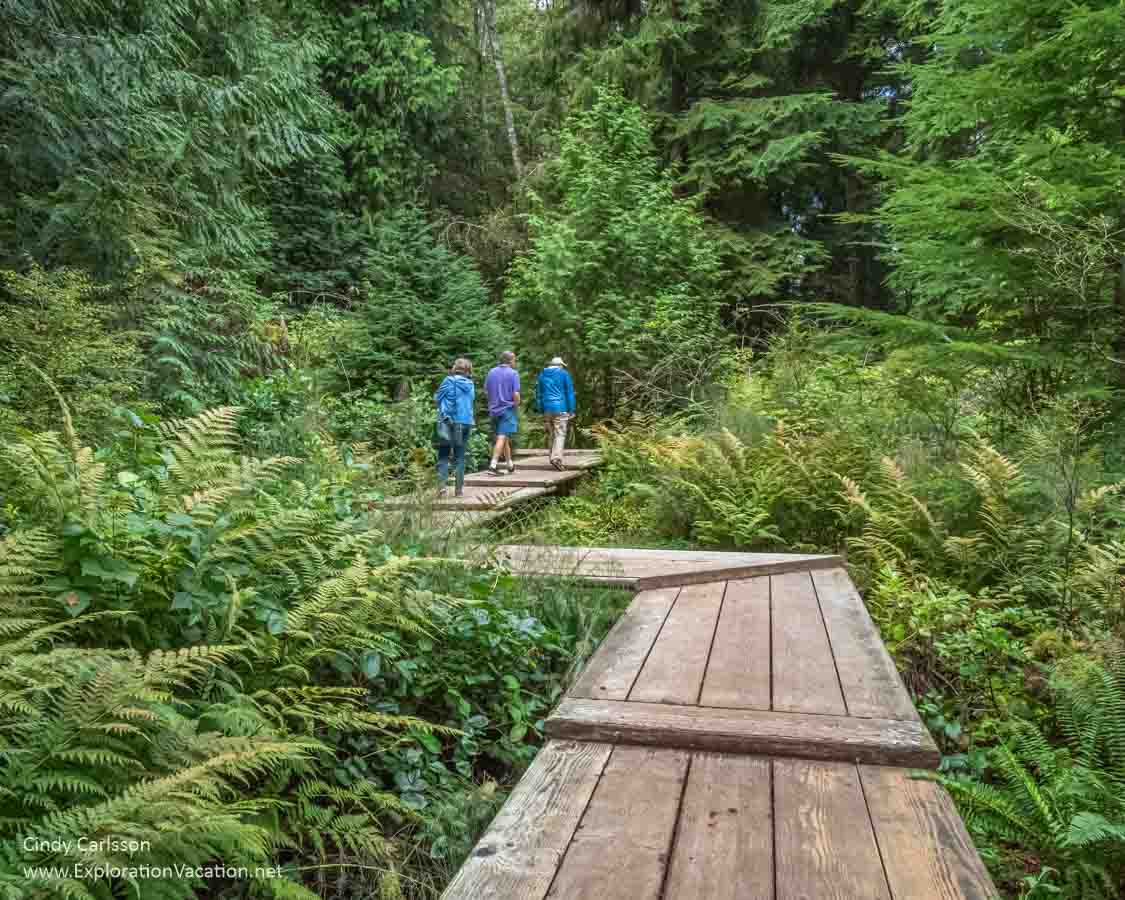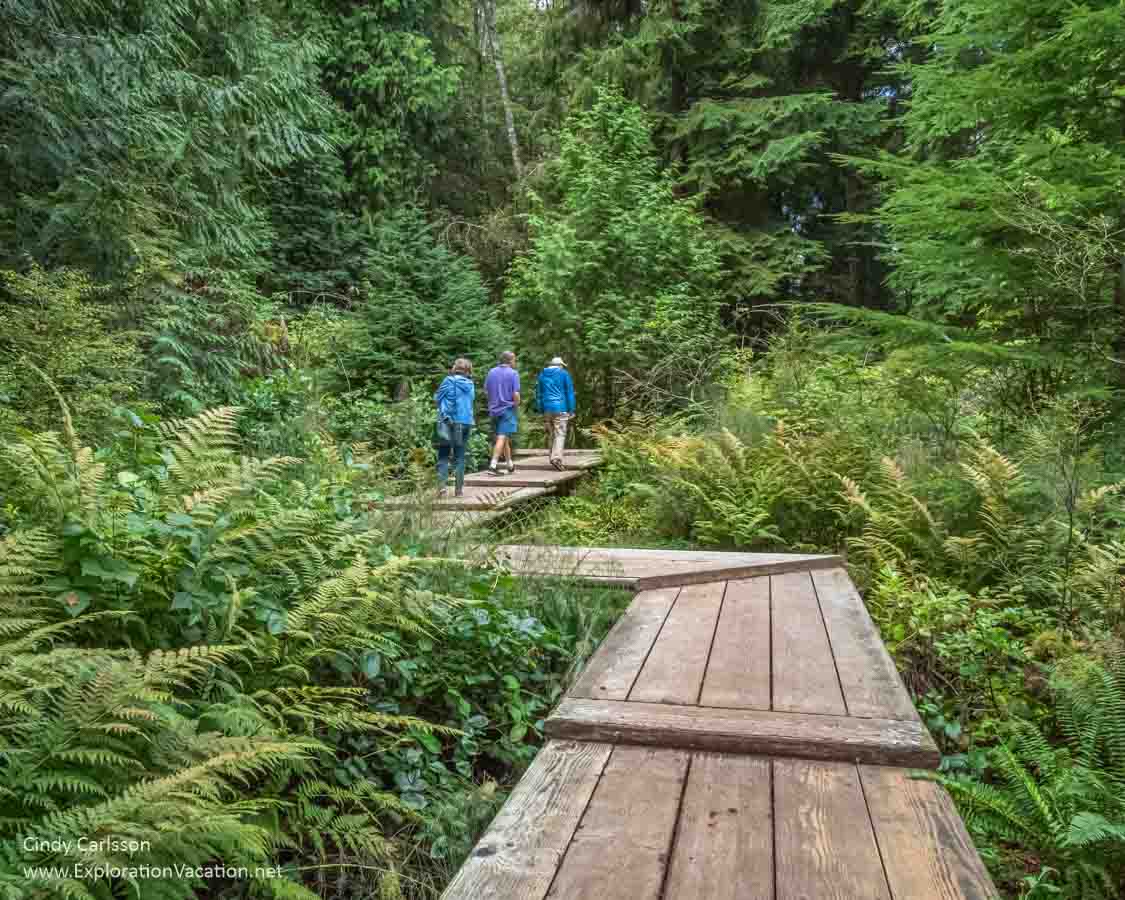 Bloedel Reserve offers visitors a mix of gardens and natural areas amid the rainforest on Washington's Bainbridge Island. And you can explore all of it for free with a reciprocal garden membership.
Reciprocal benefits usually include free admission based on the number people allowed under your paid membership. Free parking is also included at most gardens. In addition, some gardens offer free audio guides and/or a discount on classes or in the gift shop as part of a reciprocal admission.
This program will save you the most money if:
You use your membership to make at least one visit to a very expensive garden, AND/OR
You make many visits to gardens with low entry fees, AND/OR
Your favorite garden offers discounts on classes, gift shop purchases, special events, or other activities that you will use.
Know what's included and what isn't before you join
Of course, there are limits to what the program includes. And the benefits can vary some between gardens.
If saving money is important to you, take a close look to see what gardens are included in the program. Then take a look at the benefits included under a reciprocal membership for the gardens you plan to visit AND the restrictions that apply at both the ones you want to visit and the one where you want to take out your membership. That information will tell you whether a membership will save you money and where to buy that membership.
The following is a summary of what to look for. You can find details for every garden in the program on the American Horticultural Society's website. Note that the gardens on this list change from year to year.
After you've looked at information online, it's a good idea to also make a phone call to the gardens you plan to visit. Some may have additional restrictions or benefits. And they can tell you how to reserve a ticket, since you usually can't use online reservation systems with a reciprocal membership.
Not every garden participates in the reciprocal admissions program
This program does NOT include every garden in North America. Far from it. There are thousands of public gardens in North America, so even with almost 350 gardens in the program, many others are not. It doesn't even include a garden in every state or province.
Some gardens are always free
Check to see if the gardens you want to visit charge an admission fee and what that fee is.
Some gardens that participate are free anyway, so you don't need a membership to visit them. Others have such low fees that it might be easier and cheaper to just pay the admission fee when you arrive.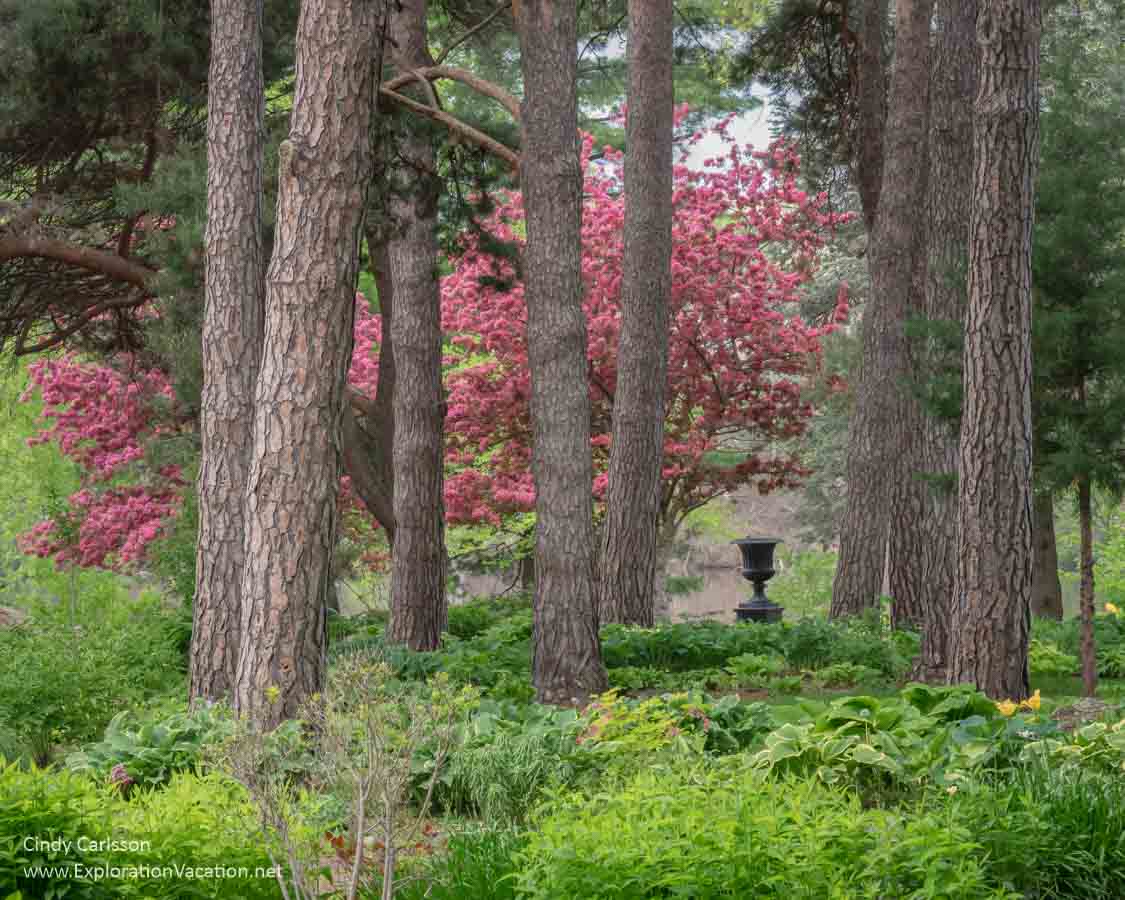 Gorgeous Munsinger and Clemens gardens in central Minnesota participate in the reciprocal garden program, but since they are free anyway, the only reciprocal benefit is a discount in the gift shop.
Check for restrictions
Even if the gardens you plan to visit are part of the reciprocal admission program, there might be other restrictions that limit or reduce the value of your membership. That's especially true if there is a special exhibit or event happening when you visit.
Your local garden may not honor memberships from other gardens
Even if the botanic garden near you participates in the reciprocal admissions program, they may not honor your membership from another garden or the American Horticultural Society.
Gardens can enforce a "90-mile exclusion" where they don't have to offer reciprocal admission to members of other gardens located within 90 miles. However, if you are using a Horticultural Society membership, the 90 mile exclusion applies to gardens within 90 miles of your home address.
Special events and activities are usually not included
The reciprocal garden program covers regular admission fees and (usually) parking. That means it covers the normal fee for visiting during the hours the garden is regularly open to the general public.
Special events, activities, and exhibitions may not be included in the program. This is particularly true of activities held outside the garden's regular hours. Likewise, reciprocal garden members usually are not be eligible for member discounts on ticketed events and activities, including concerts.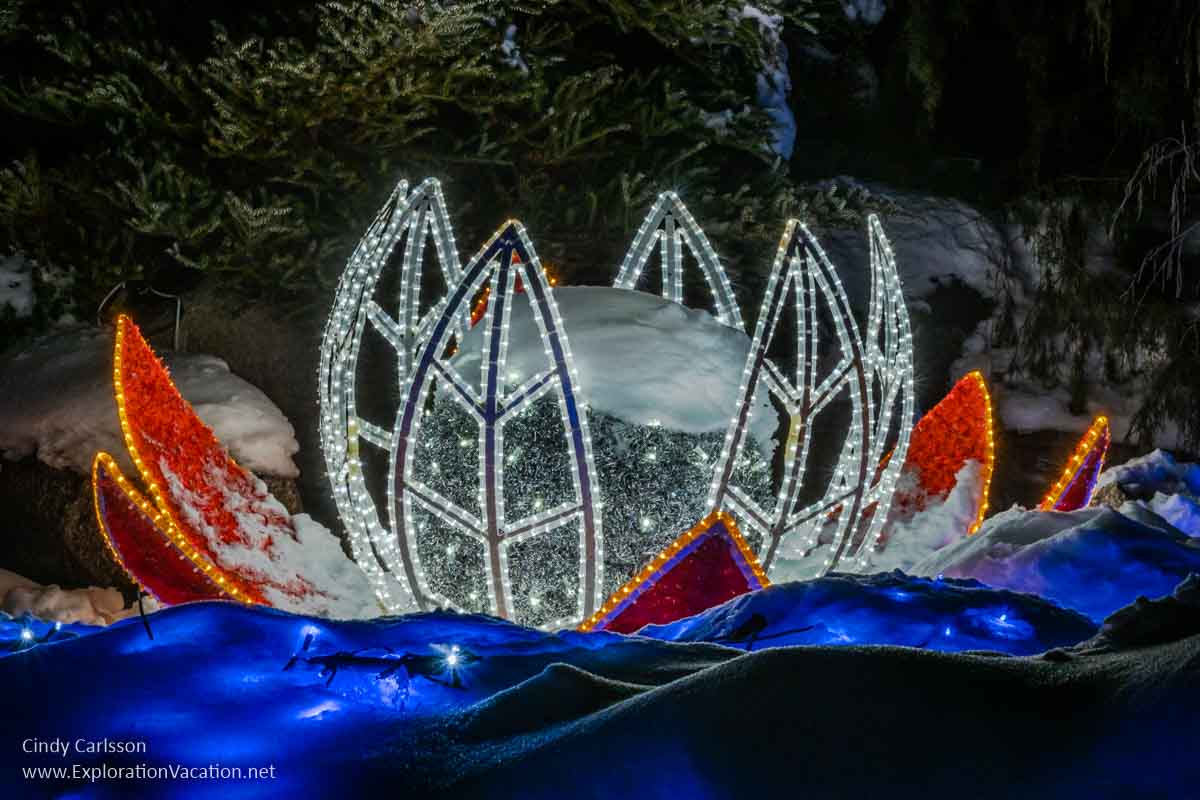 Special events like the Minnesota Landscape Arboretum's winter evening photography nights may not be free.
Call the garden directly if you hope to use a reciprocal membership to cover the admission fee for any of these kinds of special events and activities.
You may not be able to reserve an entry ticket online
Many gardens now require advance reservations.
If you want to visit using a reciprocal membership, call the garden to make your reservation. Online systems usually don't have a way to identify you as a reciprocal member (and offer you a free admission ticket) if you aren't a member of that particular garden.
Just give the garden a call and let them know where you are a member and when you want to visit. They'll make your reservation and issue a ticket for you.
An example of how reciprocal garden memberships work
I knew I wanted to visit the Desert Botanical Garden in Phoenix last winter because they were doing another Chihuly exhibit. (I've seen several of these there over the years and they are always interesting.) And I wanted to be able to visit several times on my schedule and maybe take my mom, so I didn't want to rely on visiting as a guest of friends who are members down there.
I could have taken out a membership at the Desert Botanical Garden while I was in Phoenix. That would have been easy. However, I did that once and had a weird experience where the Landscape Arboretum back in Minnesota wouldn't honor the Arizona membership. (I think it was a fluke. Today they would accept it.) Given that experience, I wanted to be sure I could use my membership in both Arizona and in Minnesota.
So, before buying a membership or heading to Arizona, I called the Desert Botanical Garden and asked if I could use a membership from the Landscape Arboretum to see the Chihuly exhibit.
They confirmed that I could visit the Chihuly show for free with a Minnesota Landscape Arboretum membership. They also told me that I would need to call them to make my reservations because I wouldn't be able to book it online.
Given that knowledge, I joined the Landscape Arboretum at a level that would allow my husband and I to bring two other people with us at no extra charge. That Duo +2 membership cost $125.
Putting my membership to use
I purchased a membership at the Minnesota Landscape Arboretum mostly so I could visit the Desert Botanical Garden. (I don't get to the Landscape Arboretum very often and I didn't have any other trips planned at the time.) However, that membership has already been much more useful than I imagined!
I visited gardens in the southwestern US
With my membership card from the Minnesota Landscape Arboretum in hand, I visited several gardens during trips to the southwestern USA.
The Desert Botanical Garden in Phoenix was covered
In Phoenix my husband and I visited the Desert Botanical Garden twice. Those tickets would have cost a minimum of $30 and up to $40 each per visit, depending on the day of the week we visited. So that's worth at least $120.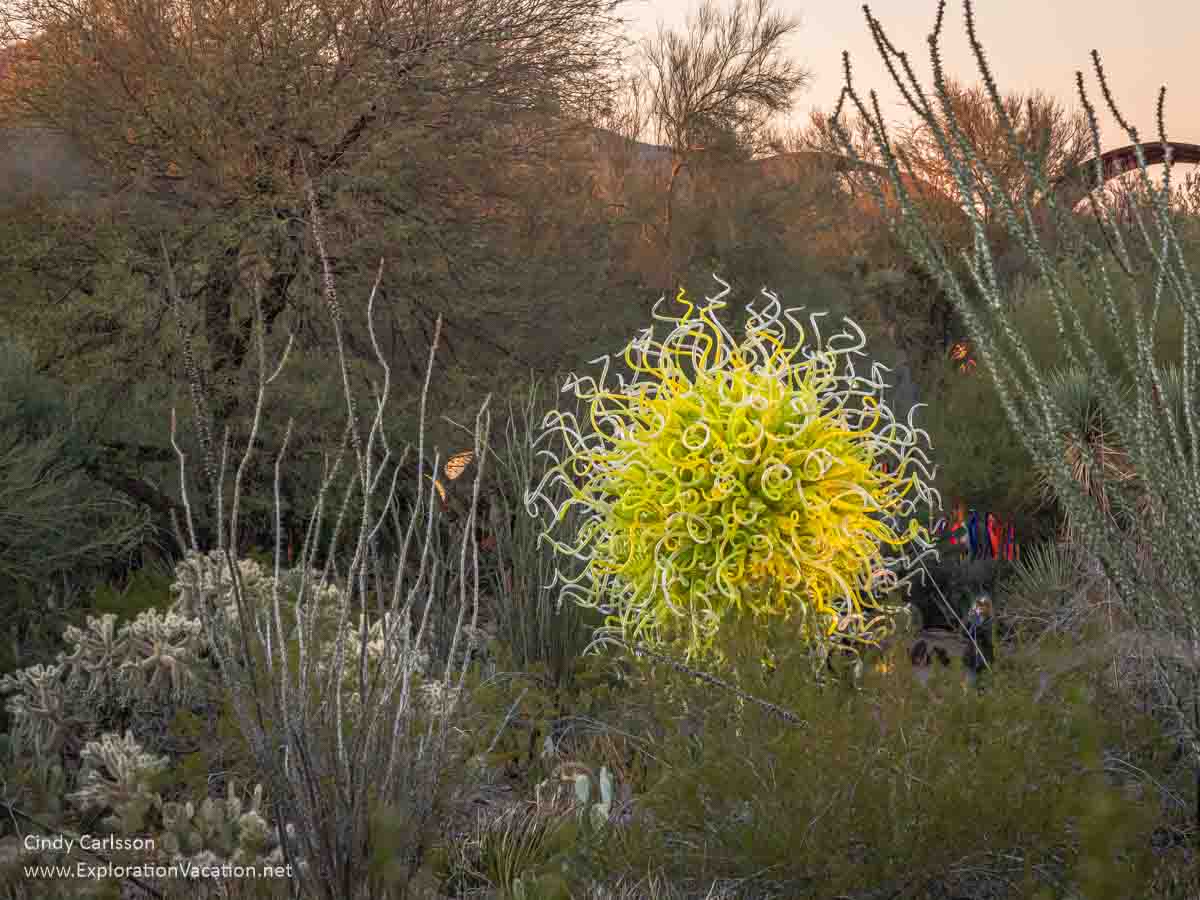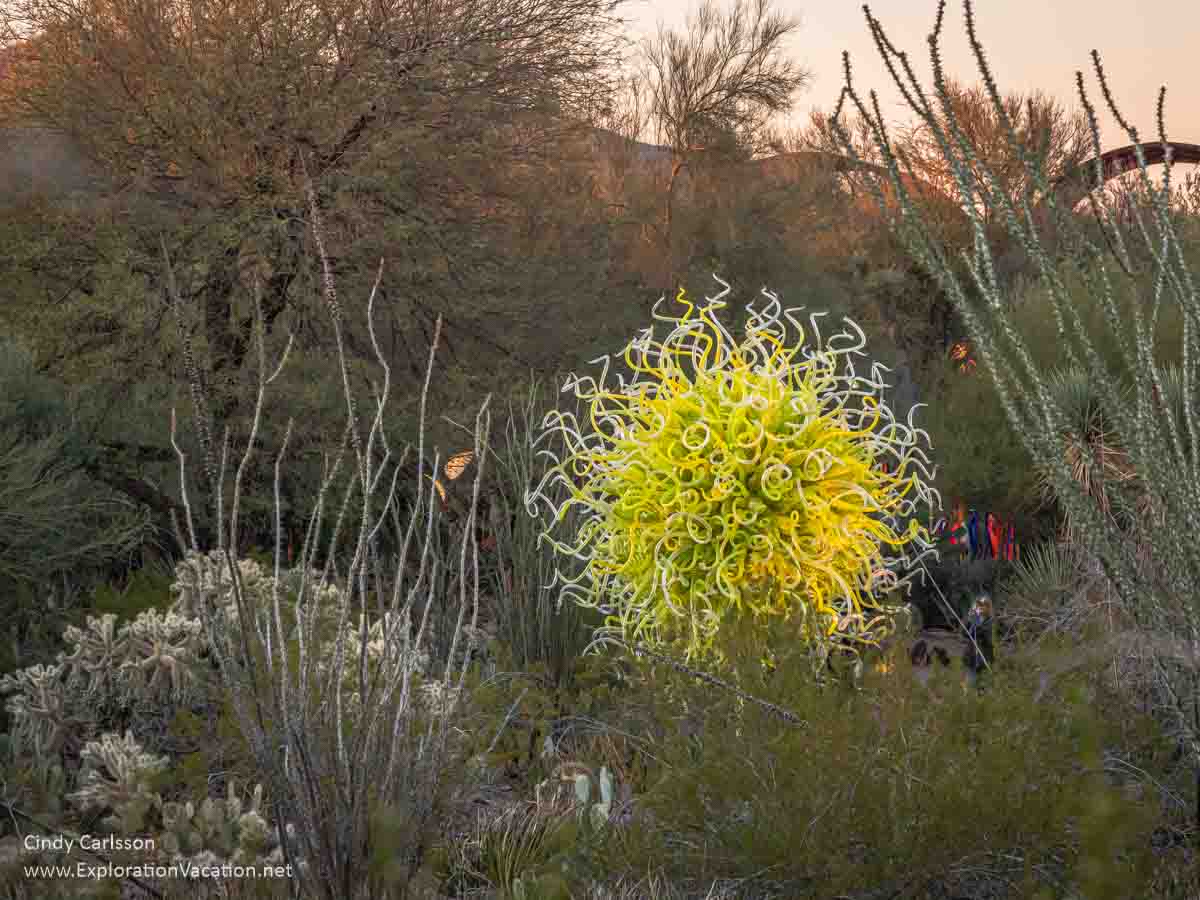 I love Chihuly garden shows like the recent one at the Desert Botanical Garden.
I already got back almost all of the cost of the membership I purchased in Minnesota! And I got to see the Chihuly show during the day and again in the evening and have dinner in the garden with friends.
The Japanese Friendship Garden of Phoenix was covered
The Japanese Friendship Garden of Phoenix was also on my itinerary. My membership at the Landscape Arboretum in Minnesota gave me free admission to what turned out to be an unexpectedly pleasant garden that I'd never visited before. The value of that admission for two of us was $20.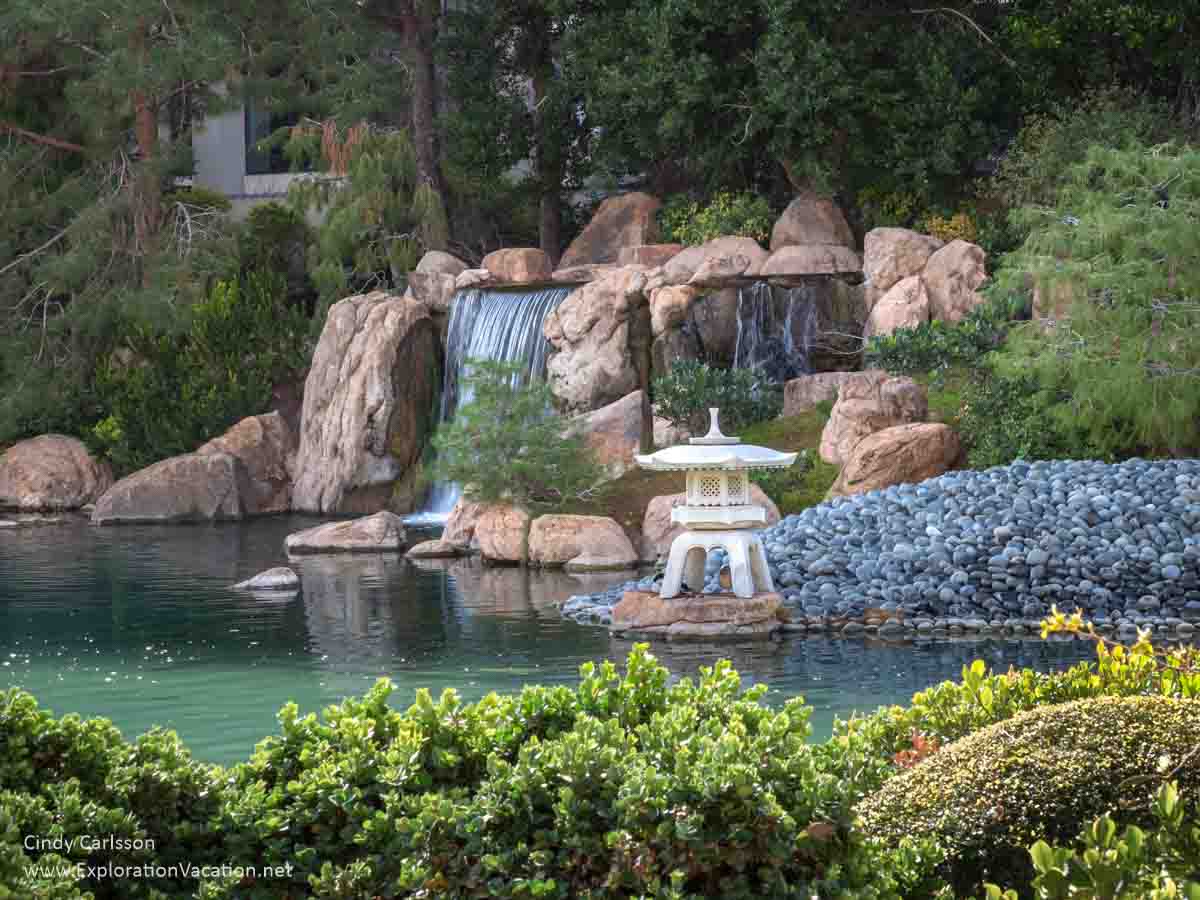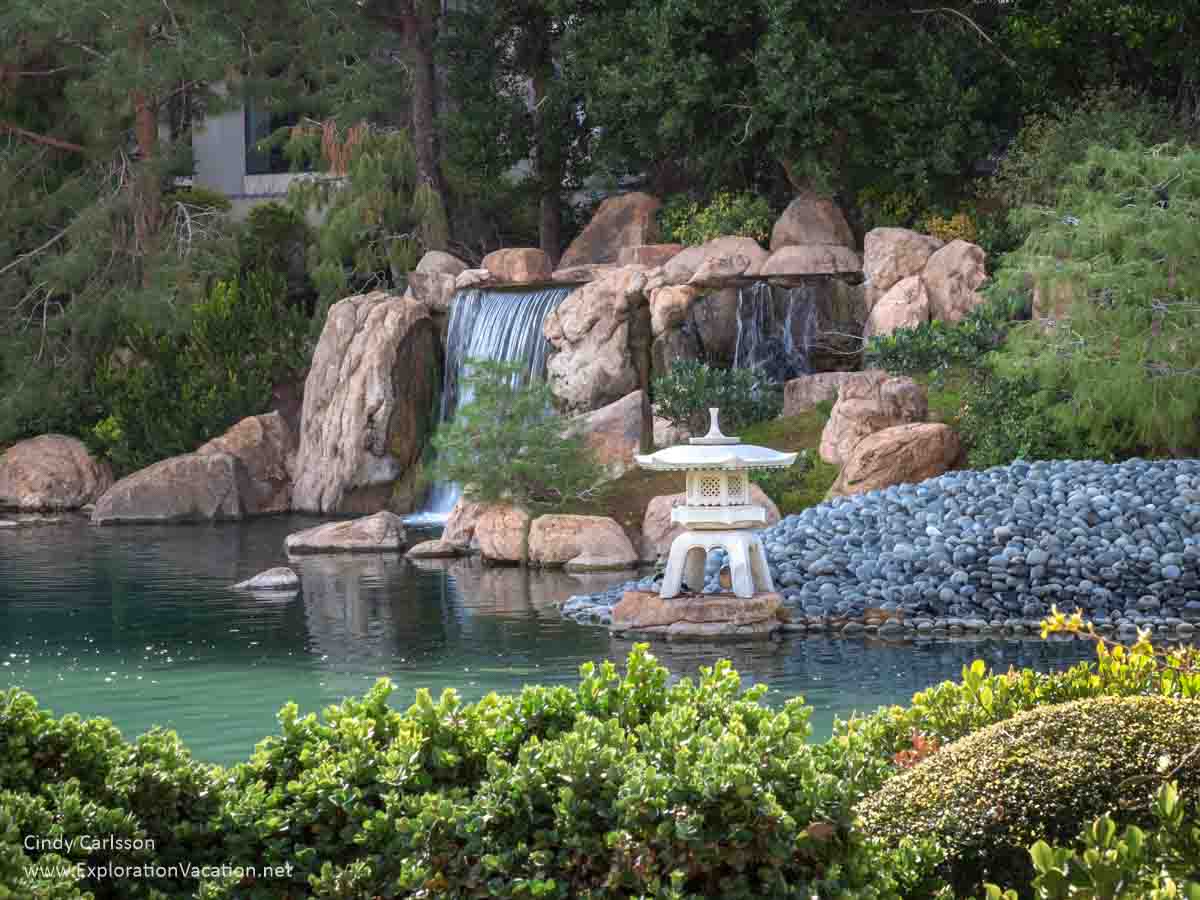 I wouldn't have guessed there was a fine Japanese garden just a few blocks from other places we regularly visit in Phoenix.
Filoli Gardens in California was NOT covered
As spring rolled around, I made a quick visit to San Francisco to meet friends.
I started south of the city, joining a friend who lives in the area on a visit to Filoli Gardens, a lovely spot I've visited in the past.
It's good that my friend has a membership at Fioli. The garden (which includes a historic house museum) is fairly expensive and does NOT participate in the reciprocal garden admissions program. If she hadn't been a member, the admission fee would have been a hefty $25 per person.
The gardens in San Francisco's Golden Gate Park were covered
My next stop took me into the city to meet another friend. We visited both the Japanese Tea Garden, where we had lunch and tea, and the San Francisco Botanical Garden in Golden Gate Park.
Without my reciprocal garden membership, the Tea Garden, would have cost $13 each, for a total of $26.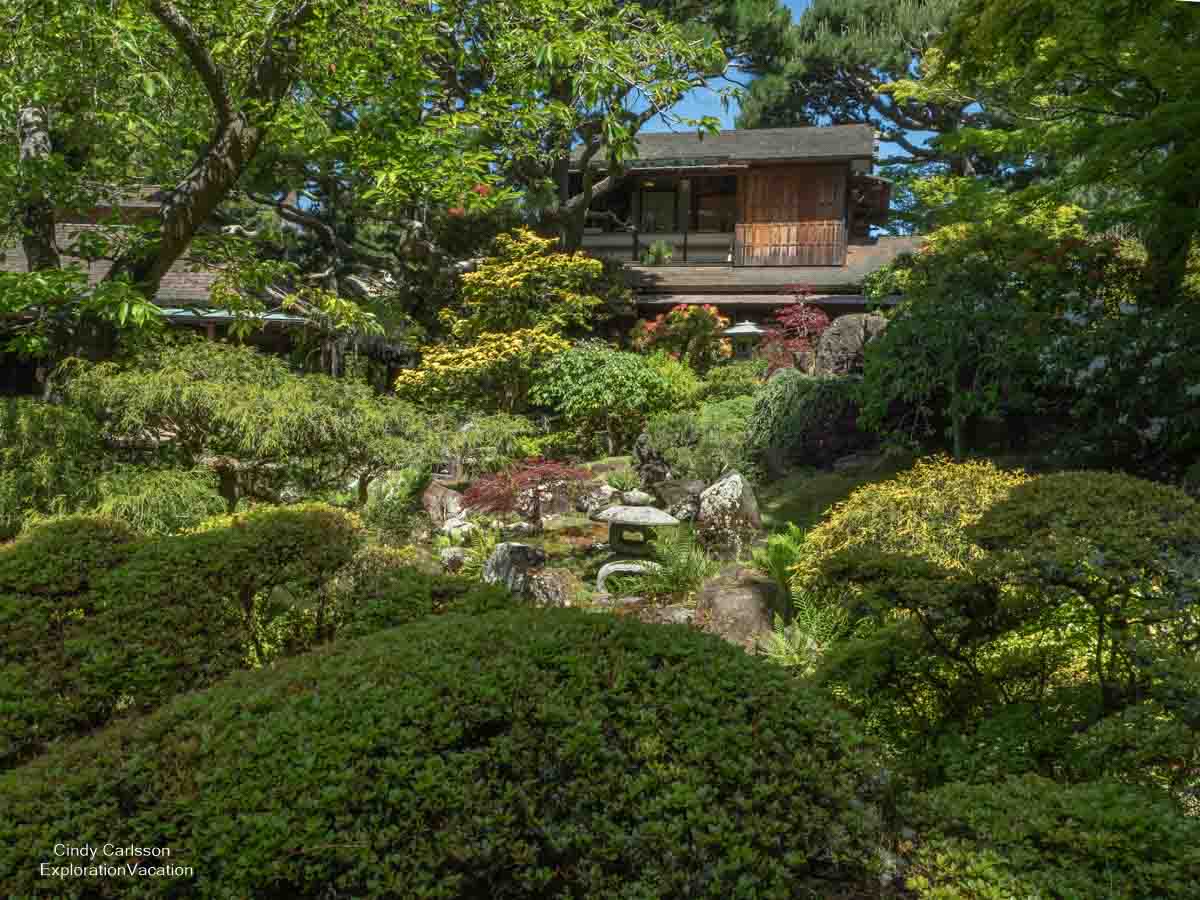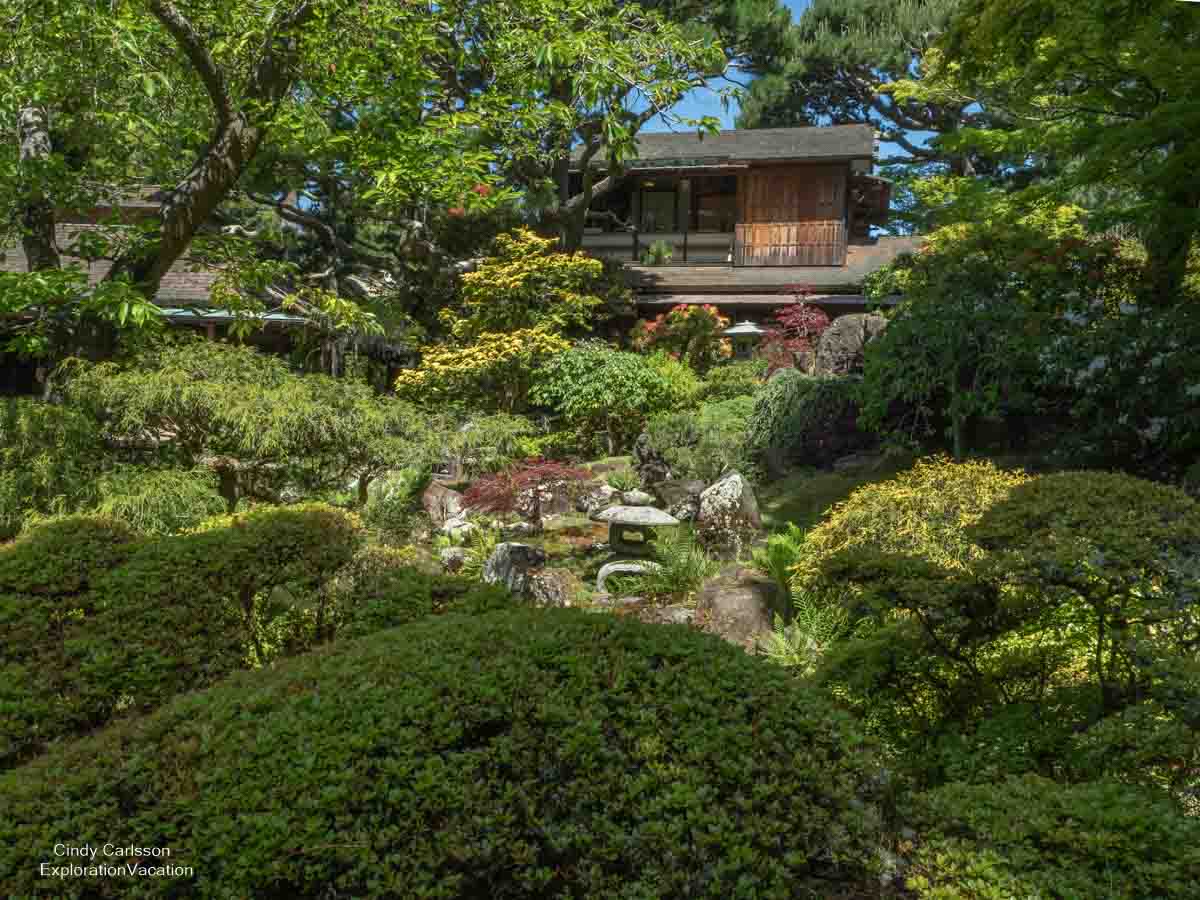 Another Japanese garden, but this one is much larger. We took a break to enjoy lunch and tea in the garden.
Likewise, my membership saved another $26 at the Botanical Garden, where a regular admission is also $13 per person.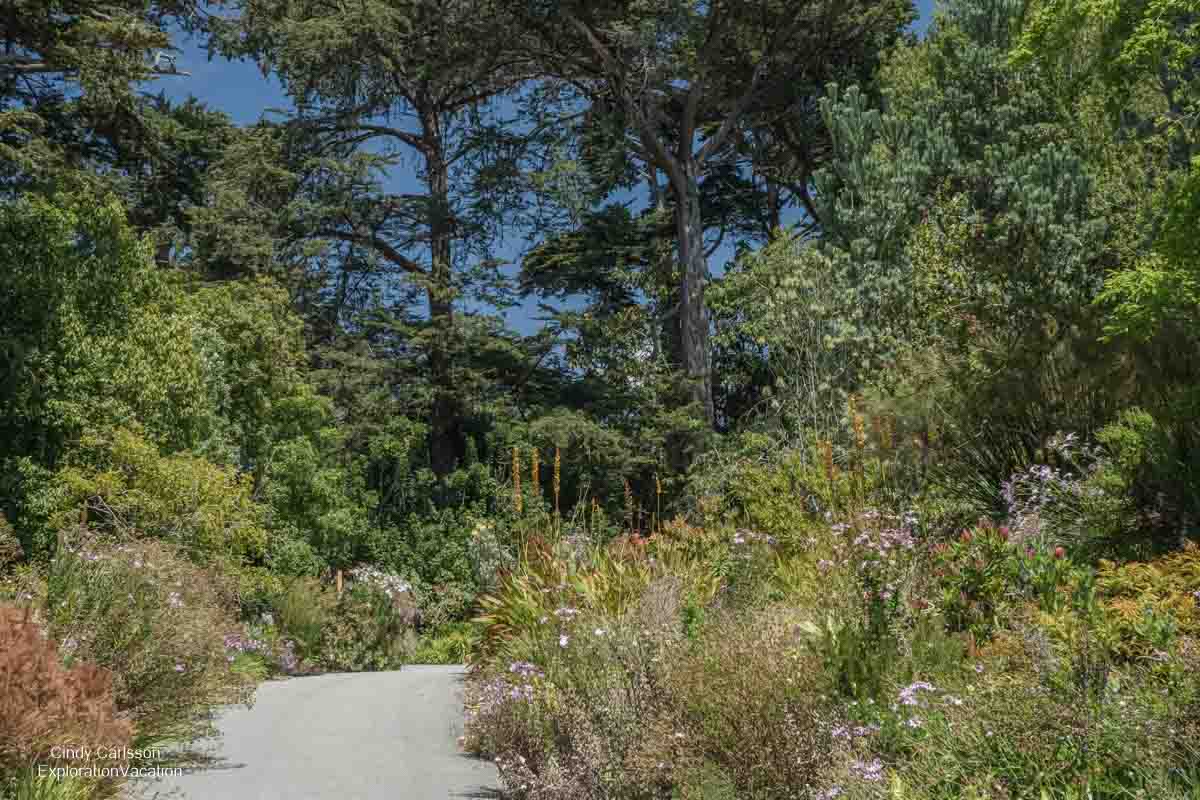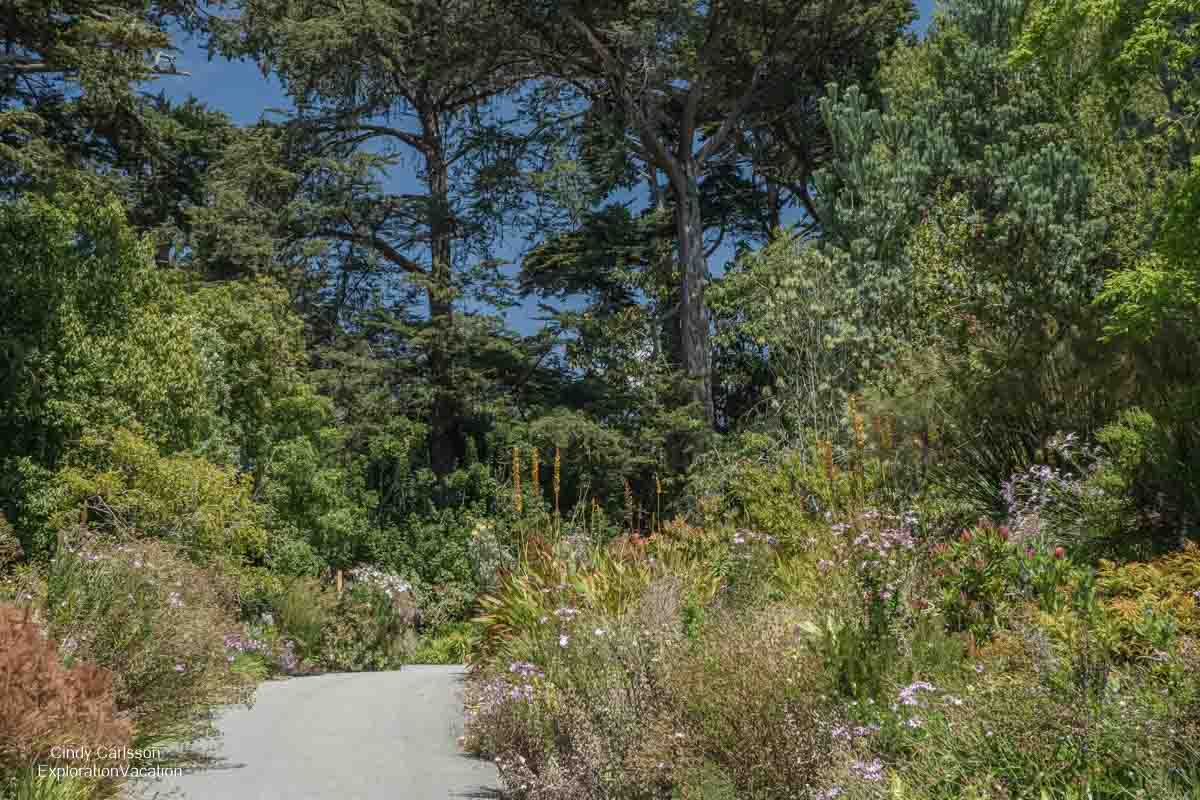 The expansive San Francisco Botanical Garden is divided into sections with plants from different parts of the world.
Sadly, the Conservatory of Flowers was closed the day we visited. Had it been open, my reciprocal membership would have saved us yet another $26.
Back home at the Landscape Arboretum
The Minnesota Landscape Arboretum is really nice. But it's also kind of a pain to get to from my house. That means I don't visit very often. And, since I don't visit every year, I'm usually not a member.
But this year I have a membership because I needed it to visit the gardens in Arizona. So, my husband and I made a trip out to the Landscape Arboretum while the tulips and fruit trees were at their finest. That visit would have cost us $15 each ($30 total) if we weren't members.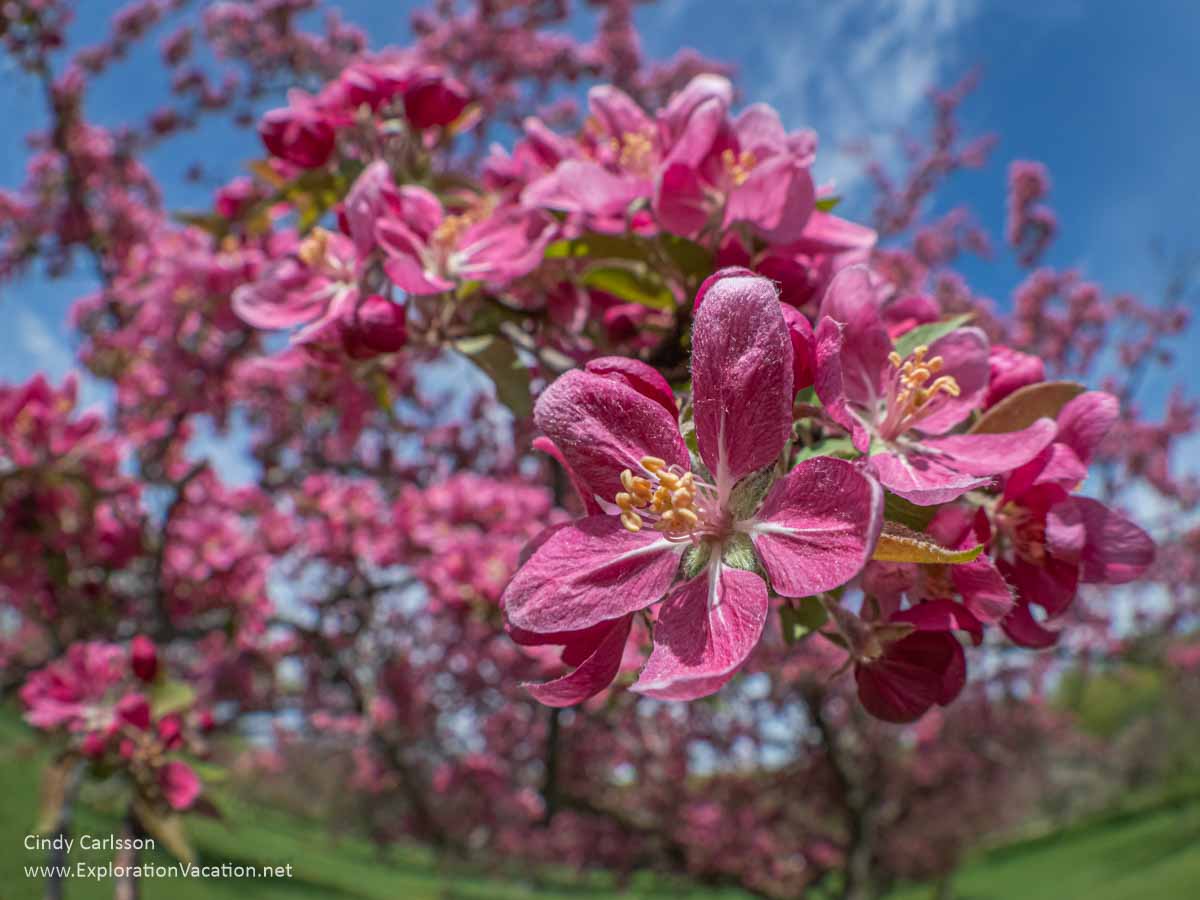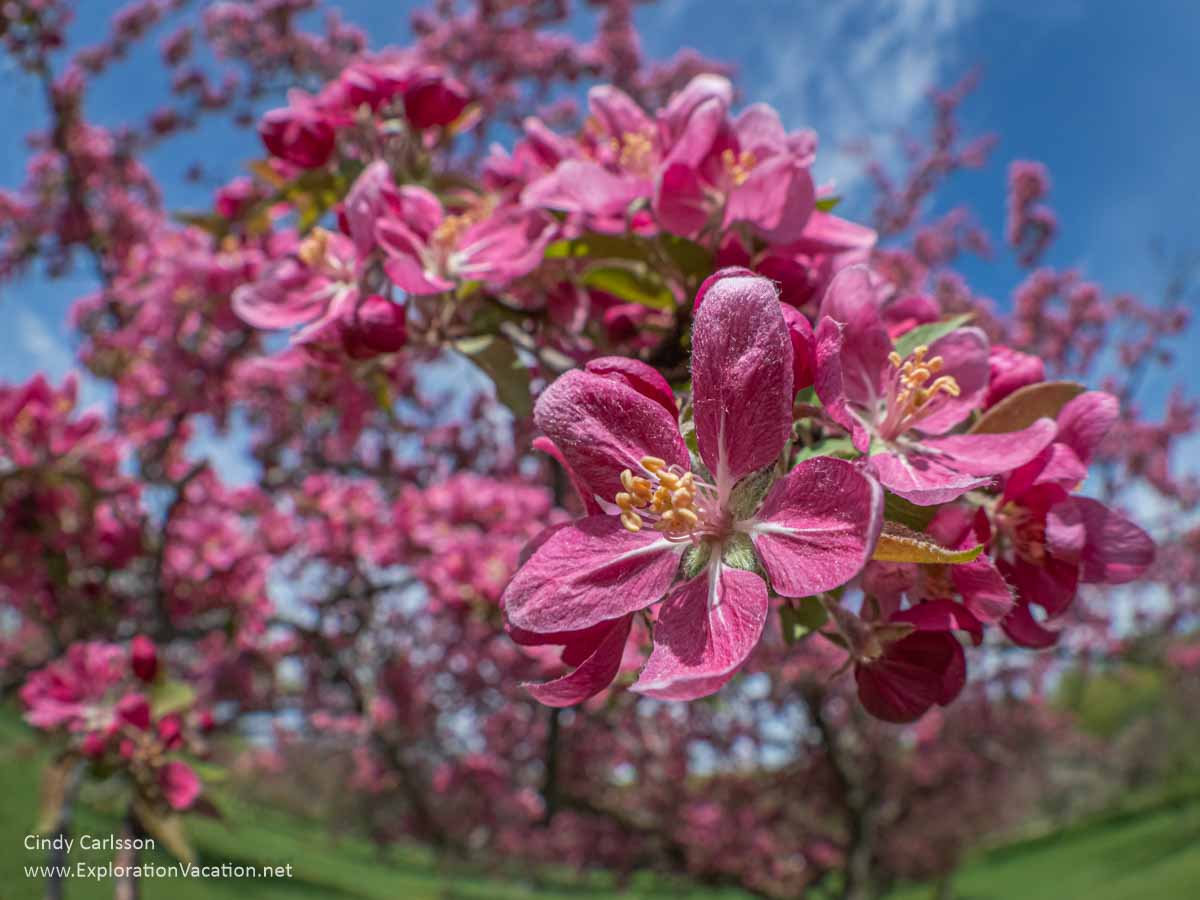 Spring is a glorious season at the Minnesota Landscape Arboretum, but fall is also spectacular. (And summer is pretty nice too!) 
We went again in August to drop off a box of books and CDs to donate to the Arboretum's annual book sale. While there, we saw an exhibit of classic Japanese woodblock prints and, of course, wandered through some of the gardens.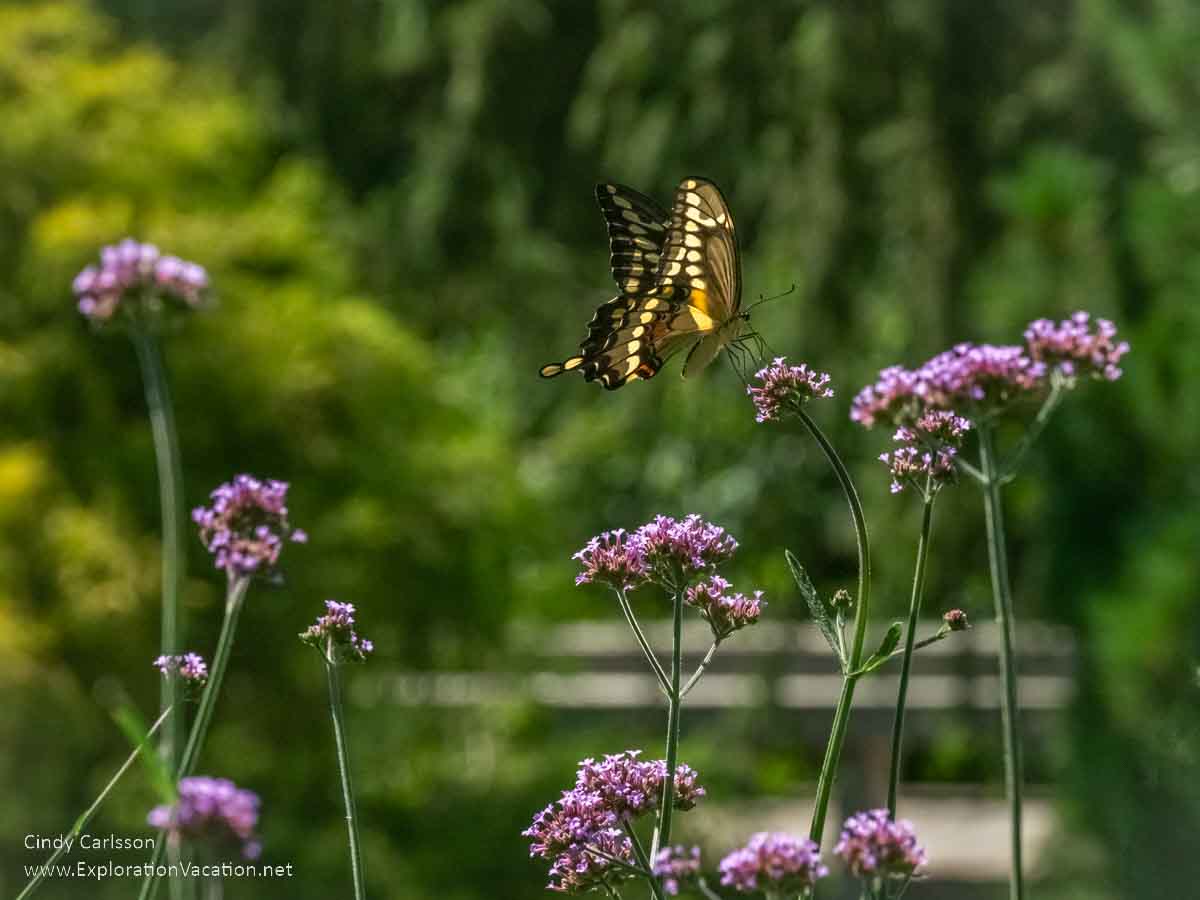 August brings lots of prairie flowers, lilies, and butterflies.
And I went once more in December for the photographer's evening Winter Lights event. I brought a friend with me and, because I was a member at the Arboretum, both of us were able to get in for substantial discount.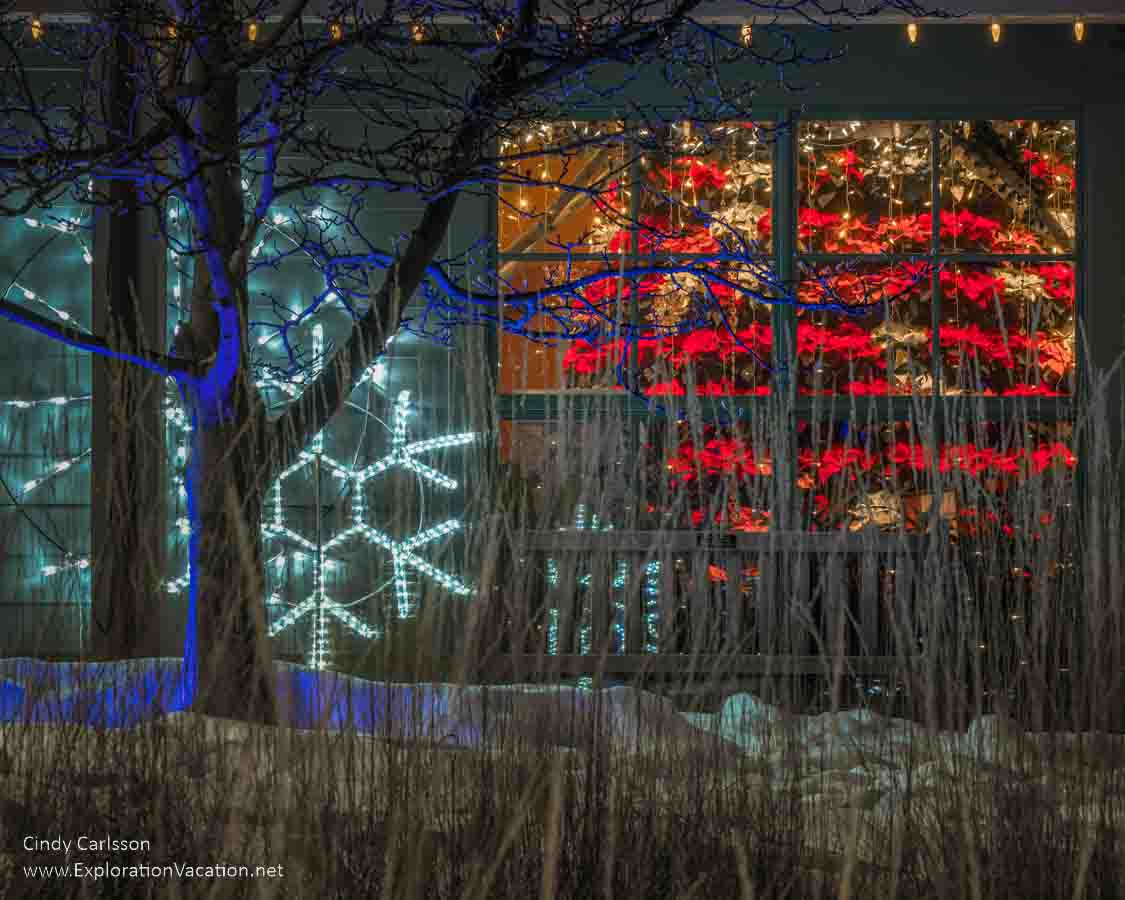 Thousands of lights sparkle during the Minnesota Landscape Arboretum's Winter Lights events.
My reciprocal membership quickly paid for itself
I paid for a more expensive Duo +2 ($120) membership at the Landscape Arboretum so my husband and I would have the option of bringing friends or family with us at various gardens. Thus far, all of my visits would have been covered with a $100 Duo membership. But we appreciate having the Arboretum available even if we don't visit very often and can afford the higher priced membership. And even at the slightly higher price, it was a very good deal this year since I have used it at so many gardens.
While my reciprocal garden membership more than paid for itself by May, the year-end savings was almost $250. And it would have been even more if I'd got to the other garden I wanted to visit in DC!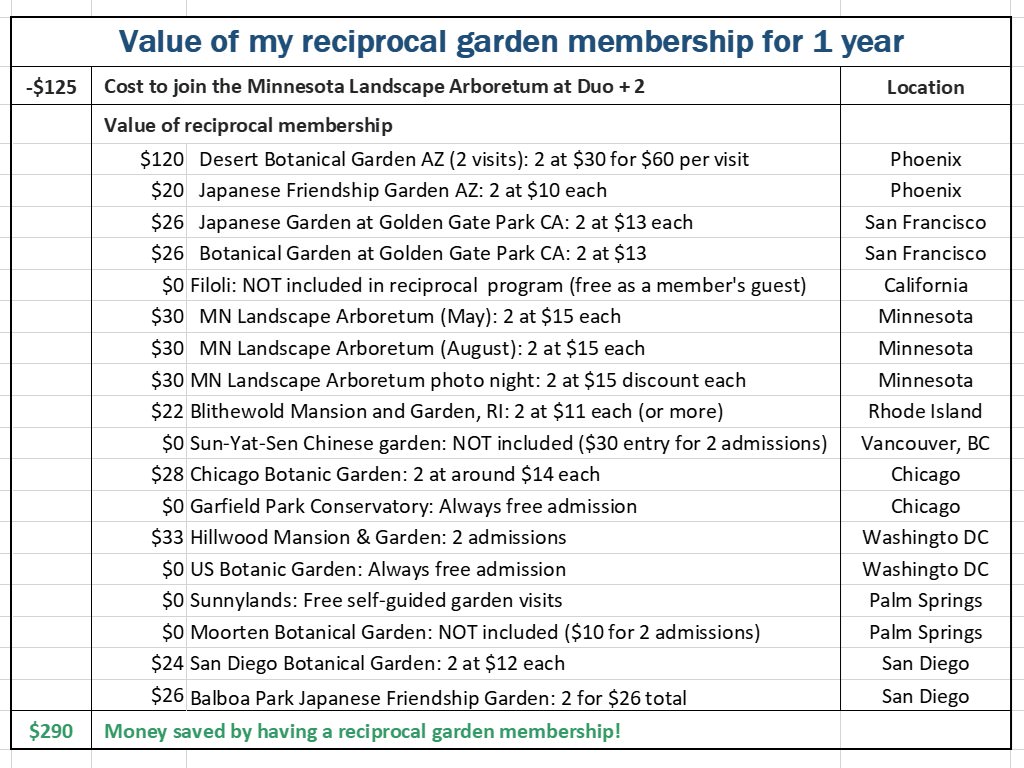 I'll probably get another reciprocal garden membership at the Minnesota Landscape Arboretum this year, but I don't expect it will save me any money this year. I don't have the same kind of domestic travel planned this year, and the Arb isn't convenient enough that I'll visit very often. But after how much I benefited last year, it's worth it to me to take out another membership as sort of a thank you gift to the Arb. And who knows, maybe I'll get back to DC or California to catch a few more gardens.
But — if your goal is strictly to save money — you do have to think about what you are likely to do during the year to determine whether or not a reciprocal membership makes sense for you.
Get your botanical garden membership and start using it
While the American Horticulture Society's reciprocal garden admission program is available throughout the USA and Canada, there aren't participating gardens in every state and province. And many of the gardens that do participate are free to visit anyway. However, some are major public gardens with high entry fees. It's those high-fee gardens that really make this program worthwhile.
Besides the gardens I mentioned above, other gardens that offer reciprocal admissions include the New York Botanical Garden, Denver Botanic Garden, Chicago Botanic Garden, Franklin Park Conservatory and Botanical Garden, Memphis Botanic Garden, and the Lady Bird Johnson Wildflower Center. Of course, there are many others I haven't visited. (Note that there are very few Canadian gardens in this program.)
Find the right membership for you
You can easily search for gardens that participate in the reciprocal admissions program on the American Horticultural Society website. Just select a state or province and you'll get a list of participating gardens, member benefits, and restrictions.
Once you've determined which garden, garden, arboretum, or conservatory you want to join (or you can just join the American Horticultural Society), go online and purchase a garden membership at a level that makes sense for you. If you will be visiting that garden multiple times, purchase a membership level that gives you all the benefits you want even if some don't carry over to other gardens.
Things to consider include:
How many people do you want your membership to cover both at home and when traveling? Just you? You and your dog? A partner or friend? A bunch of grandkids?
Does the garden you are joining have a membership that costs more, but includes access to and/or discounts for special events, classes, activities, or gift shop and café purchases that make a more expensive membership worthwhile?
Can you afford to give a little more? Public gardens are expensive to operate. They need your support.
Financially support public gardens in other ways
While you can save a lot of money with a reciprocal garden membership, the gardens you visit rely on memberships for funding.
Even though you can visit any garden in the program for free, if you can afford it, help keep these gardens open and in good condition by making a separate donation, buying a gift membership for someone else, taking a class, making a purchase in the gift shop or at a plant sale, or otherwise contributing to the garden's ongoing financial health.