(Last Updated On: April 14, 2021)
I came to Texas this spring largely so I could drive around and admire wildflowers, so it made sense to visit the Lady Bird Johnson Wildflower Center – both for the flowers and in tribute to the woman who made the fields of flowers that resulted from roadside "beautification" a national priority.
While there are flowers everywhere at the Wildflower Center, including the parking lot, the central courtyard is a good place to start a visit, as this is where the Visitor's Center, café, and other facilities – including a viewing tower – are located.
There are pretty test gardens amid research facilities designed to mimic an old-fashioned farm.
Mostly there are just lots and lots of flowers, a theme that continues in the Texas demonstration gardens.
The gardens here display plantings from a variety of Texas ecosystems. They include a range of plants, from coneflowers to cacti to a few still-blooming bluebonnets.
There are also a variety of trails with varying levels of landscaping. The most landscaped of them is the trail that wraps around the gardens behind the major buildings and leads to the family garden.
From here the Savanna Meadow Trail leads through a mix of open meadows and wooded areas. Although the shaded areas have few flowers, the meadows are awash with color.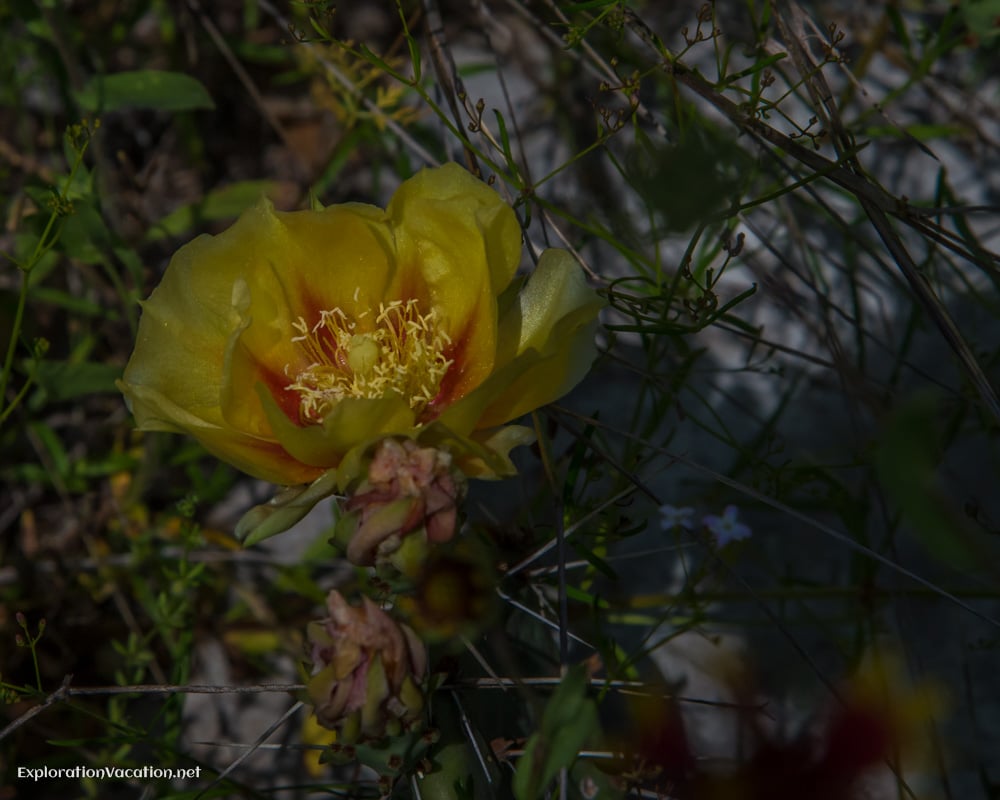 Of course, if that isn't enough color for you, there are plenty of other trails. Our favorite was the Restoration Research Trail because it was simply ablaze with color when we visited.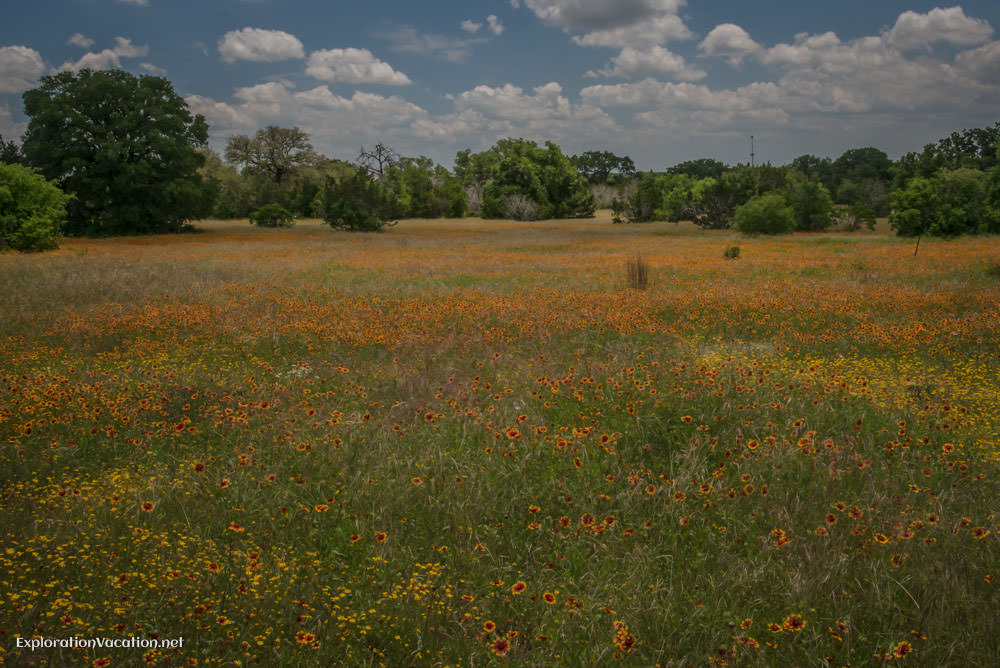 Much of the wild color comes from thick patches of blanket flowers, but there are also a surprising number of prickly pear cactus and other plants in bloom.
It was absolutely stunning and I suspect it is stunning in different ways in every season.
Operated by the University of Texas in Austin, the Lady Bird Johnson Wildflower Center was founded by the former First Lady along with actress Helen Hayes in 1982 in order to protect and preserve native plants and natural landscapes. Today the Wildflower Center displays 650 native Texas plants and supports continuing research on native plants and habitat. The gardens are open to the public Tuesday through Sunday.
While Mrs. Johnson was most famous for supporting highway billboard bans and wildflower plantings, she was interested in a much broader range of environmental and anti-poverty initiatives. However, it was that interest in roadside beautification through native wildflower plantings that lead to many of the roadside wildflower displays seen today.

Want even more flowers? Check out Floral Friday Fotos for great floral images from around the world.
All Texas Hill Country posts