(Last Updated On: December 24, 2020)
I love the Desert Botanical Garden, with its mix of carefully designed desert plantings and open desert. It's a great place to see the beauty of desert vegetation at any time of year, although, of course, it is amazing in the spring when everything is in bloom. . . . or when they are featuring an installation designed by glass artist Dale Chihuly. I saw the Chihuly show here in 2009 and was eager to see this year's version.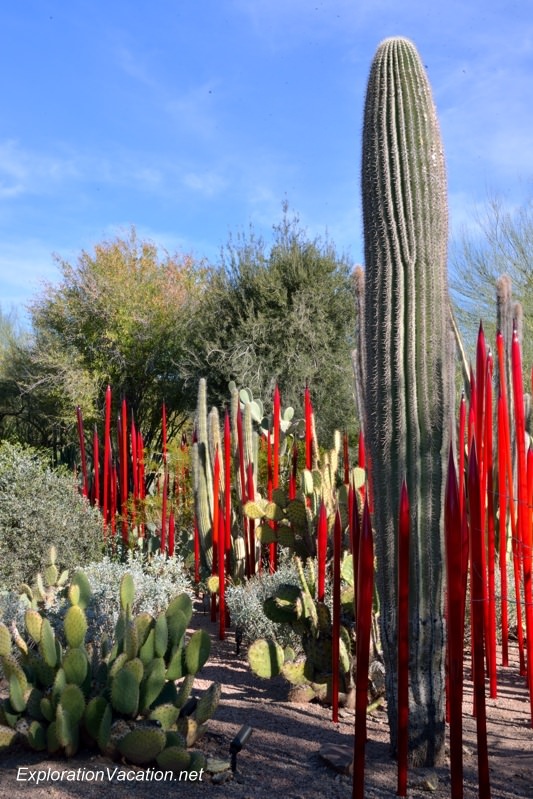 As members we were free to come and go as we pleased, so we came back four times to watch the changing light on the exhibit during the day and, of course, under lights at night. I would have gladly gone back four more times if I had a few more days in the city!
Chihuly in the Garden is on display through May 18, 2014.
Chihuly in the Garden: Day
Chihuly in the Garden: Night
The Plants are Fascinating Too
More Phoenix posts
All Arizona posts