(Last Updated On: October 17, 2018)
The sky was already beginning to brighten when we slipped between the narrow strip of trees and brush that separates the Artists Point parking lot in Grand Marais from East Bay.
Still, it would be some time yet before the sun actually appeared above the horizon . . . if it appeared at all, given the amount of lake fog rolling in to welcome us with its cold damp breath.
The fog twisted the escaping sunlight, bending it and muting it, turning the quiet bay into an otherworldly landscape. At the same time it muted the sound of the awakening day. . . the voices of a small group somewhere further along the beach, the engine noise from the few cars already prowling the city, the gentle lapping of the water along the rocky shore, even the conversation between the loons in the bay.
The sun finally did escape the fog's grasp that morning, if only briefly, to signal the start of a new day.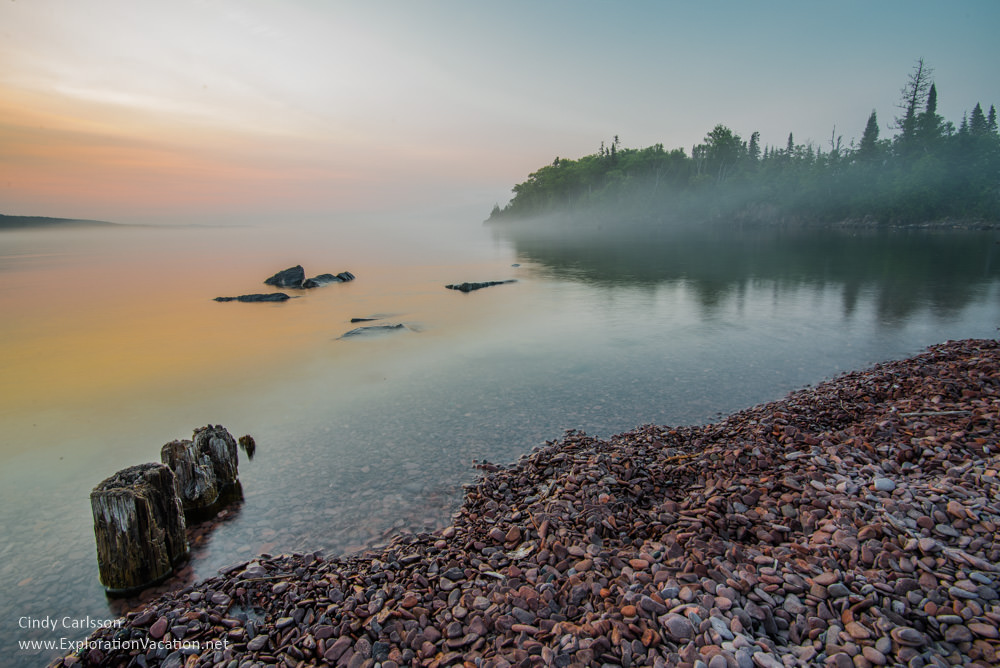 These images were captured last summer while we were in Grand Marais on a sailing trip. East Bay is literally across the street from the sea wall where we tied the boat while in town – so close that even late risers have no excuse for not rolling out of bed to see what dawn brings.