(Last Updated On: October 17, 2018)
The trees are finally turning in Minnesota, but I haven't had many opportunities to get out and photograph them. Fortunately I have some great fall images left from last year, so I've gathered a few of those to share with you today.
The tree cover is dense enough in much of Mille Lacs Kathio State Park that one could spend a day hiking here without really noticing the 100-foot high observation tower that pokes above the tree tops.
I assumed this was a fire tower, which it is, but it wasn't built to protect this park. Originally located farther east near Isle, Minnesota, the tower was moved into the park in 1981. With multiple levels of steps, it's a long way up to the viewing platform.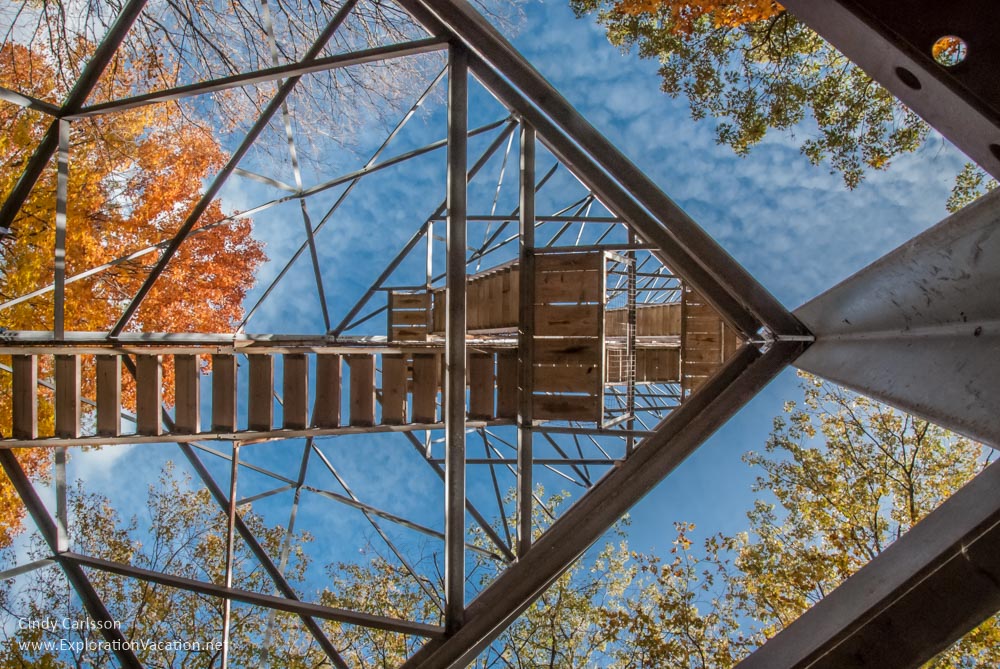 Fortunately the tower is located on one of the highest hills in the area so you can get a little better view with fewer steps than you'd usually need to get to that height. It's worth the climb.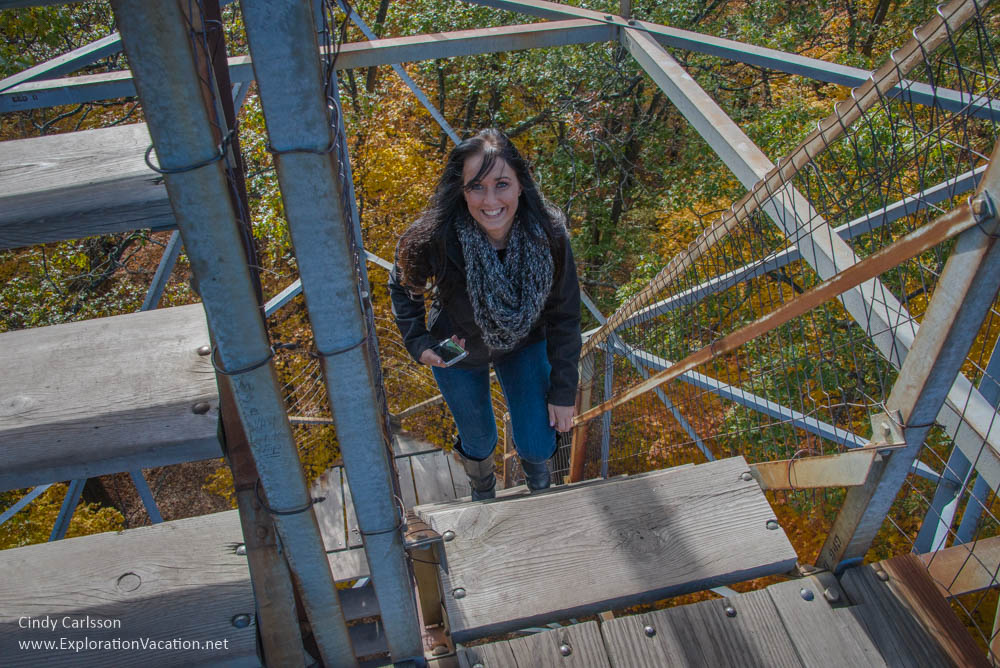 (There were only a few other visitors when we stopped by on a week day, but even a few creates a friendly  traffic jam on the tower's narrow stairs!)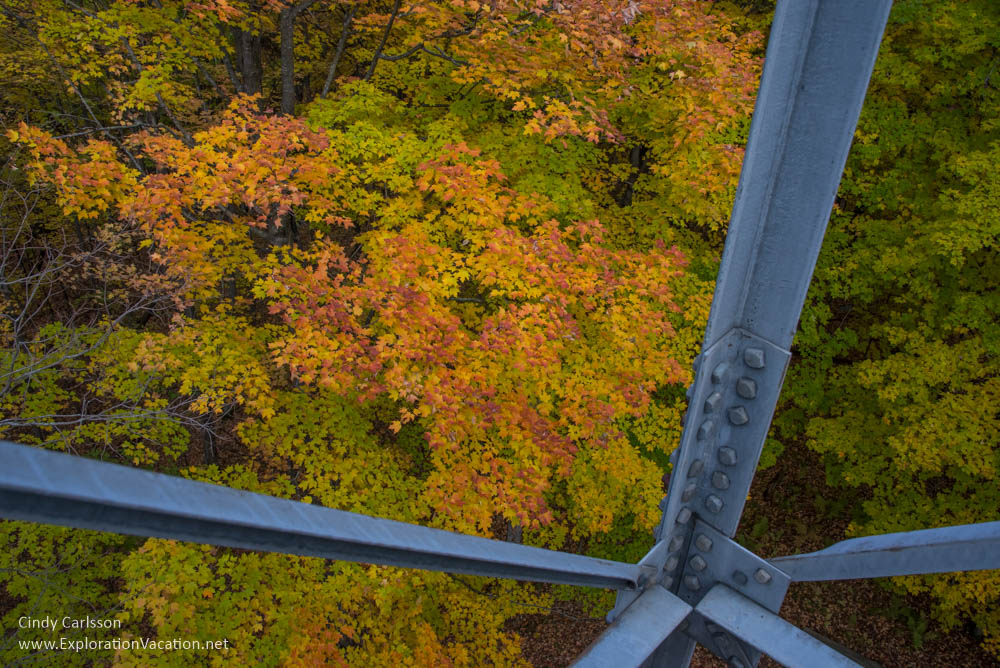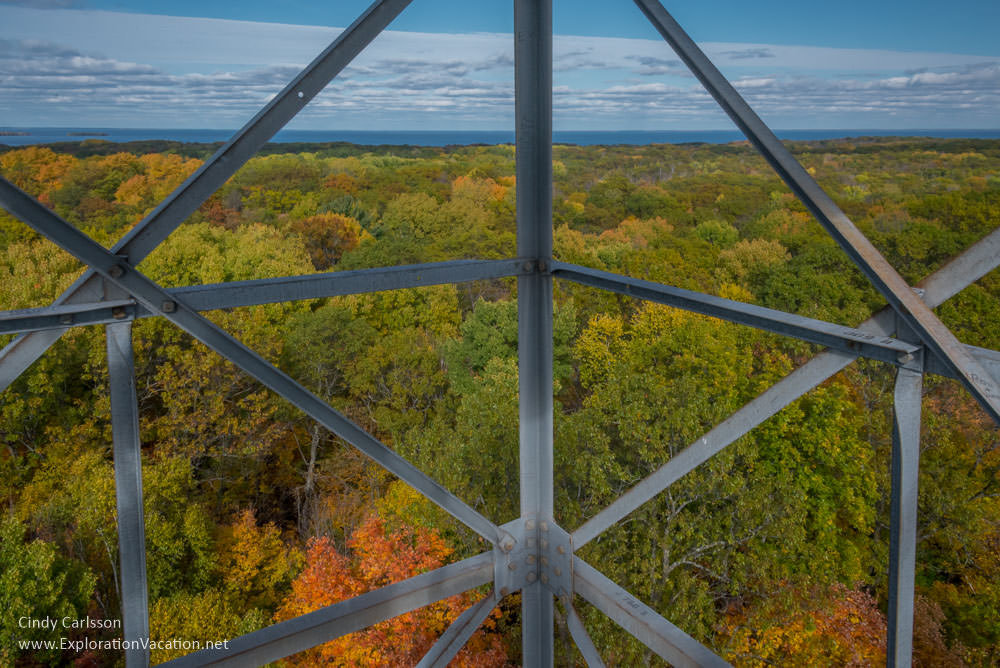 Mille Lacs Kathio State Park is located near the southwest end of Lake Mille Lacs in north central Minnesota.
This post is linked to Travel Photo Thursday at Nancie's Budget Traveler's Sandbox, where a world of images awaits.
Fall colors in Mille Lacs Kathio State Park
Minnesota State Parks
All Minnesota posts