(Last Updated On: August 15, 2021)
Clues to the past at Thomson Pioneer Cemetery
There are lots of reasons for me to love Jay Cooke State Park: beautiful fall foliage (or spring flowers), weird geology, rushing cascades, easy-to-reach scenic overlooks, and historic buildings. But there is one thing that probably makes Jay Cooke unique among Minnesota's state parks . . .  a cemetery.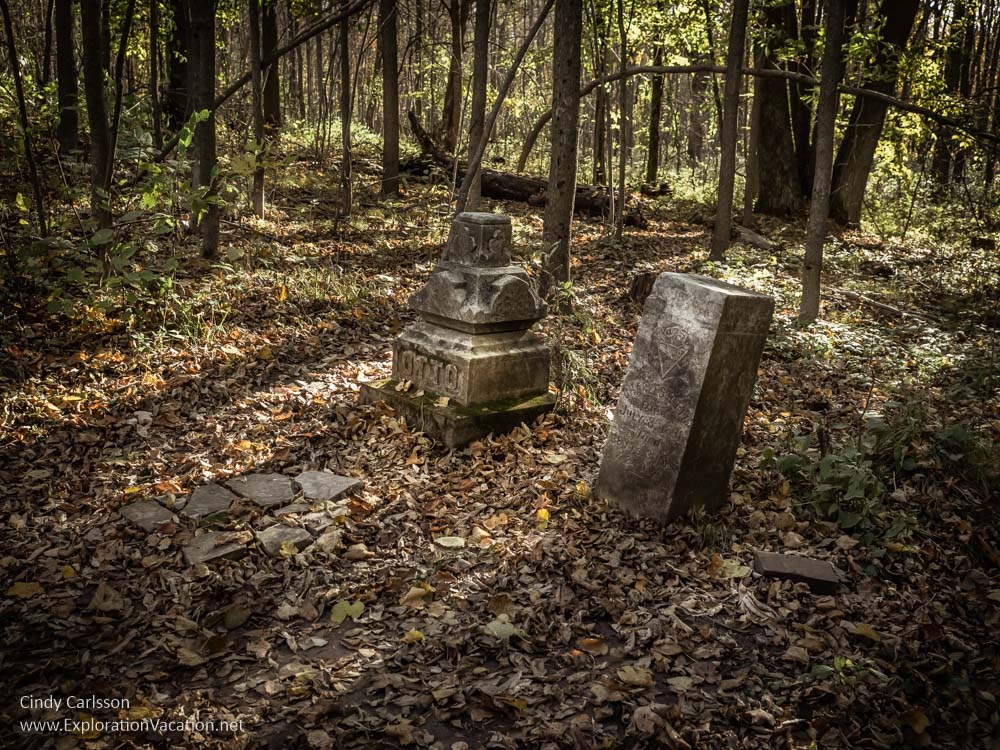 There isn't much information on the Thomson Pioneer Cemetery or the people buried there. Few gravestones remain and, of those that do, most have been damaged over time through a combination of natural forces and human neglect (or outright vandalism). It's also likely that many early graves had simple wood or metal markers that have long since vanished due to the erosive effects of time.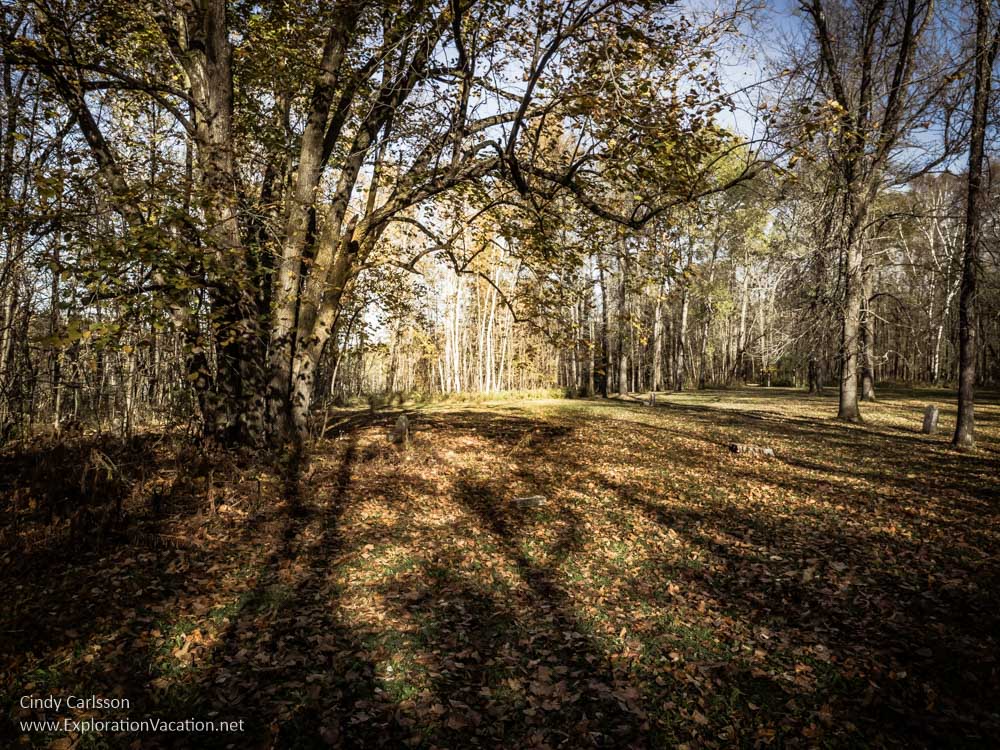 Walking through the cemetery one discovers a few standing grave markers, broken and moss-covered markers, stray bits of marble and granite, and unmarked shallow pits that surely must have been the site of old burials.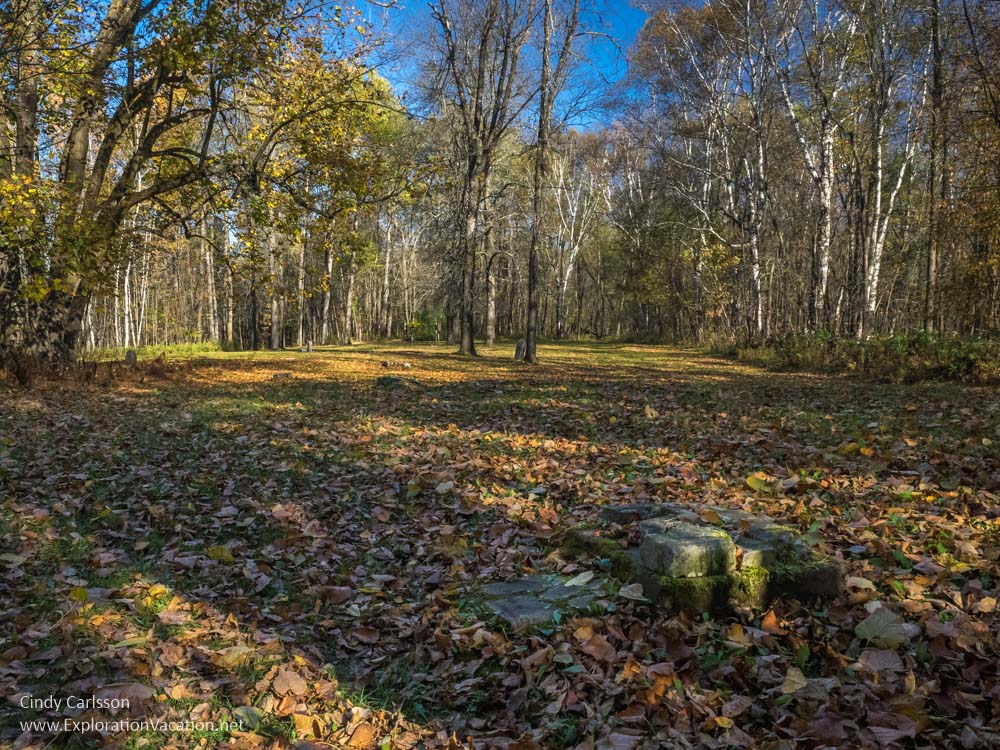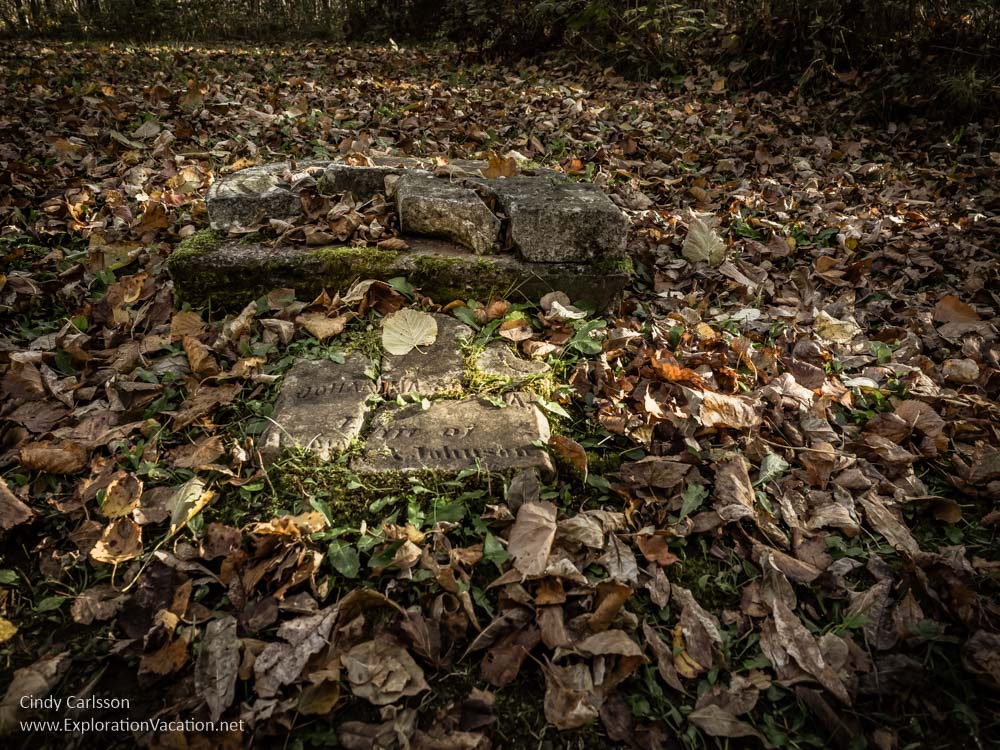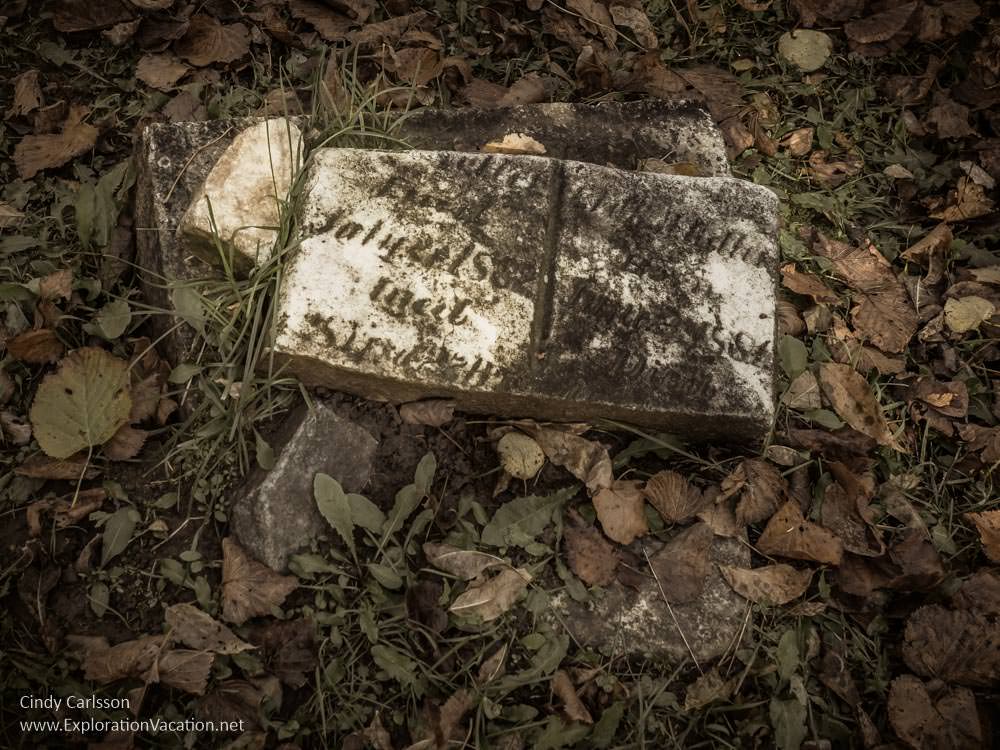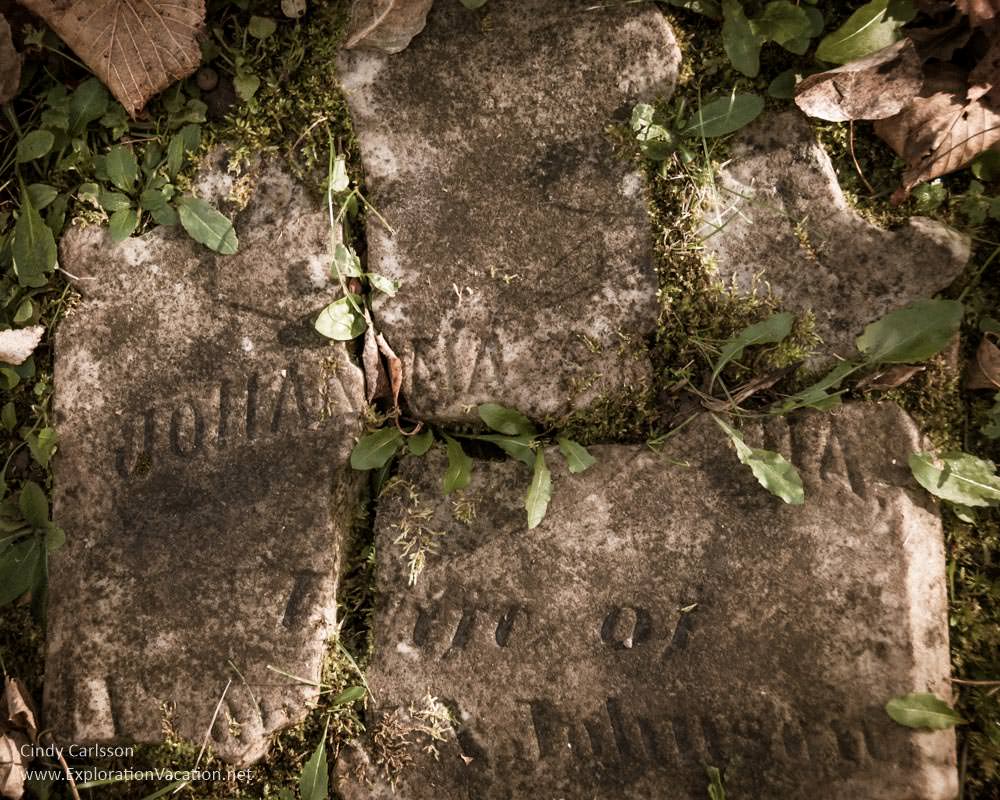 The earliest remaining grave marker is that of Maritta Leach, who died in 1862 at the age of 70. I'd love to know more about her, as at the time of her death, the town of Thomson had yet to be founded (that would happen about 1869) and Carlton County itself had only been established five years earlier. It's hard to imagine how difficult life must have been here, yet she lived a long life. I wonder how she ended up in this place and what stories she could tell us.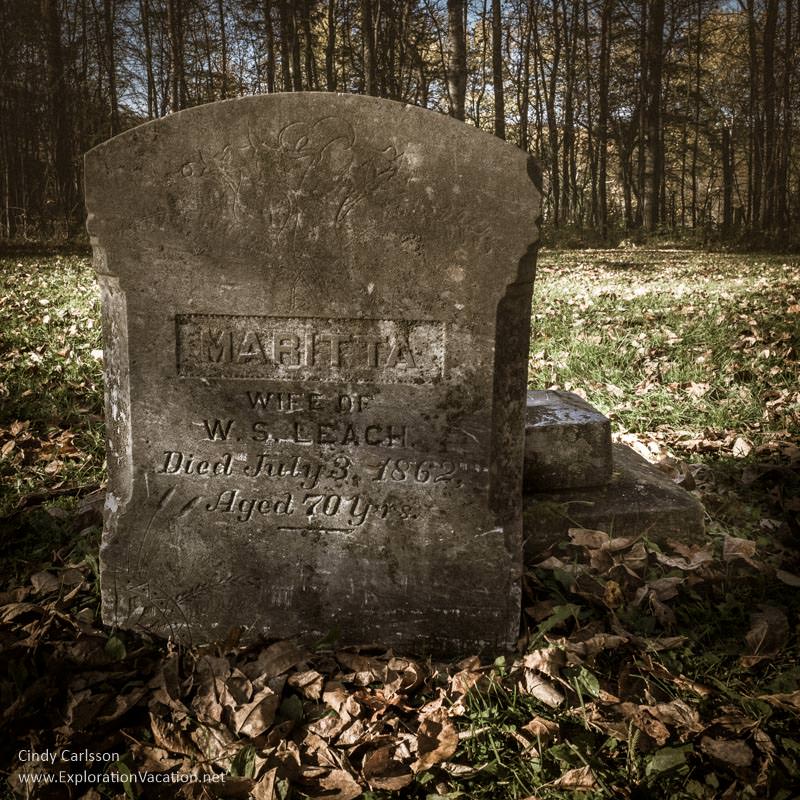 The next documented grave here is that of John Moody, a 20-year-old man who was buried in 1875.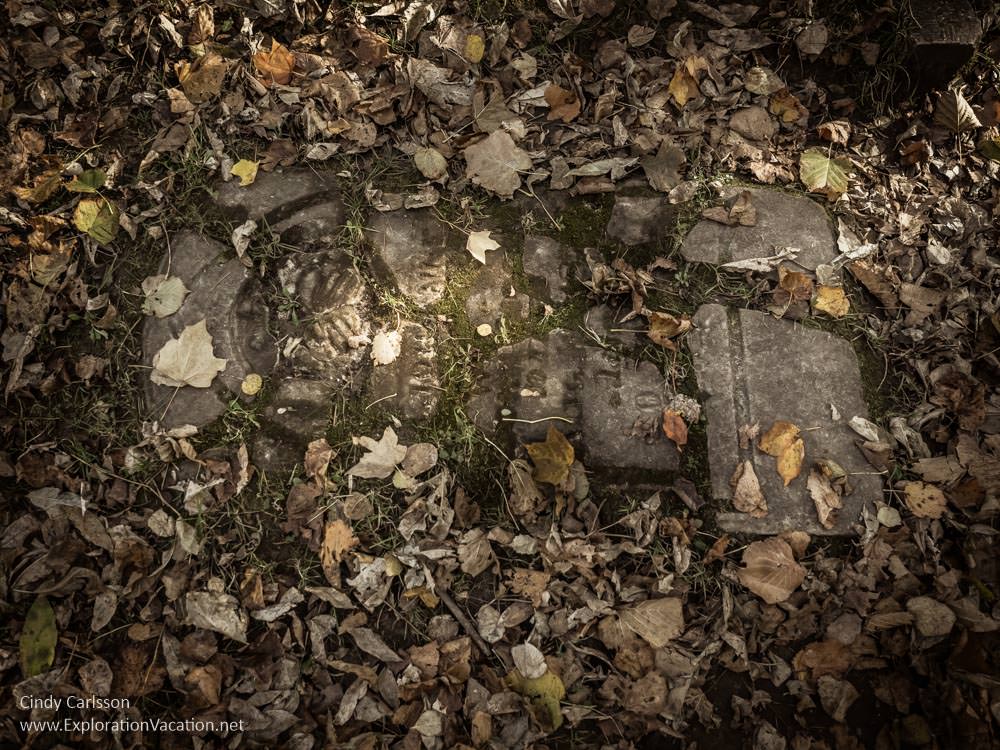 By the time of his death, Thomson was the seat of government for Carlton County and the village must have seemed like an up-and-coming place. Presumably the population continued to grow and the remaining grave stones in the cemetery include those of children, indicating families lived in the area.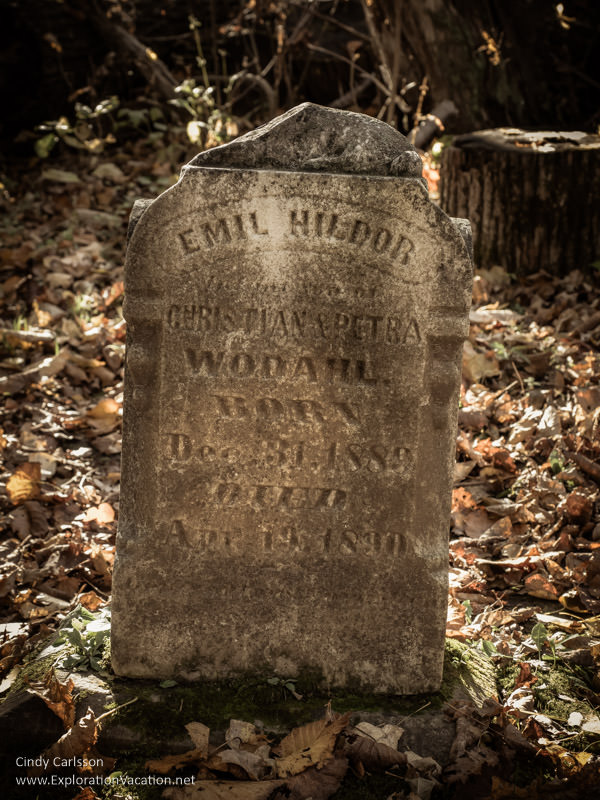 Despite years of squabbling with the nearby city of Carlton over which town was most worthy to serve as the county seat, Thomson held that honor  until 1889. That was the year when the county auditor's safe – containing the county records – was went missing in the dark of night and remained missing until Carlton was named the new county seat.
That seems to have pretty much marked the end of Thomson's growth (today the population stands at 160), a change in status that appears to be reflected in the pioneer cemetery. Of the gravestones that remain today, the most recent are from the early 1890s. Of those, the last one erected memorializes John A. King, who served in the Civil War as a young man.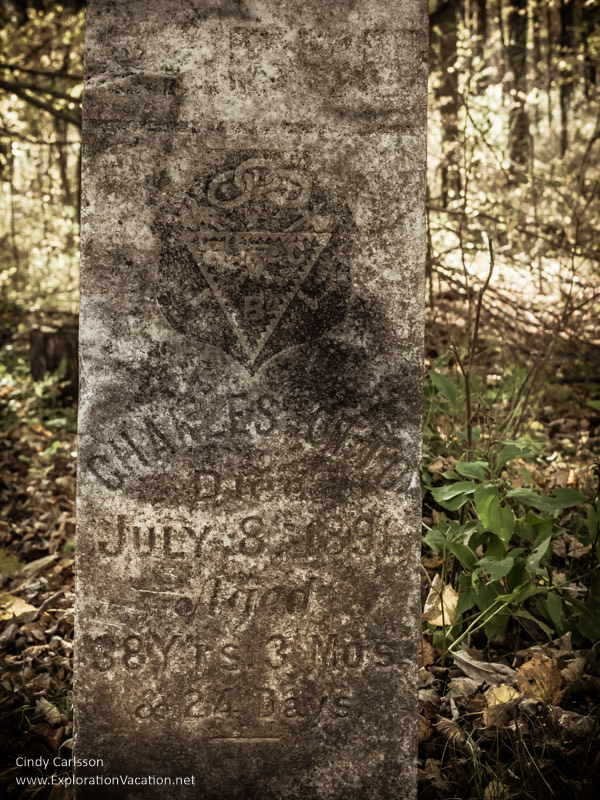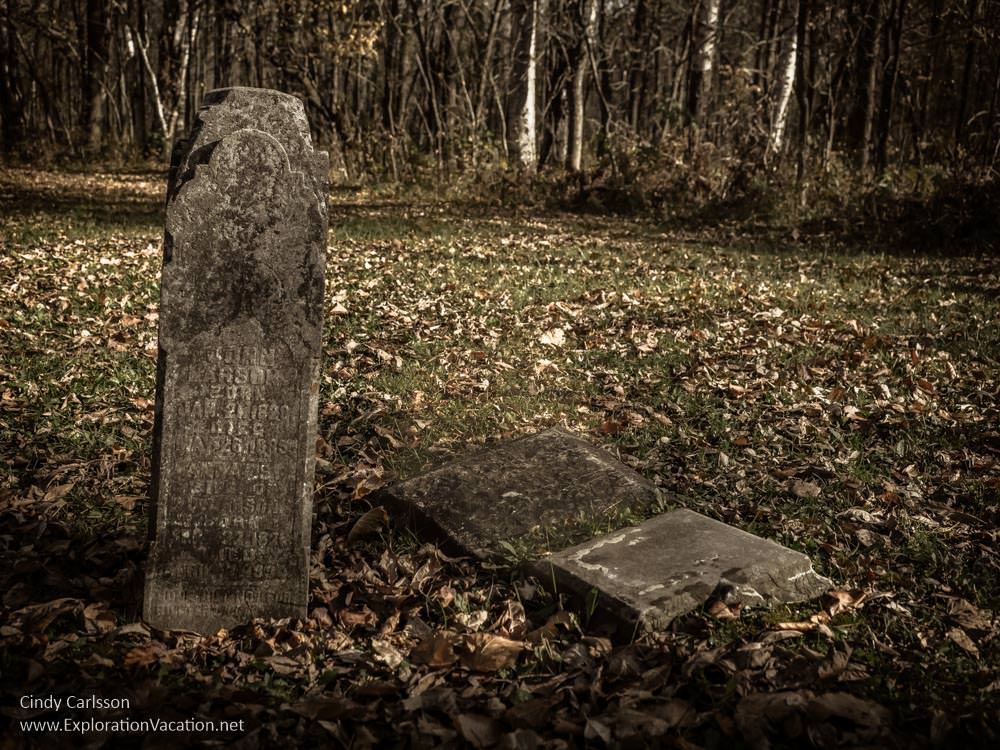 These few bits of stone are all that remains here of those who passed this way generations before us.  Their lives must have been very different from ours, yet they were also people very like us . . . people hoping the memory of those they loved and lost would continue on.
The Thomson Pioneer Cemetery is located in Jay Cooke State Park, south of Duluth, Minnesota. A park pass is required to visit the cemetery.
FindaGrave.com has a page on the Thomson Cemetery, with a few pictures basic information on some of the people buried there. Note that some of that information appears duplicative.