(Last Updated On: May 28, 2021)
Although there were earlier attempts to build a road through this part of Duluth, construction of what became today's Seven Bridges Road began in 1899. The project was undertaken by Samuel Snively using his own funds. Snively (who would later become Duluth's longest-serving mayor) hoped the road would shorten the route to his own home and provide jobs for the community. The route was rebuilt around 1910 and the remaining restored bridges date to that period.
It winds back and forth over Amity Creek along the way to Lake Superior. There are picturesque cascades and waterfalls along the road and hiking trails lead through the woods to even more of them.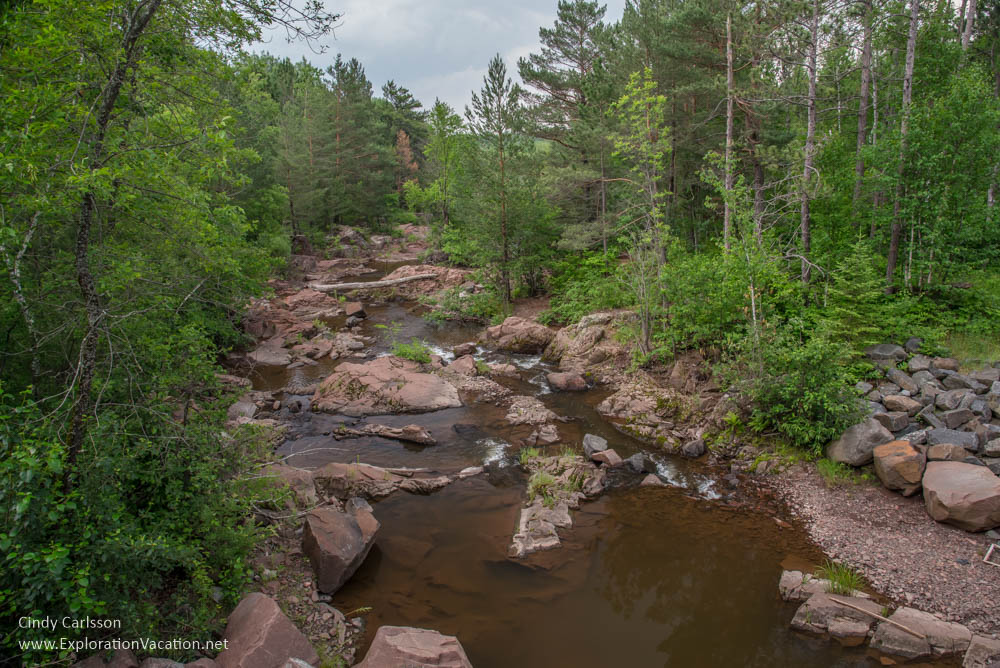 Last time we traveled the entire Seven Bridges Road (a portion of which is unpaved), we followed the creek inland from Lake Superior, making brief stops along the way to enjoy the scenery. Our stops were brief because we were attempting to stay ahead of a massive summer storm. (It hit just as we were finishing our tour, chasing me from a waterfall I had climbed down to photograph.)
On a pleasant day, this is a good area to picnic and hike. It's a good escape for a day or half-day that doesn't even require leaving the city.
See Zenith City for a history of the Seven Bridges Road and John Weeks for details on each bridge.
Exploring Minnesota's North Shore