(Last Updated On: February 23, 2021)
The Monastery of St. Bishoy (or Bishoi) is literally next door to the Monastery of the Syrians, we could walk there, but we don't.
The two monasteries have more than location in common, as they date to the same period and share a similar history of vitality and long decline following repeated pillaging by various groups – even if the two have not always shared doctrinal beliefs.
Like all of these ancient monasteries, St. Bishoy is surrounded by sturdy walls designed to protect its inhabitants from those ancient raiders. It looks formidable. And, even though I know what to expect, it still surprises me to pass through the gate and find myself in a lovely, serene space.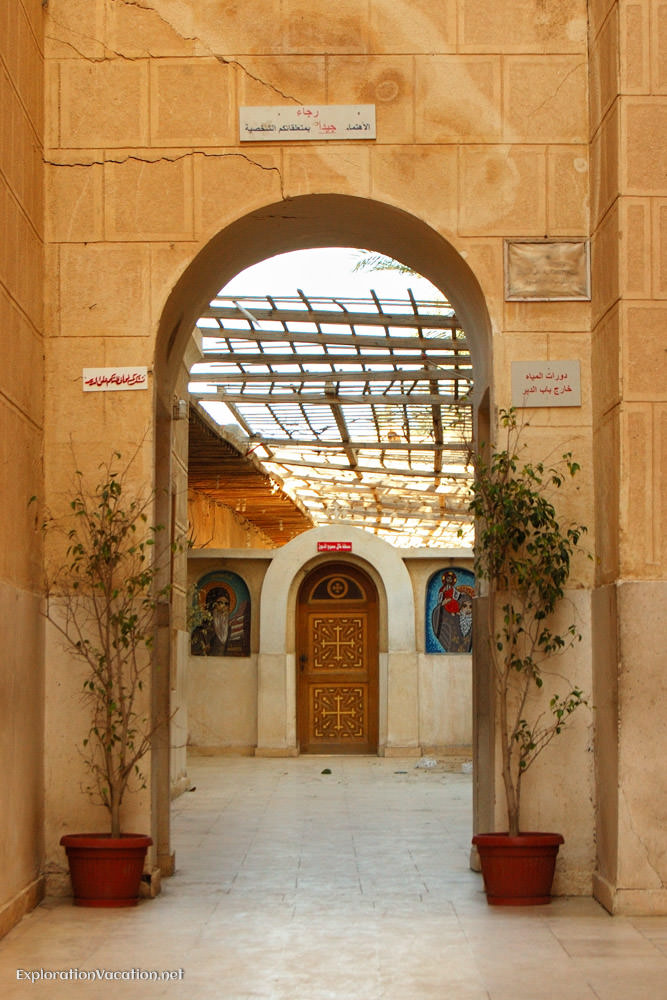 I feel as if I have left one world and entered another.
In a way I have.
Our guide, Father Nicodemus, is intelligent, gentle, and funny.
Yes, funny. Distracted by listening to him explain the history of this place as I raise my camera to take his picture, he notices and – without losing a beat – tells me that my photo would be much improved if I actually removed the lens cap.
Yeah, yeah, yeah. I love the quick wit, but realize that any inattentiveness on my part will be noticed and considered fair game – and I know I'll slip again. It's too beautiful here not to be distracted.
Our tour winds between the monks' cells on one side and the church's domes on the other. It is an adobe fantasy land.
Although a thriving community today (the monastery serves as the pontifical residence for His Holiness Pope Shenouda III), the past is feels very near here.
It is still and quiet inside a church. (There are several churches here and I'm not sure which one we have entered.) It feels like a place of worship.
Father Nicodemus explains a few basic Coptic beliefs and the texts used in the liturgy and sings sections for us.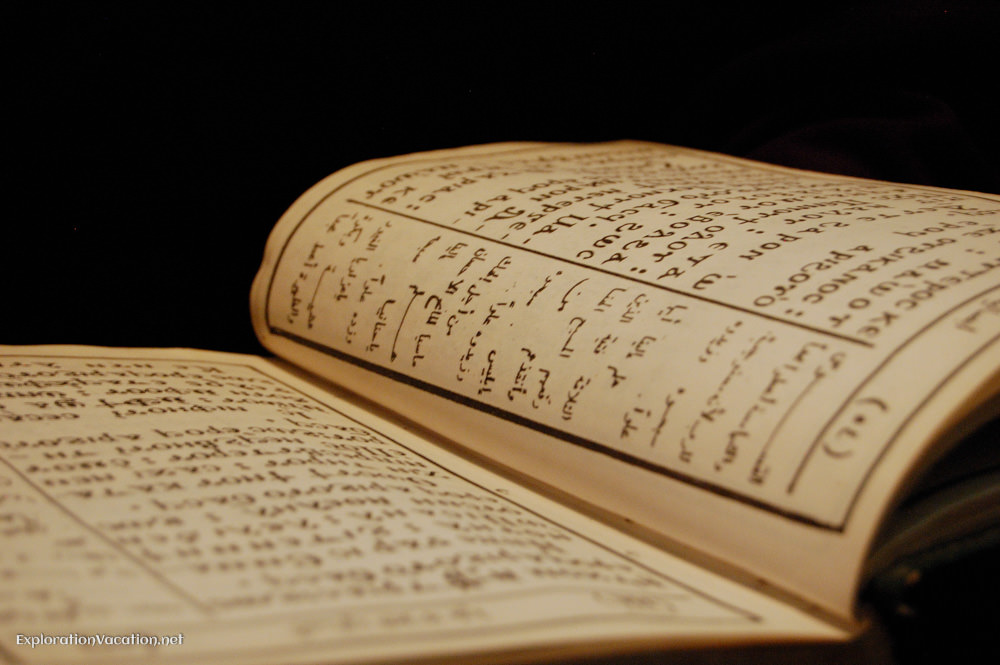 The text, like the language itself, has not changed for generations. (The Coptic language is only used in worship and still retains a few characters originally used at the time of the pharaohs.) It is a beautiful link to the past.
Apparently this monastery is famous for its ancient tower and keep, where the monks would retreat when under attack. (Originally monks lived a solitary life in the desert, coming together in the fortified monastery only when the area was under attack.) You can still see where food was stored, bread baked, and olives pressed. Time moves more slowly here.
Best of all, we are taken up onto the roof where we are treated to gorgeous views of a modern new church, scattered domes that mark the location of other churches and chapels, and the surprisingly lush countryside that surrounds the monastery itself.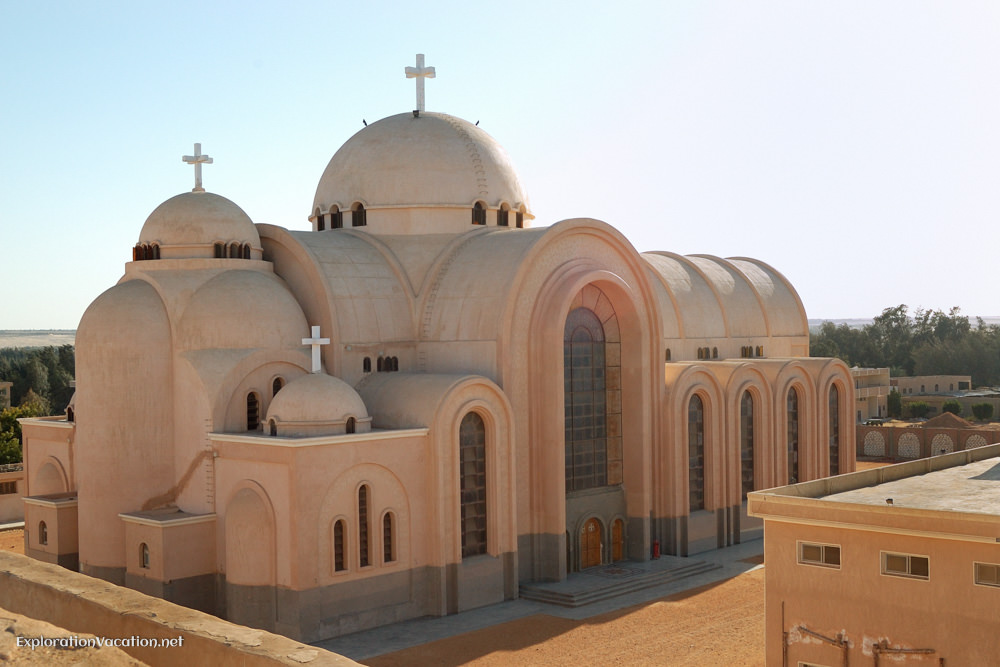 It is beautiful, which makes it more difficult for Father Nicodemus to keep our attention. I hate this part of group tours – I really want to listen to the guide, but I know our time here is short and I need a chance to look through my viewfinder to focus my attention. I can't learn just by listening. I try to do a little of both and hope I am not too rude.