(Last Updated On: November 11, 2019)
It is too beautiful to be inside (even to look at art). Instead, we head out to the lighthouse at Artists' Point, where we can soak in the sun right in sight of Grand Marais.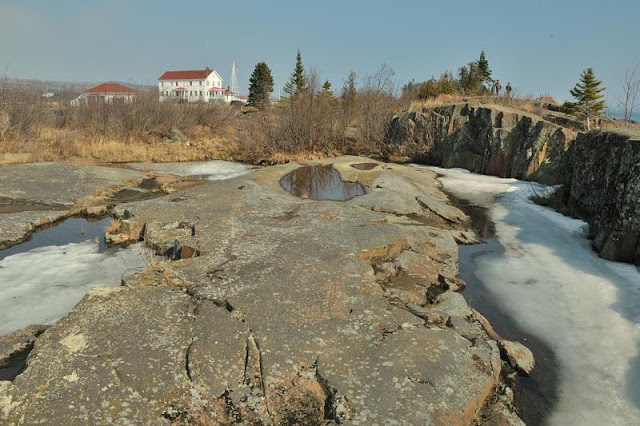 I'm surprised I've not been out here before, but then again, I am usually in Grand Marais in the winter (or nearly-winter) when this walkway is either inaccessible or unpleasantly cold and windy or both.  Why it is that I only come to this summer destination in the off-season is harder to understand. . . and something in need of changing!