(Last Updated On: April 5, 2020)
A photography class last weekend brought me to a section of Tettegouche State Park that I've not visited before: the Baptism River above Illgen Falls.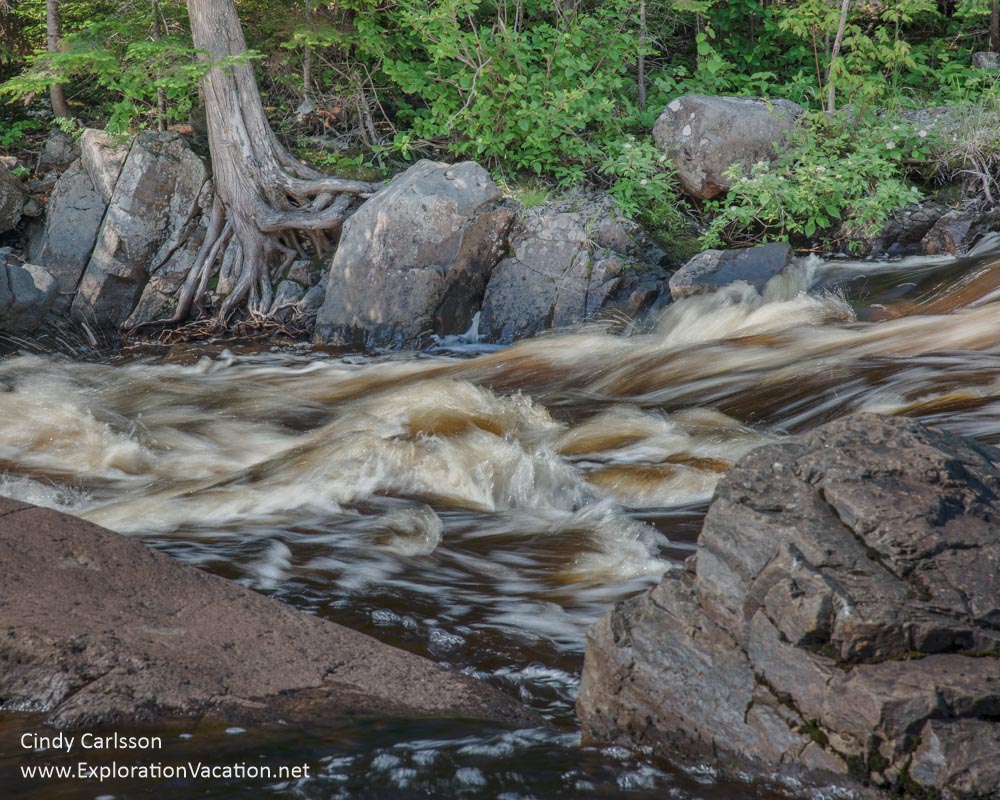 Illgen Falls is accessible from Highway 1 – a pull-off with a small yellow state park sign marks a trail not too far beyond Illgen City. (The falls isn't marked on the park map, but the Illgen Falls cabin located above the falls is.) A good (easy) trail leads through the woods to the top of the main waterfall. We didn't go to the bottom of the falls, which is apparently a much more challenging hike.