(Last Updated On: October 17, 2018)
I didn't have many specific plans for my time in Albuquerque this winter, so the idea of seeing Ann Dunbar's Where-Wear show at the April Price Projects Gallery was actually something my friend came up with.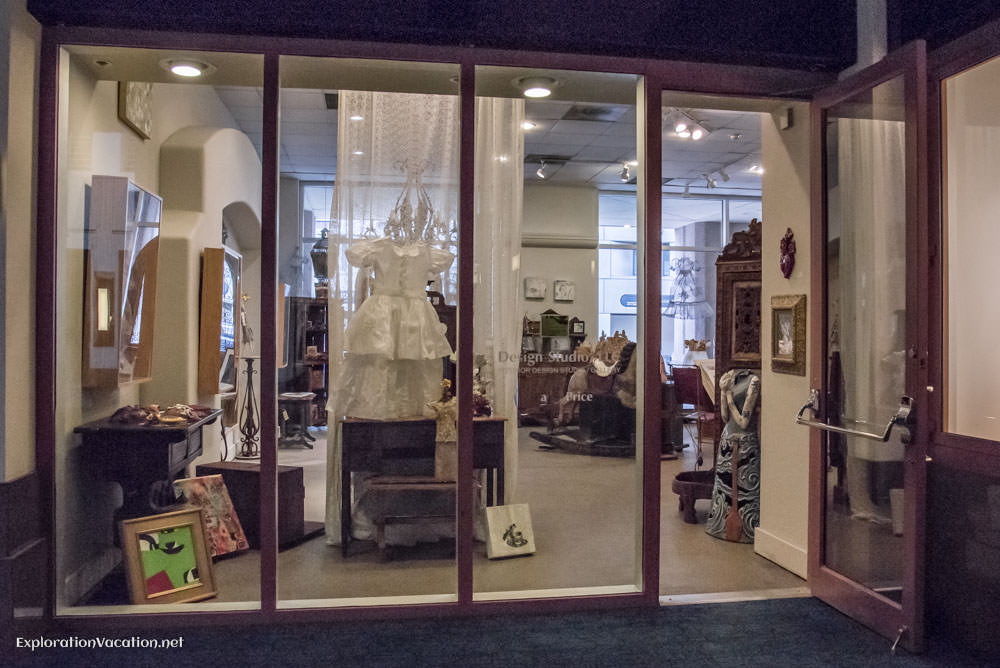 And what a great idea it was!
Ann Dunbar uses the representations of clothing and other common objects in her reflection on the lives of women. Where-Wear includes sculptural dresses made of paper and aluminum mesh, as well as reverse painted glass images and found art assemblages.
The aluminum mesh dresses are especially amazing, as the drape and transparency of the material results in softly flowing dresses with intricate details.
As you can see, the April Price Projects Gallery has a lot of other beautiful things as well!
I'm so glad my friend suggested stopping here.
Ann Dunbar's show Where-Wear will be at the April Price Projects Gallery until April 30, 2015. The gallery is located in the downtown Albuquerque Hyatt. It sounds as if Dunbar will not be doing more of the aluminum mesh dresses – don't miss your chance to see them!
Arizona and New Mexico itinerary
All New Mexico posts