(Last Updated On: November 11, 2019)
Pinos Altos, New Mexico, feels like a rough and not-necessarily-welcoming old west town, but with a weird artsy edge. It's a place where you might find an artistic display of found objects with a "no trespassing" sign (complete with smoking gun) posted in front of it. I tried to enjoy these displays without getting too close.
Although there were a number of unusual and intriguing fences in town, two stood out.
One had two distinct sections, one made up of giant logs with an equally giant tire embedded in them and another comprised of old metal signs.
Although clearly a fence, the second is a little hard to recognize as such from my pictures, as it consisted of a rather spread out display of odd-shaped dry wood, rocks, bottles, and other collected objects.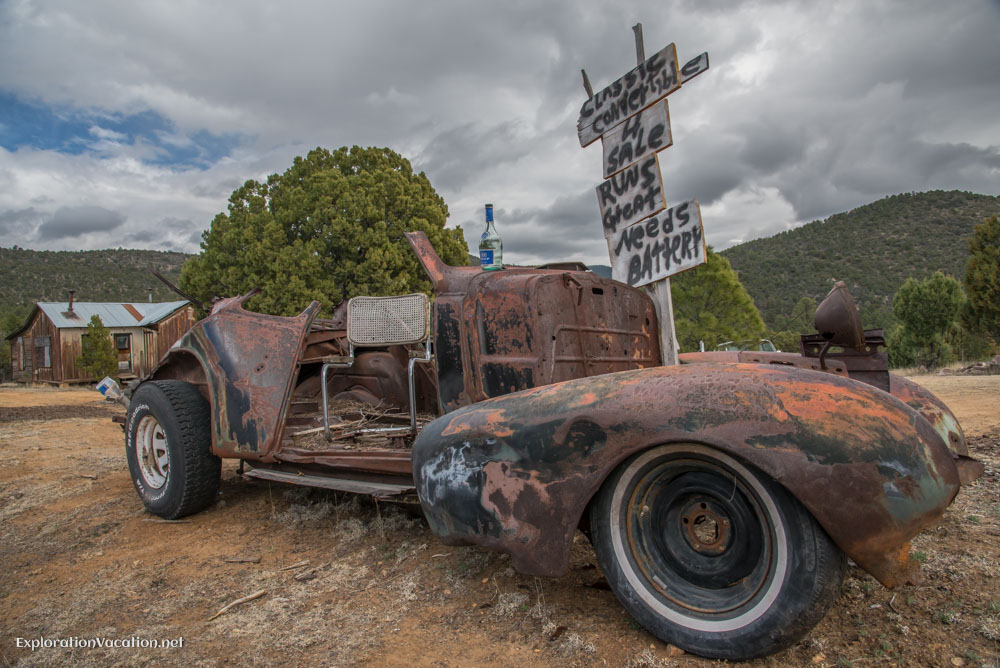 The car wasn't exactly part of the fence, but almost. It certainly fit in.
This post is linked to Travel Photo Thursday at Nancie's Budget Traveler's Sandbox.
Our Arizona and New Mexico Itinerary
All New Mexico posts