(Last Updated On: October 17, 2018)
The Nam Ngum dam is a big deal in Laos, as it produces most of the electricity used in the country and the flooded landscape has become a vast fishery. While our guide wasn't inclined to take the time to show us the lake itself (despite an earlier promise to show us how the nets are set up), he did let us stop for a few minutes to explore a roadside market where fish is sold.
While there are fresh fish for sale here, I was much more interested in the wide array of smoked fish available.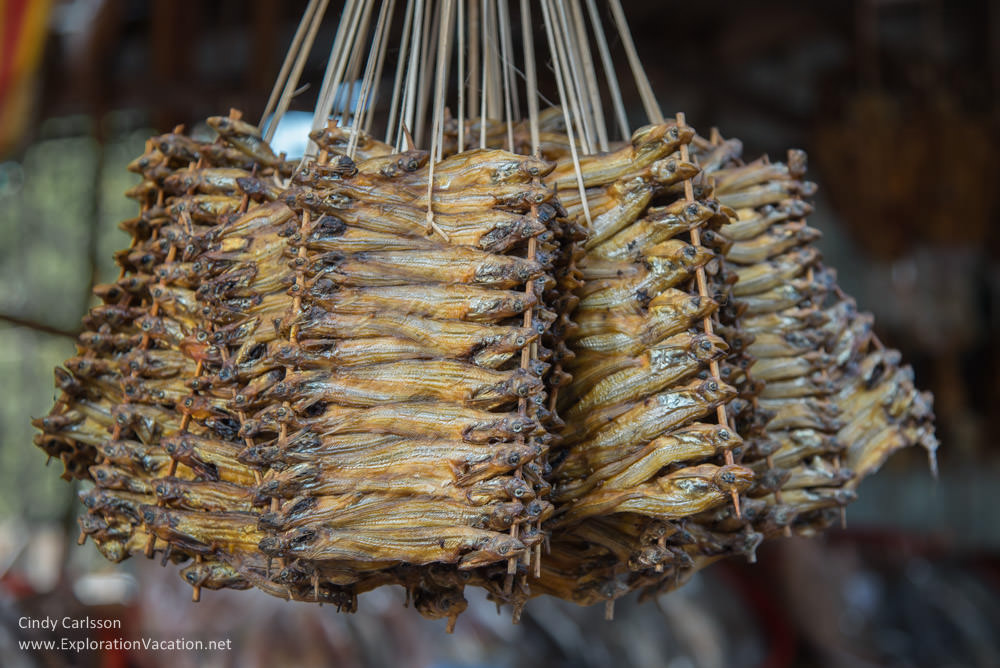 So many fish from one lake!
It's enough to make a girl hungry.