(Last Updated On: March 19, 2020)
The tiny town of Terrace, Minnesota, is an old settlement that retains many of its historic buildings. While most well-known for its 1870s mill (which will be featured in another post), much of the settlement is listed on the national register of historic places.
This tiny cabin is identified as one of the original homes in the settlement, although it was originally located across the river near the mill. (It was relocated in the 1980s.) Built in the Scandinavian style using notched logs without nails, this tiny building was once a family home.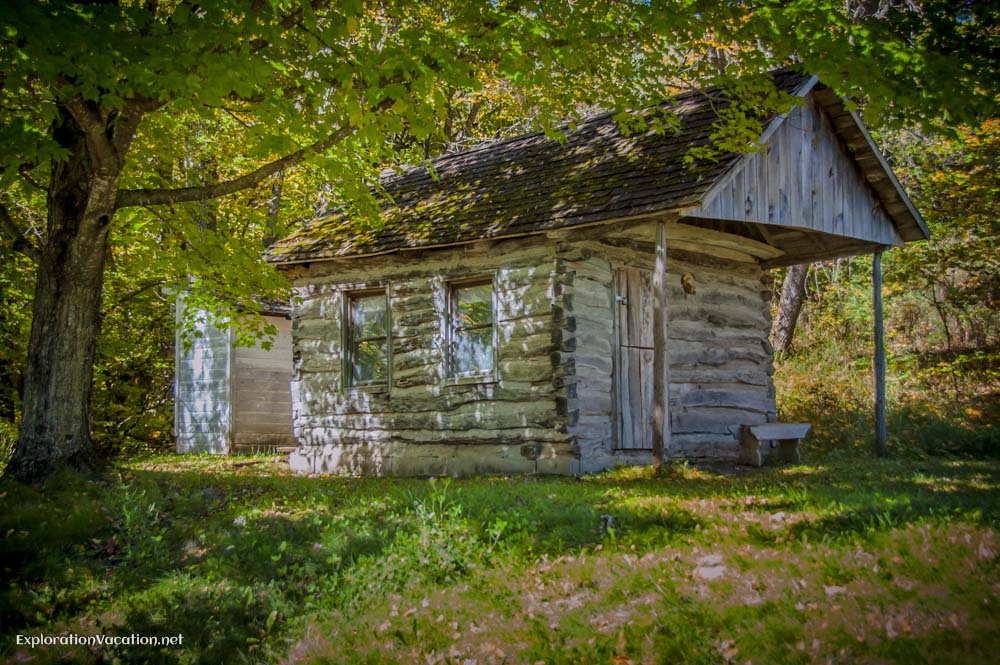 While this was a nice home for an isolated pioneer settlement this time period, I really can't imagine raising a family here. Can you?
Linking to Travel Photo Thursday at Nancie's Budget Travelers Sandbox and travel photos from around the world.
Terrace Mill
All Minnesota posts