(Last Updated On: November 27, 2019)
Minnesota's spring wildflowers are generally dainty little things, very different from the bold spring flowers of the southwest. However, in sufficient quantity, they can be equally dramatic.
That drama was on display two weeks ago at the Eloise Butler Wildflower Gardens in Minneapolis, where the woodland floor was carpeted with white trout lilies (Erythronium albidum Nutt.). . .
and a few large patches of yellow trout lilies (Erythronium americanum Ker Gawl.).
Of course, they aren't the only plants in bloom here:
Wild ginger (Asarum canadense) creeps along the ground,
bloodroot (Sanguinaria canadensis) blooms in patches of brilliant white,

purple (Trillium erectum), red (Trillium sulcatum), and yellow (Trillium luteum) trilliums (the white ones and other related plants will begin blooming soon),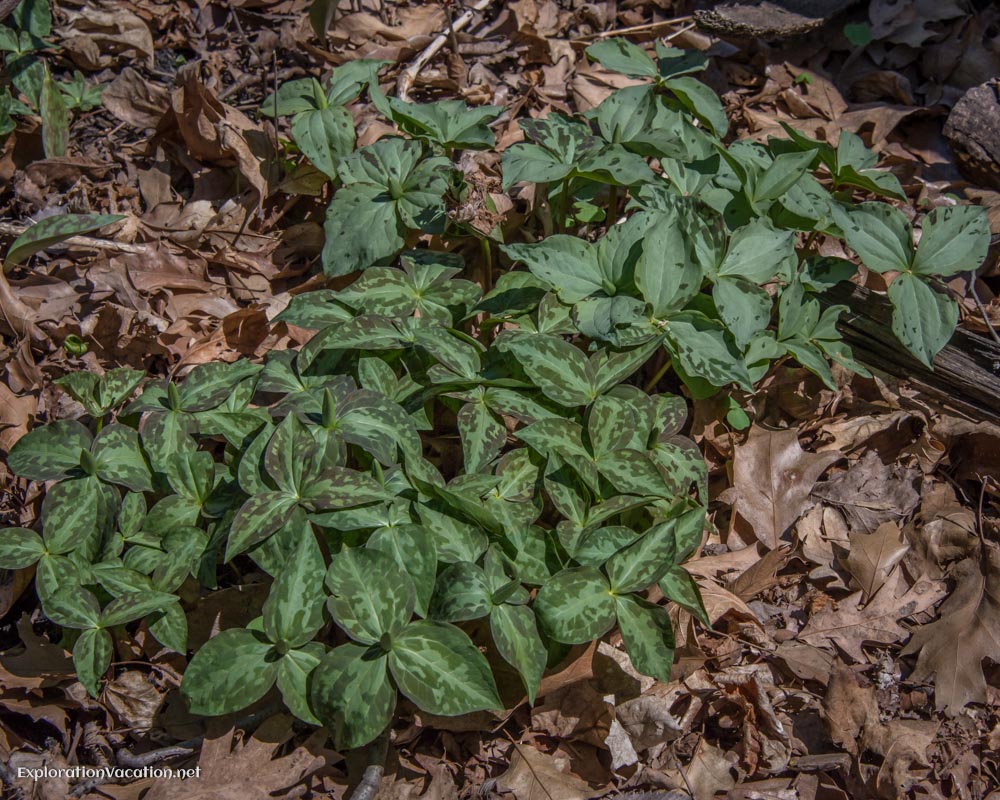 a few scttered Dutchman's breeches bloom (Dicentra cucullaria),
False rue anemone (Enemion biternatum),
several types of hepatica (Anemone acutiloba) in a variety of colors,
twinleaf (Jeffersonia diphylla),
and soon-to-bloom Virgina bluebells (Mertensia virginica).
Not all the action is on the ground though, as the trees are budding and blooming and the woodpeckers busily searching for lunch.
The arrival of spring is more subtle in the garden's wetlands, where marsh marigolds (Caltha palustris) bloom and the skunk cabbage (Symplocarpus foetidus) is sprouting.
Not all of the garden is down in the woods; some of it is located in an upland prairie where spring has yet to arrive.
When the wildflower garden was established in 1907, it was the first public wildflower garden in the country. The garden is located in Theodore Wirth Regional Park in Minneapolis, Minnesota. It is open daily.
Want even more flowers? Check out Floral Friday Fotos for great floral images from around the world.
A Wonderful World of Gardens
All Minnesota posts