(Last Updated On: November 11, 2019)
It still surprises me to hear the clip-clop of a horse's hooves along the highway when I'm at my parents' house in Todd County, but it shouldn't, as the Amish are now pretty well-established in this part of Minnesota.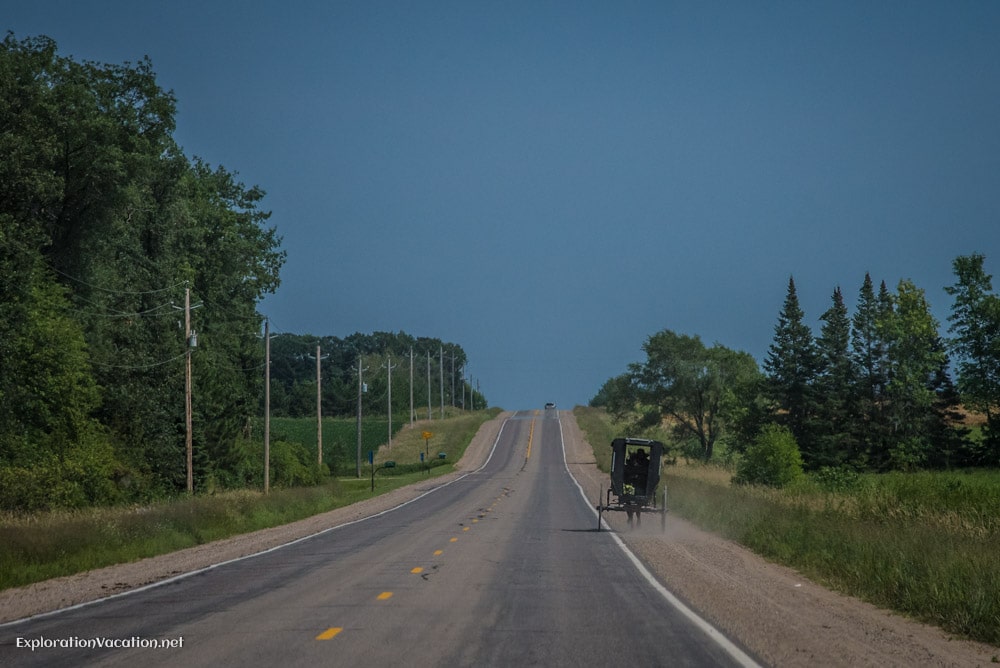 I grew up in the southern part of Todd County, surrounded by lakes and rolling hills and the ever-present prairie wind. Most of our neighbors were farmers who scratched a living – sometimes a good living, sometimes not – out of the sandy soil. Farther north, the land is lower and wetter and the farming more difficult, as the hardscrabble farms scattered amid the wetlands attest.
Over the past decade or more, this area has attracted new residents in the form of Amish families. They developed traditional businesses and applied their simple farming techniques to the marginal farmland. Soon new and refurbished houses, barns, and workshops began appearing. Now horse-drawn black buggies make regular trips to the neighboring towns to sell goods and buy supplies as the community grows and prospers.
The Amish families are still scattered, but their community appears to be prospering. It's a pleasure to see revived farmsteads and productive fields in this relatively impoverished place.
All Minnesota posts