(Last Updated On: January 15, 2022)
The New Arsenal location of the Lithuanian National Museum teaches visitors about Lithuania's long history (up to WWII) through a mix of art, artifacts, folk art, and informative displays. It's a relaxing way to absorb a hundreds of years of history!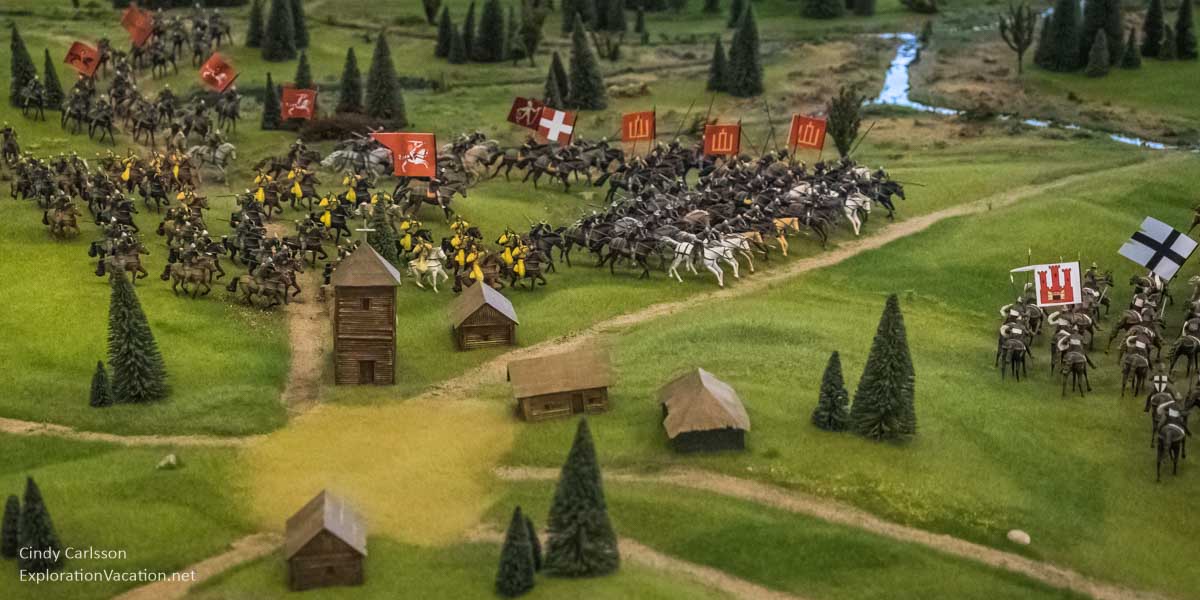 The New Arsenal Museum houses six separate exhibit areas:
Birth of the museum
History of Old Lithuania from the 13th to 18th centuries
Lithuania in the 19th century
Folk art
Lifestyle of Lithuanian peasants
Cross crafting
There is also space for special exhibits.
The museum does an excellent job of providing English language labels with each object; however, there isn't always a lot of context provided. This means that I sort of drifted through many exhibits on the history of Lithuania without really understanding how the objects on display related to each other.
Discover Lithuanian history at the New Arsenal Museum
Of course, I generally like wandering rather aimlessly through history, so for the most part I happily drifted amid the wide variety of objects on display, admiring the portraits (including the wife of a couple of Czars), a model of the battle of Grunwald (pictured above), military gear, wooden trunks, religious objects (including a Tatar Quran), and much, much more.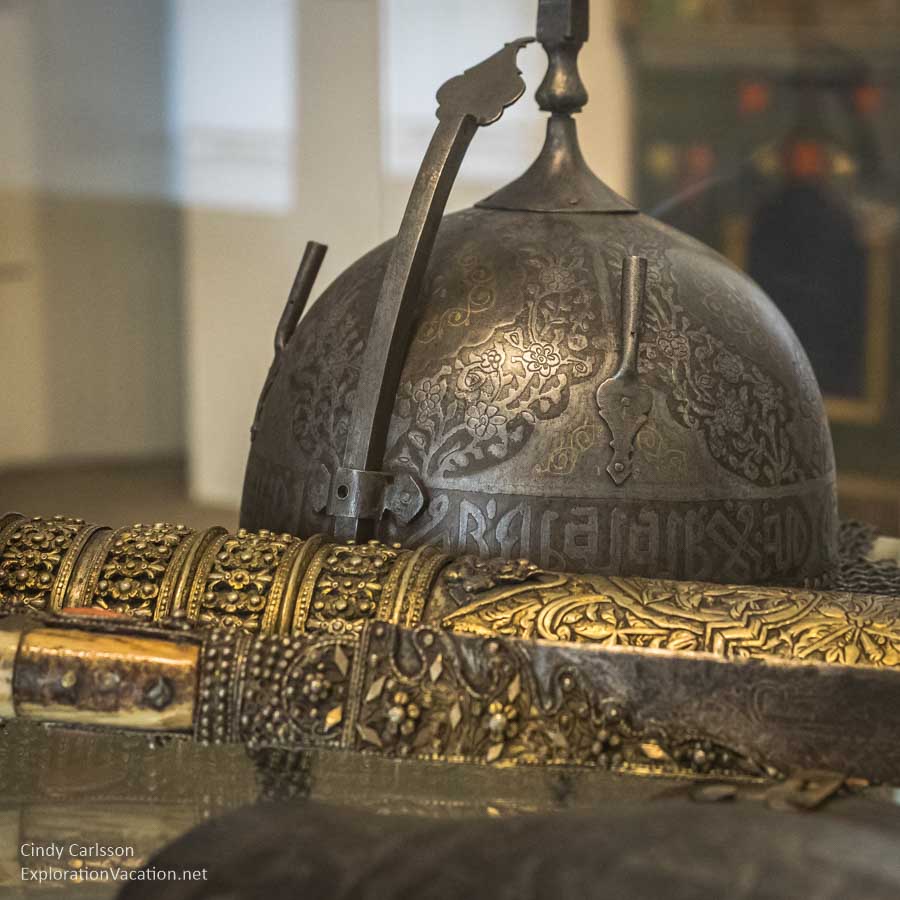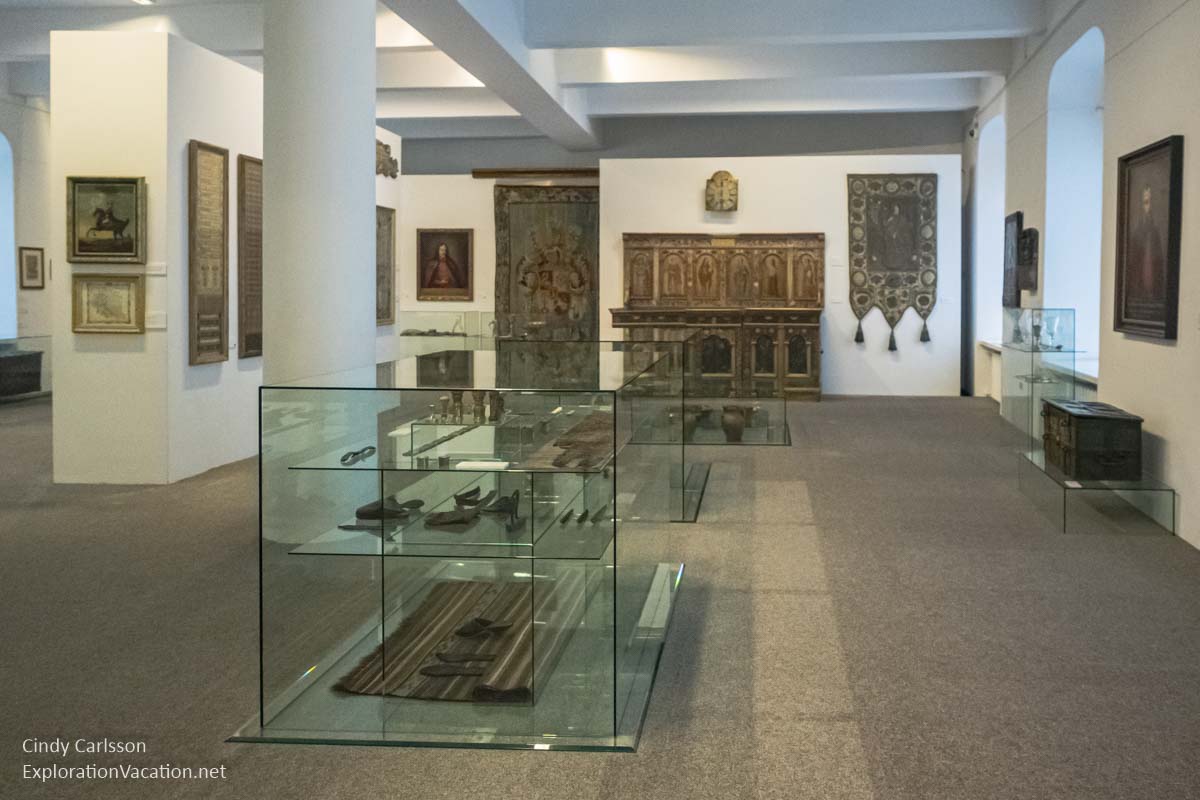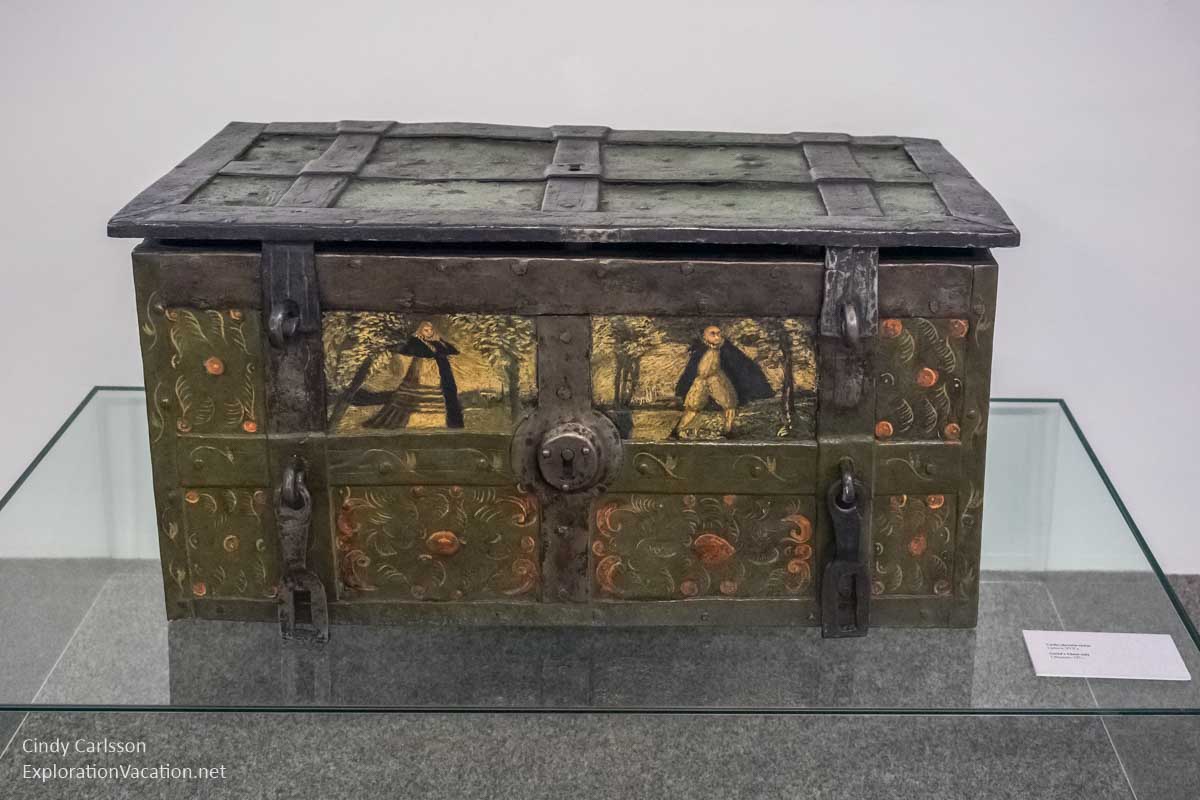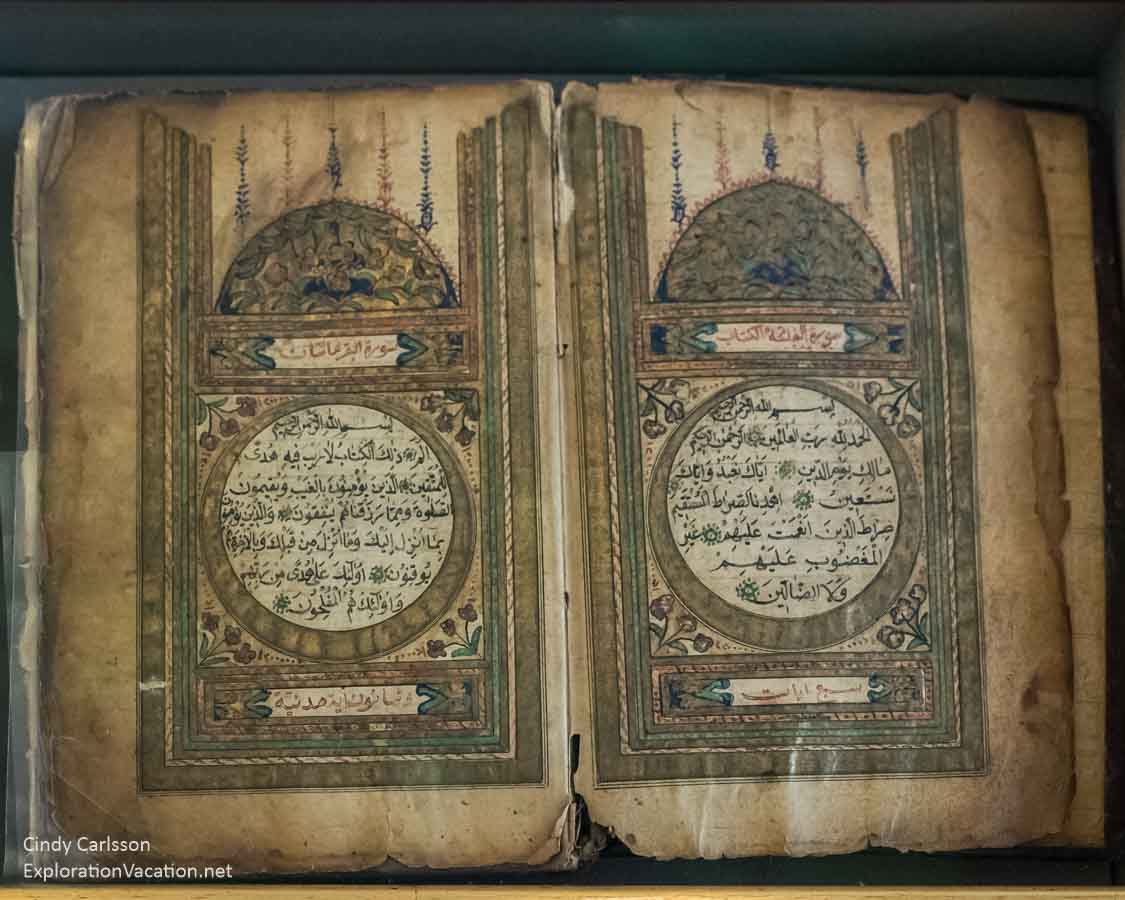 Traditional textiles
The New Arsenal Museum also has an ethnographic textile area. This large exhibit includes wonderful samples of weaving, traditional costumes, and textile-related tools.
Religious folk art
Lithuania was the last European country to adopt Christianity. But once it did so, Catholicism became an essential part of everyday life for most people. But that religious fervor took many forms, as Christian beliefs and practices were often superimposed over older local traditions. This lead to a long tradition (called Cross Crafting) where Christian beliefs were expressed in folk carvings of crosses and saints. Figures that were once ubiquitous  throughout the country.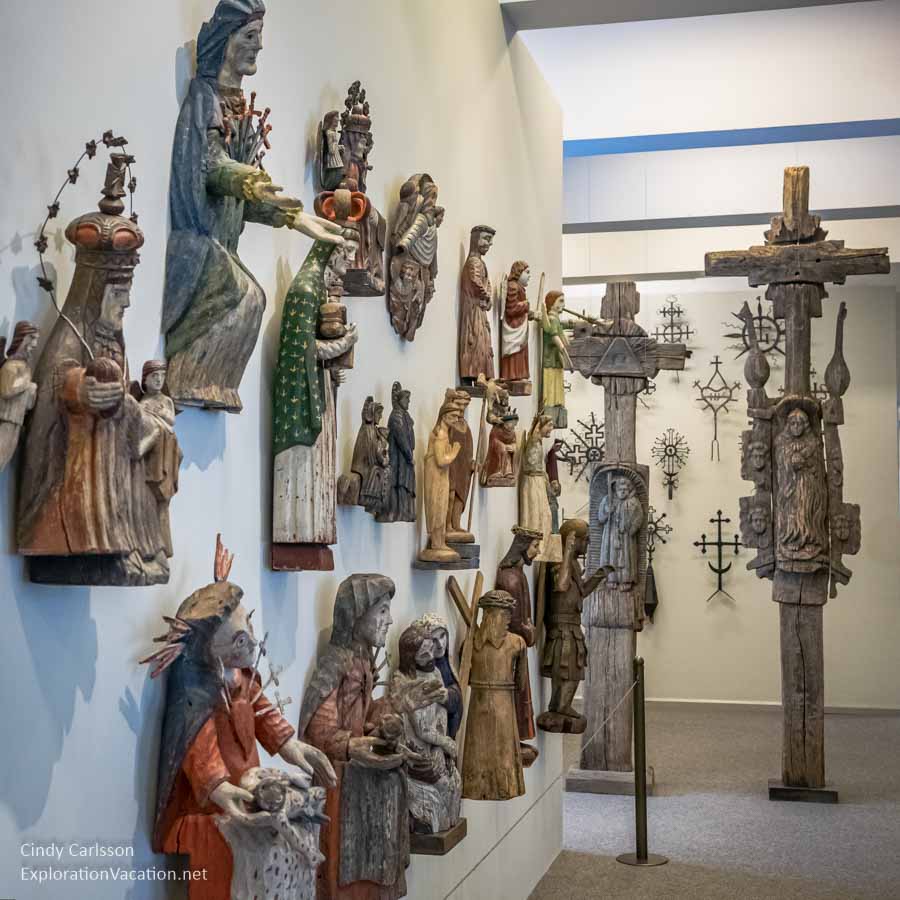 Although many figures include traditional Catholic imagery, each is unique. And, while the workmanship is sometimes a little rough, the simple forms and direct expressions bring a humanity to these pieces that's often missing from pieces by formally-trained artists.
Under the Soviets, Christian practices were suppressed. Religious places and objects were destroyed and practitioners subjected to harsh punishment. Despite this, Lithuania today remains deeply religious and Catholic today. And that has brought a renewed appreciation for the remaining folk art crosses and carvings and for what they tell us about the lives of those who created them.
Exile under the Soviets
The final exhibit I visited was called To Eternal Exile. This haunting exhibit of photos, letters, diaries, and other documents tell the story of some of the 32,000 Lithuanians the Soviets forcibly deported to Siberia in 1949.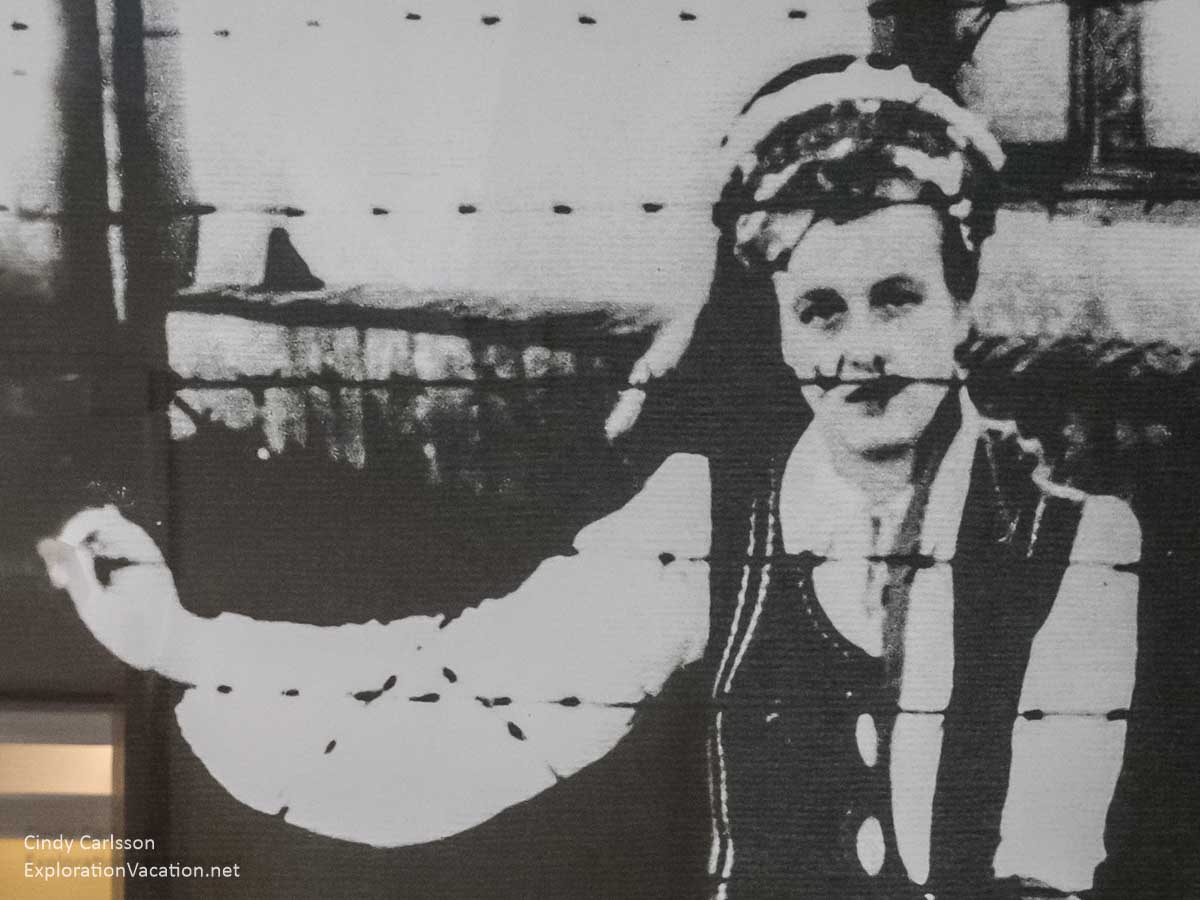 It was a heartbreaking end to my time in the museum. However, so much was lost here during World War II and in the following years it that it's perhaps the only fitting ending. The lives lost, the cultures destroyed, will exist only as memories. They must be preserved or they will truly be gone.
Tips for visiting the New Arsenal Museum in Vilnius
The Lithuanian National Museum New Arsenal is located in part of the Lower Castle complex. A small admission is charged or visit for free using a Vilnius City Pass.
Because the museum is about Lithuanian history, the layout pretty much forces you to move through the exhibits in chronological order. That means you can't completely skip all of the early history to get to the costumes and religious art!
I visited as a guest of Go Vilnius using a complimentary Vilnius City Card.