(Last Updated On: November 21, 2020)
I saw a number of interesting things while up along Lake Superior's North Shore for a photo class last June, but I wasn't able to stop and photograph many of them. These missed opportunities included a decrepit fish shack perched above the lake at the edge of the road.
(Ok, I did stop long enough to take ONE snapshot.)
Fast forward to August and imagine my surprise when I discovered my North Shore lodge was almost directly across the road from that very same fish shack!
I got up early one morning to shoot the shack at sunrise, but it was a morning where the sun struggled to break through the low clouds and lake fog.
The sun finally broke through, but the lake fog continued to drift by, warping and shifting the light as it moved.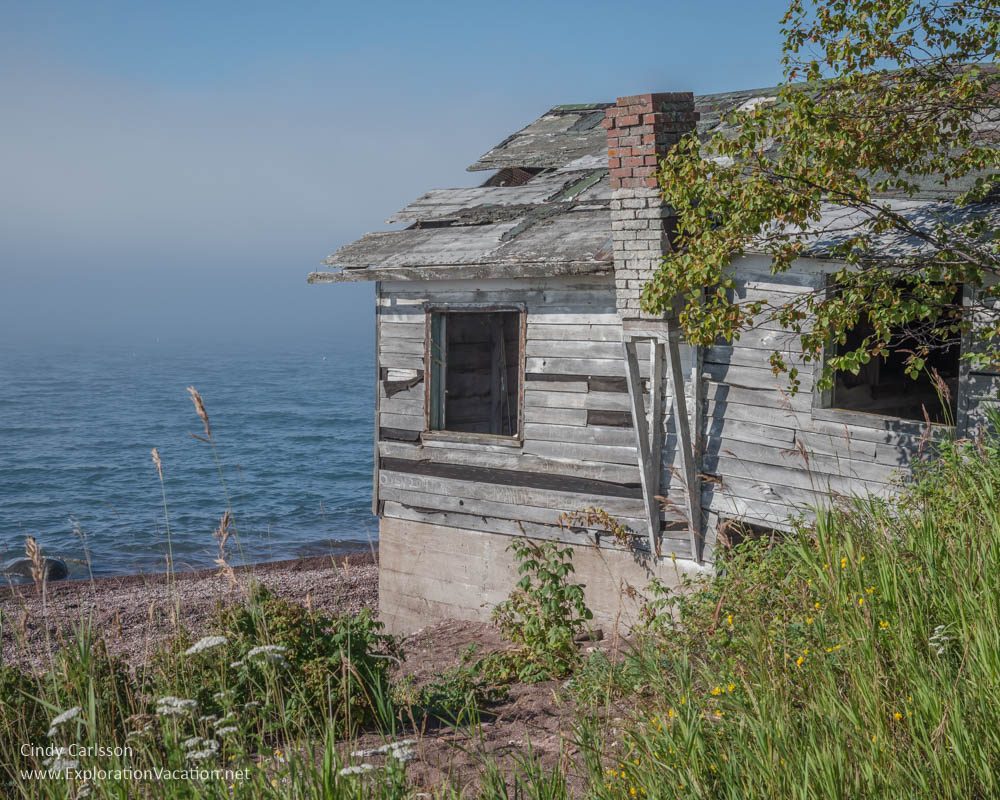 The shack still holds nets and other tools once essential to earning a living on the lake, but it has been a long time since the nets – or this building – were last attended to.
I can't help but wonder what stories lie within. Are they tales of lives well lived and an old age spent with family friends or tales of tragedy and loss?
There are no answers here.
Back out on the highway I realized the shack's peeling façade holds a hidden message.
Closed, indeed.