(Last Updated On: October 17, 2018)
Discovering new locations to photograph was one reason I signed up for a photo class along Lake Superior's North Shore last June. The class didn't disappoint and I discovered several spots worth further exploration. The Kadunce (or Kodonce) River is one of these, although I wasn't very impressed initially.
For our class, we were directed through the woods to a shallow, rocky section of the river.
At first glance it didn't look very impressive, but I did find some riffles to photograph.
Apparently there are three nice little waterfalls here, but it seems that the thing to do is to hike upstream in the riverbed and climb each waterfall along the way. That sounds rather adventurous (and cold), but maybe someday I'll see if I can get to the first waterfall. (I really can't see myself climbing a waterfall.)
On the other hand, the beach where the Kadunce flows out into Lake Superior is accessible to everyone and has enough trees, rocks, and sandbars/washes to provide a variety of photographic options.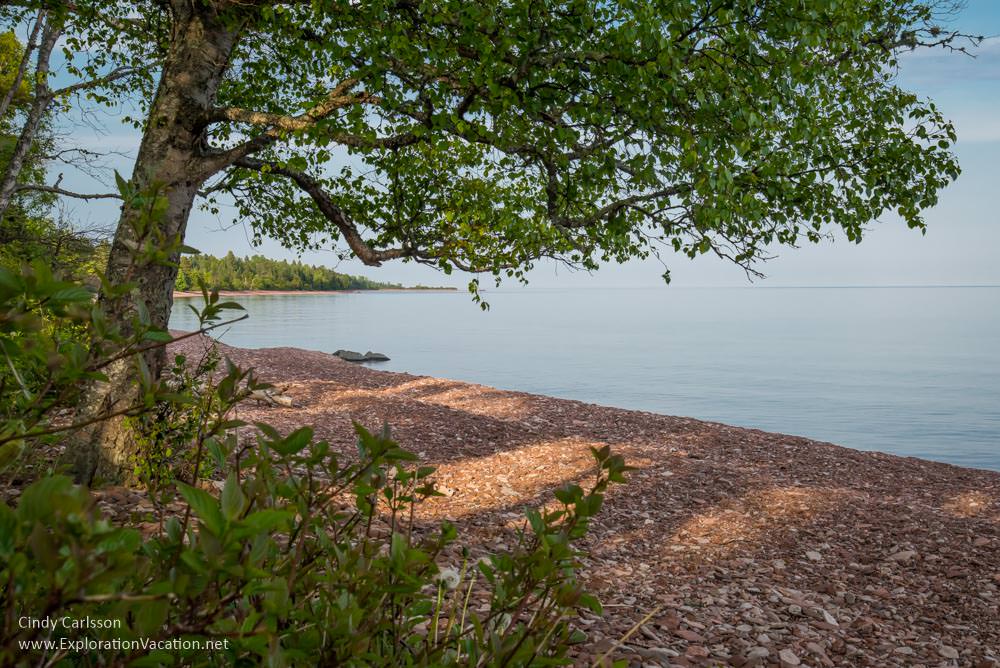 I may get to the waterfalls someday, but I'll definitely spend more time on this beach!