(Last Updated On: July 27, 2021)
Once upon a time, beginning 500 years ago or so, castles in Sweden were surrounded by farms that produced the food needed for the inhabitants of the castle and for trade with other castles.
Throughout Sweden, most of the buildings associated with those castle farms have long since vanished. However, in Strängnäs, one still remains in its original location.
Stopping for fika at Grassagården
Grassagården is one of those historic castle farm, with the oldest buildings going back to the early 1600s. The farm takes its name from the Grass family who ran a tavern in the courtyard during the 1700s. Today the site's middle class home is preserved as a museum, but the courtyard again serves guests – although now they are guests seeking fika (the Swedish version of coffee break) or a light lunch.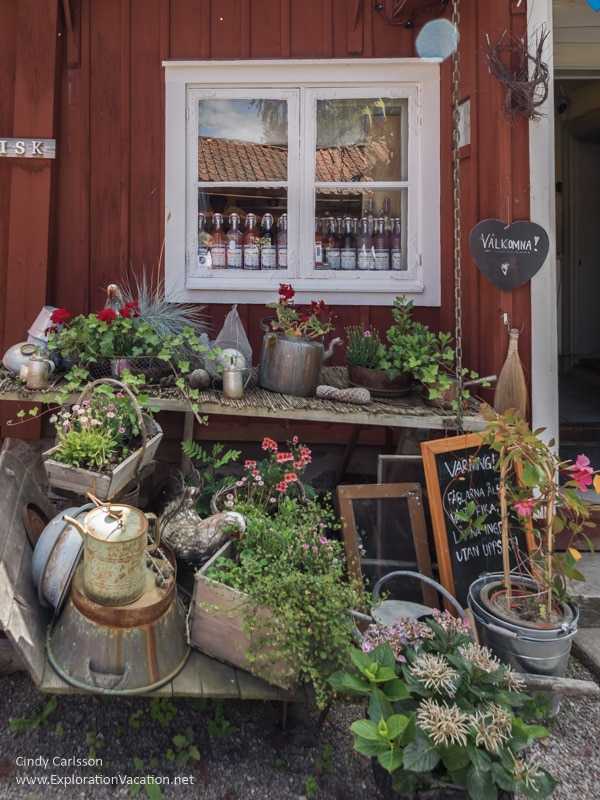 Under the guidance of the multi-talented Magdalena, Café Grassagården creates wonderful treats – I sampled cardamom rolls every chance I got while traveling in Sweden, and none of them could match Magdalena's!
While it's hard to beat sitting in the courtyard on a sunny day, the bakery includes a number of rooms ideal for enjoying fika or lunch when the weather is less than ideal.
And, for those wanting to step farther back in time, the original house has been preserved as a museum, complete with furnishings from the early 20th century and before.
Whatever you do, make sure to try one of those cardamom rolls!
Café Grassagården serves baked goods and light lunches from 10 a.m. until 5 p.m. each day during the summer. The house museum is open on a more limited schedule – contact the café for more information.
I visited Café Grassagården as part of a delightful tour hosted by Visit Sweden and Visit Sörmland, (Stockholm Country Break) but I bought my own cardamom roll (we were supposed to wait to eat until lunch), and I'm really glad I did!