(Last Updated On: January 24, 2022)
The royal palace that serves as the permanent residence of the Swedish Royal Family has been nearly 500 years in the making, as the first true palace was built on the site in 1580.
Built for Queen Catherine Jagiellon, the original Renaissance palace became known as Drottningholm (Queen's Islet) Palace. Catherine only lived there a few years, but 80 years later it was purchased by Queen Hedwig Eleonora, who had the palace rebuilt in the French style after it burned to the ground shortly after she purchased it.  She continued to use the palace – the same structure we can see today — as her summer residence until her death in 1715. It was then given to Princess (and future Queen) Louisa Ulrika, who remodeled the interior and spent her summers at the palace. Today's Drottningholm is largely the palace Louisa Ulrika knew, although it has undergone a number of restorations since that time.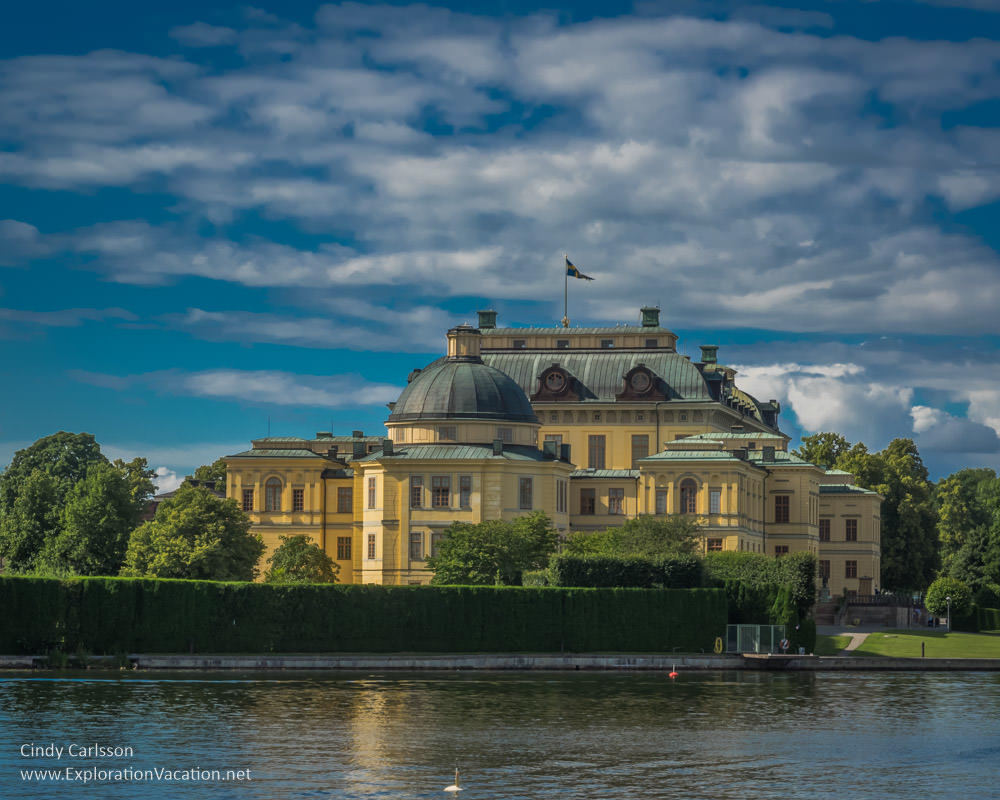 Drottningholm Palace is a UNESCO World Heritage site as well as home to the royal family. The general public can tour the interior of the palace, although I only viewed the exterior on my visit. The palace is located at the far edge of Stockholm, and can be reached by private vehicle, bus, or boat.