(Last Updated On: December 10, 2020)
We awake to rain – and rainbows.
<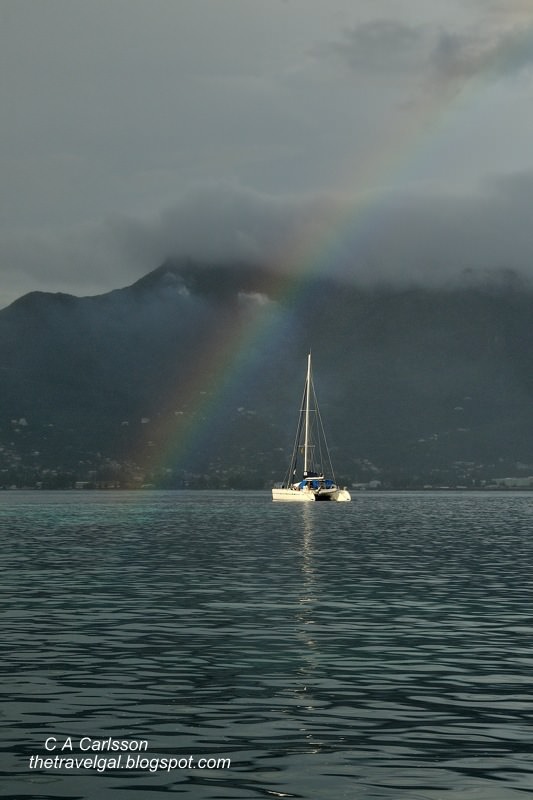 We have a short motor from our anchorage in St. Anne's Marine Park to the Sunsail base on Mahé, but even for that short time, everyone is true to form: We all start out in one neat line behind Lady L (as directed), but soon one of the boats wanders off to the side for a bit. It's as if they are looking for the reef they almost hit on our first day out!
And then we are all safely inside the marina. (No one hits the reef on the way in.)
A skipper from the marina boards and brings us in and in no time at all we have off-loaded our belongings into piles along the dock. There is a brief and slightly chaotic farewell ceremony and then Lane and I and a couple of friends leave the group to head out on our own for a few days.
Suddenly this part of our journey has ended. It seems strange to be off on our own after so many days in close quarters, but I'm eager to explore the island. .  .
. . . once the downpour ends. Now seems like a good time just to wait.
Next post:  Welcome to Mahé – Lost and Low on Petrol
Previous post: Saint Anne's Marine Park