(Last Updated On: November 27, 2019)
Located in the rolling hills of southeastern Minnesota, Nerstrand Big Woods State Park is a tiny remnant of a once vast woodland ecosystem.
Nerstrand Big Woods is a small park laced with hiking trails, making exploration easy even for lazy hikers like me.
The start of June means the end of the trilliums and other ephemerals I've been chasing this spring, flowers that would have covered the forest floor in the big woods only a few weeks ago. Instead the star of the current show at Nerstand is the color green – the green fronds of now-fully opened ferns, reclusive Jack-in-the-pulpits, soft mosses, and, of course, the leafy green of the maple, bass, ash, and other trees. Even where there are flowers, they are supporting actors in this performance.
Although Nerstrand Big Woods State Park is home to a good number of birds and wildflowers, for most people the highlight is probably the small falls where placid-looking Prairie Creek gently drapes itself over a limestone ridge.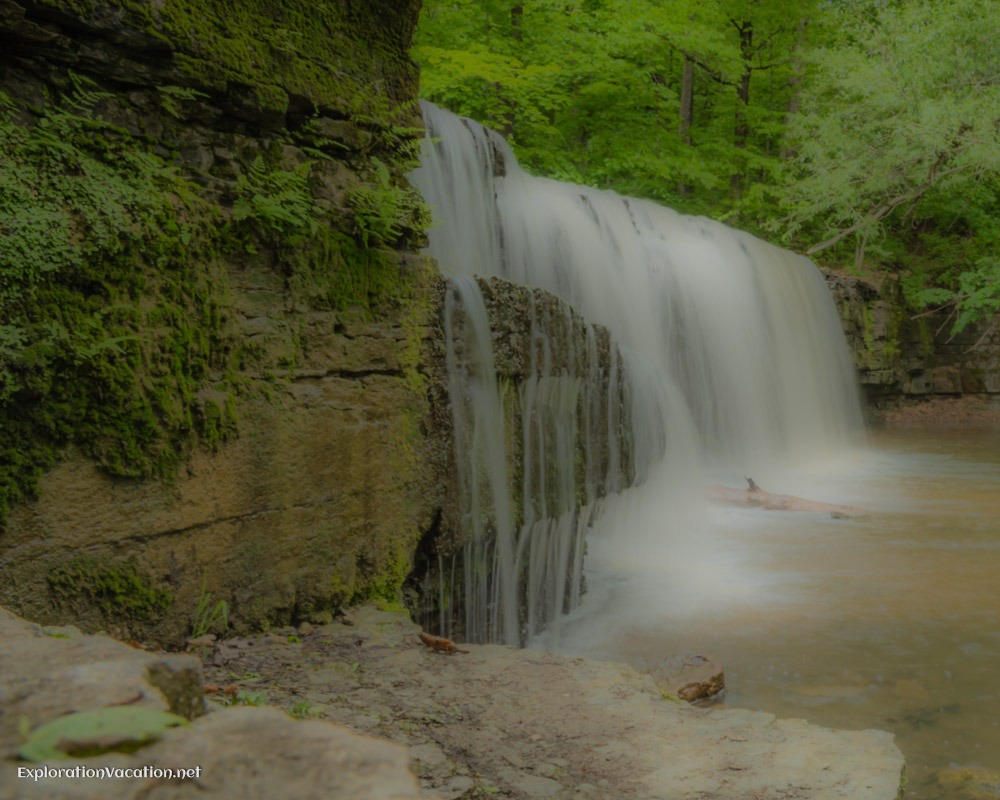 It's a deceptively pretty spot on a beautiful spring day. Today the water dances rather daintily over the rock ledge, however, small logs and branches suspended from nearby trees testify to the raging flow that must come through here after heavy rainfalls. Of more immediate concern are the signs warning people to stay out of the otherwise inviting water – not because of dangerous currents, but because Prairie Creek is contaminated with fecal coliform bacteria. While not an uncommon problem in southern Minnesota, it's still sad to have to avoid the water in such a lovely place.
Nerstrand Big Woods State Park is located 45 miles south of the MSP metro area. The park has a variety of campsites and hiking trails. During winter a number of the trails are opened up for snowshoeing, skiing, and snowmobiling. A Minnesota state park permit is required.
Minnesota State Parks
All Minnesota posts