(Last Updated On: October 17, 2018)
Spring has come late to Minnesota, but now that it has arrived, it has arrived in full-force. There are blossoms everywhere, including Irvine Park – the historic heart of Saint Paul.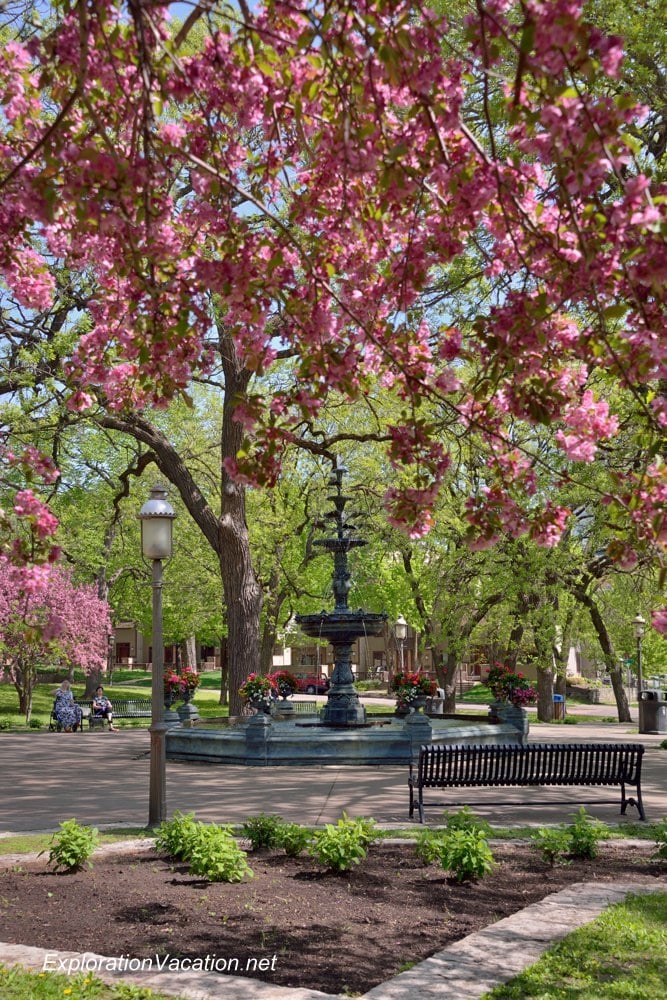 It is only a brief moment in time, but such a beautiful moment!
This is my submission to Travel Photo Thursday at Nancie's Budget Traveler's Sandbox where you can find links to images submitted by Nancie's friends from around the world.
All Saint Paul posts