(Last Updated On: October 17, 2018)
Morro Bay, California, is a wonderful place to watch the sunrise.
First the sky turns rich shades of purple and pink.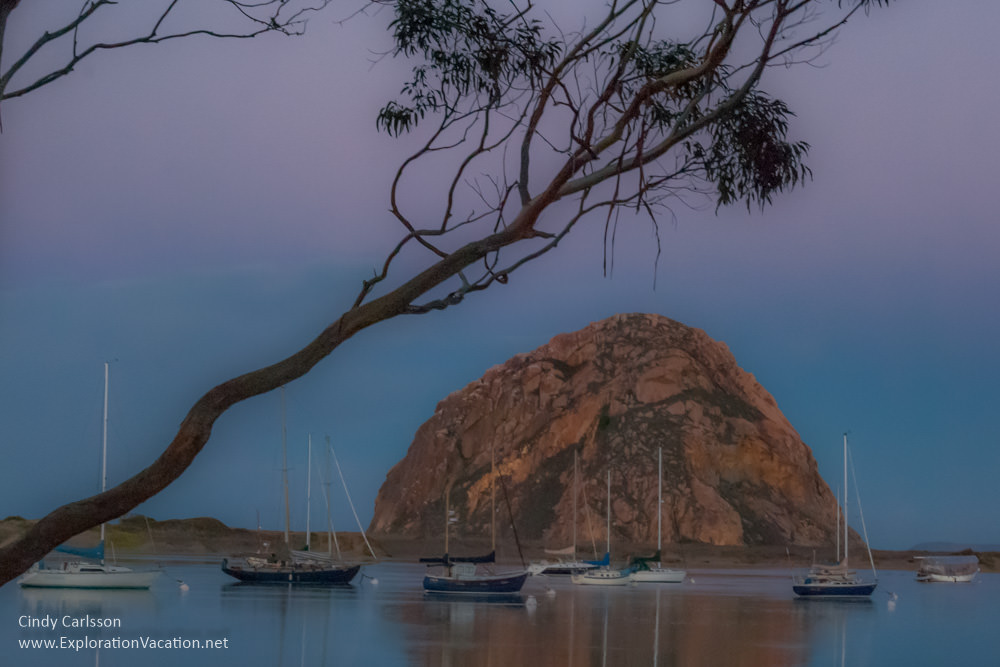 Then, as the sun peaks above the opposite horizon, it begins to illuminate the bay's signature rock.
Finally, the rock is fully lit.
Soon the entire bay will be awash in light.
All California posts