(Last Updated On: March 17, 2020)
To visit to the Saint Paul farmer's market a couple of weeks ago was to see the end of summer laid out before you. Oh sure, there were still lots of mid-summer vegetables, but the fall vegetables (garlic, brussels sprouts, cruciferous vegetables of all colors and types) were starting to appear while the vegetables of July (most notably green beans and peas) were nowhere to be found.
Of course, there are always a few ready-to-eat treats at the market.
These too reflected the changing season, as a snack of fresh sweet corn will soon disappear from the market while more types of apples become available.
Of course, there were also a few treats for the non-humans in the crowd.
While doggie treats may continue to be available throughout the fall, there are big changes coming in the variety of flowers available as the lilies, daisies, and dahlias of summer are replaced by sunflowers, mums, and asters.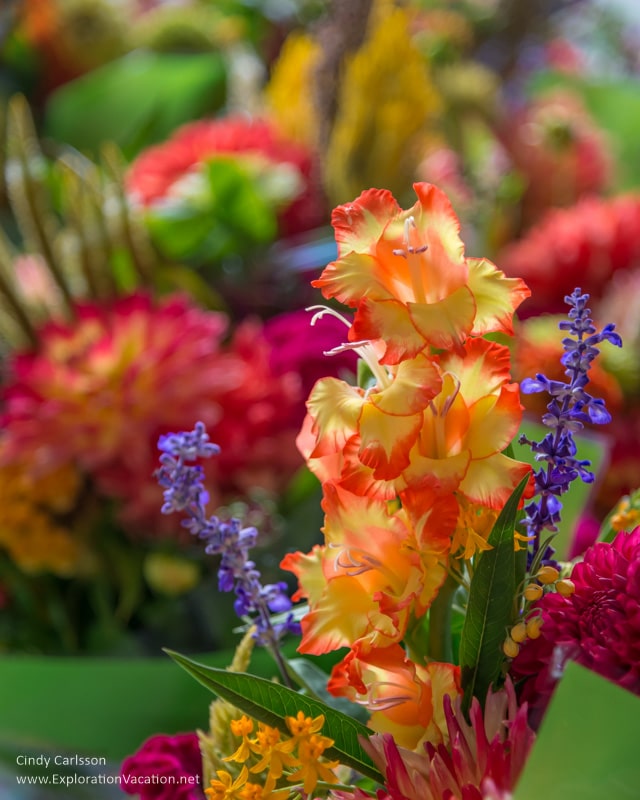 It will have changed by the time we return to the market this weekend.
Welcome to fall in Minnesota!
I'm linking this week to Travel Photo Thursday at Nancie's Budget Traveler's Sandbox, where a world of images awaits.