(Last Updated On: October 17, 2018)
During Mexico's Spanish colonial period, homes in Mérida were built with utilitarian courtyards that provided space to do chores, store supplies, house small livestock, and even prepare meals. Today those courtyards are often transformed into fanciful gardens with beautiful fountains, pools, and outdoor art. But there are times when even the loveliest of these gardens reverts to its utilitarian past.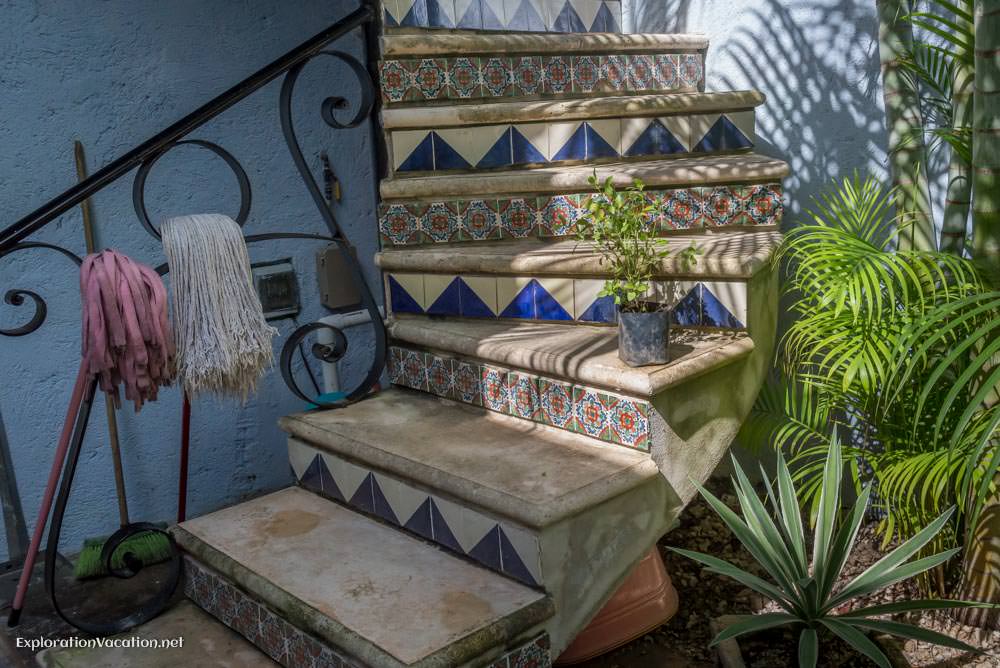 This post is linked to Travel Photo Thursday at Nancie's Budget Traveler's Sandbox.
Touring expat homes in Mérida
All Yucatán State posts
All Mexican Yucatán posts