(Last Updated On: October 17, 2018)
I love wandering in museums, aimlessly moving from one item to another based more on what intrigues me than on any logical structure. The New Arsenal location of the Lithuanian National Museum was a perfect place to engage in that sort of rather random museum experience.
Exploring the New Arsenal Museum
The New Arsenal Museum houses six separate exhibit areas:
Birth of the museum
History of Old Lithuania from the 13th to 18th centuries
Lithuania in the 19th century
Folk art
Lifestyle of Lithuanian peasants
Cross crafting
There is also space for special exhibits.
The museum does an excellent job of providing English language labels with each object; however, there isn't always a lot of context provided. This meant that I sort of drifted through exhibits on the history of Lithuania and the museum itself without really understanding how the objects on display related to each other.
The history of Vilnius and Lithuania
Of course, I generally like wandering rather aimlessly through history, so for the most part I happily drifted amid the wide variety of objects on display, admiring the portraits (including the wife of a couple of Czars), model of the battle of Grunwald, military gear, wooden trunks, religious objects (including a Tatar Koran), and much, much more.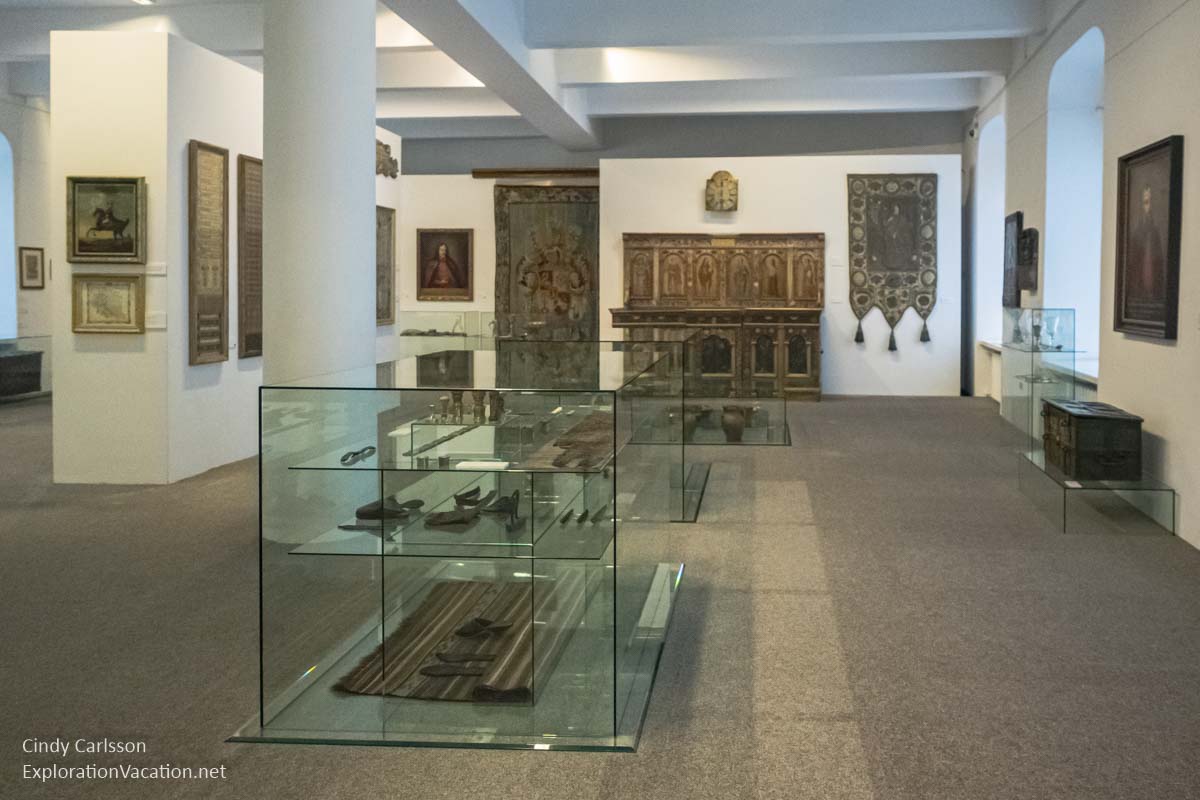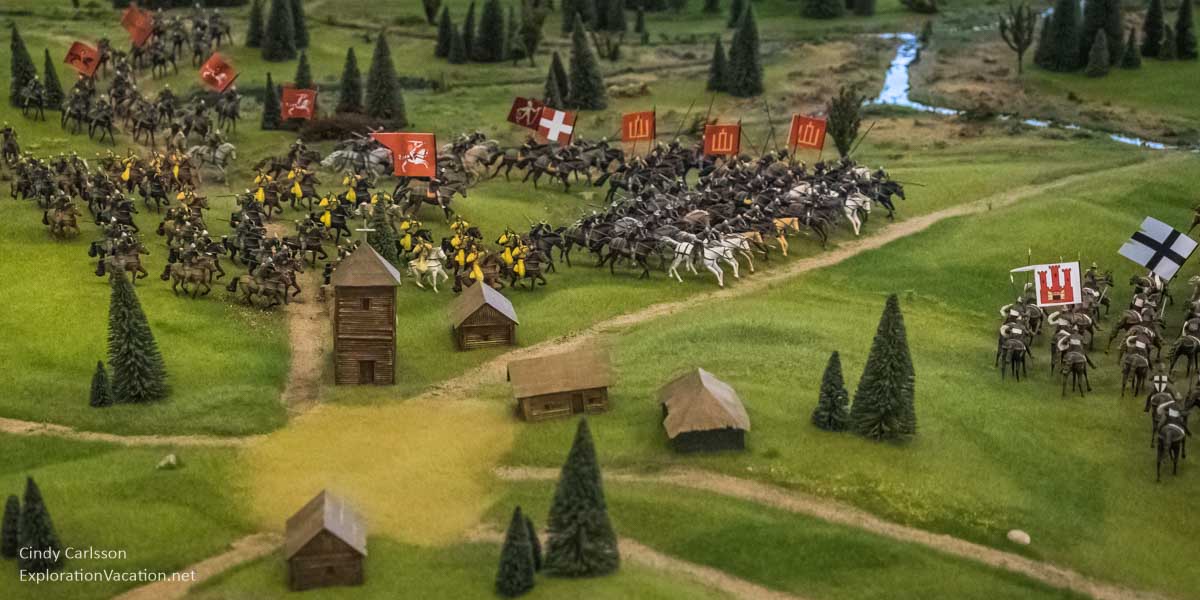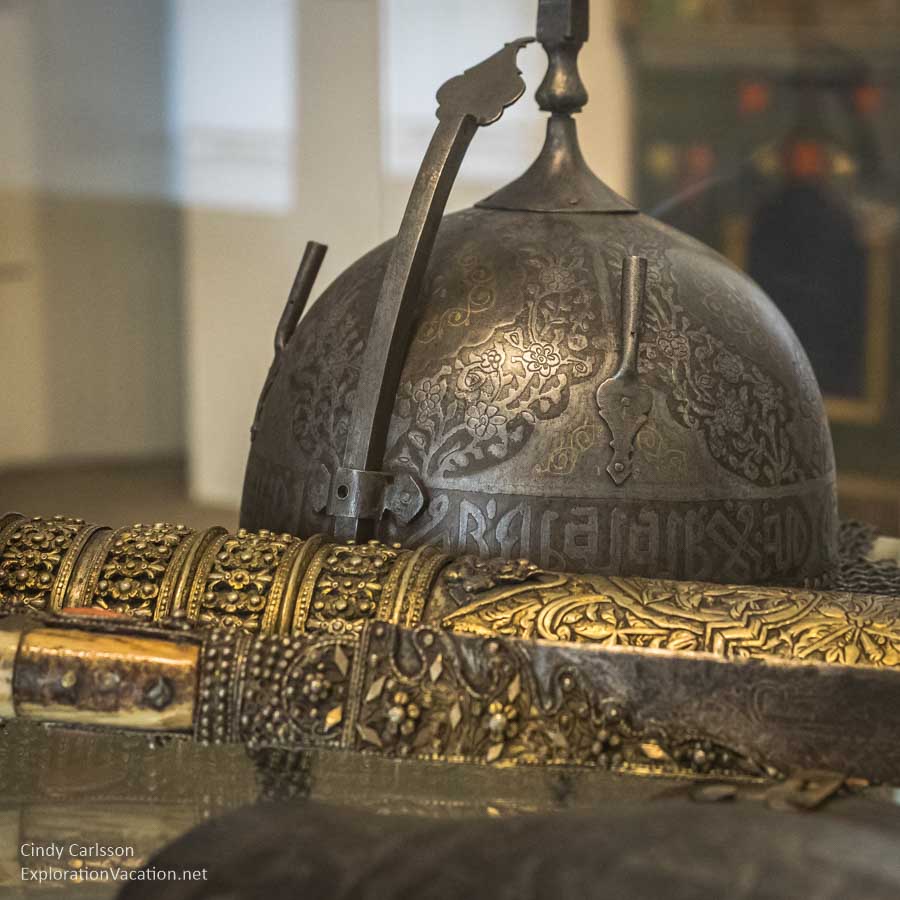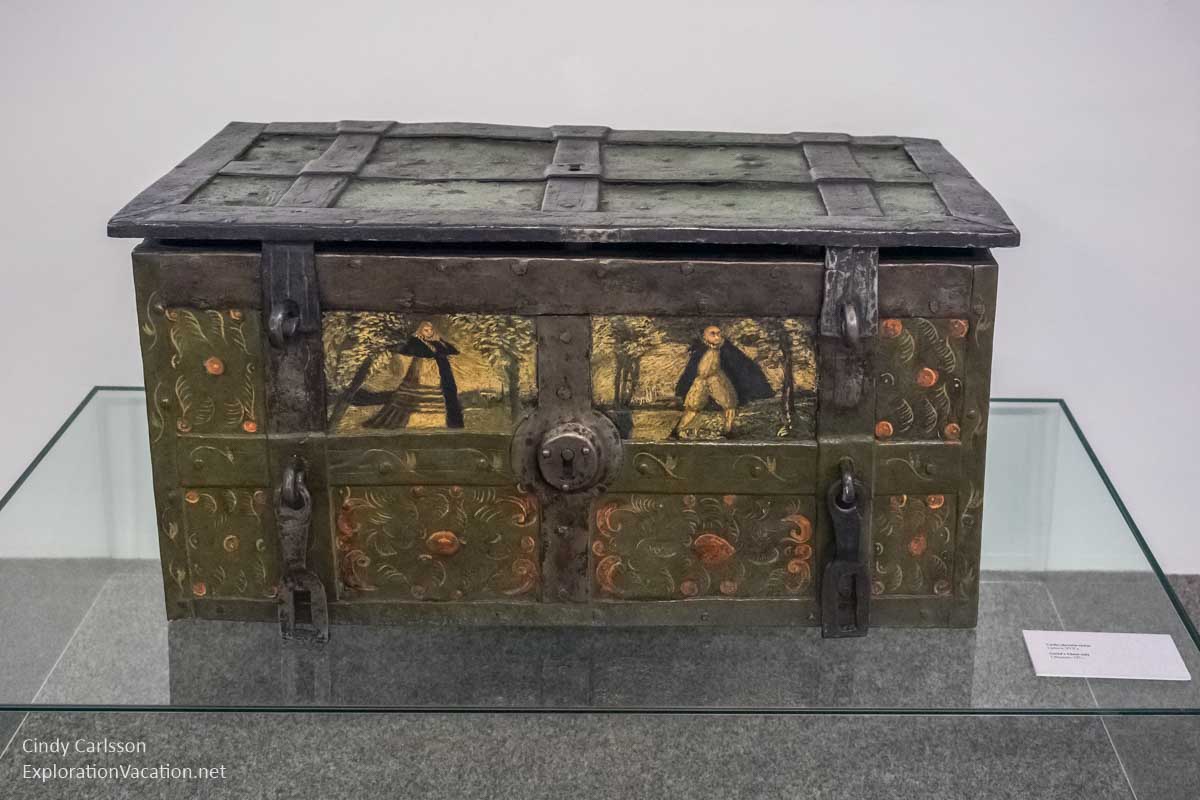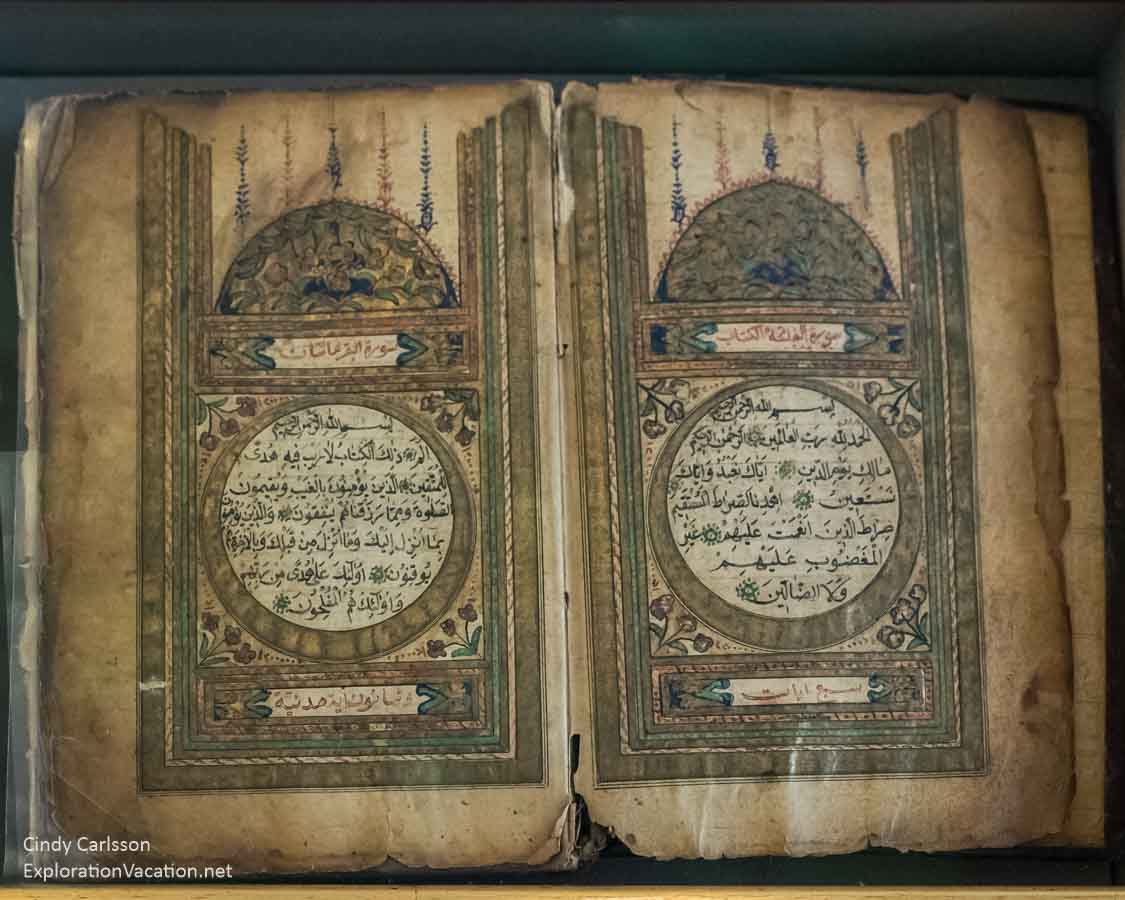 Traditional textiles
Then there was the New Arsenal Museum's ethnographic textile area, with its wonderful samples of weaving, traditional costumes, and textile-related tools.
Religious folk art
At last I came to the folk religious items I'd been looking for all along. (The museum sort of forces you to move through in a specific order, so I couldn't just start with costumes and religious art without first doing the Lithuanian history sections.)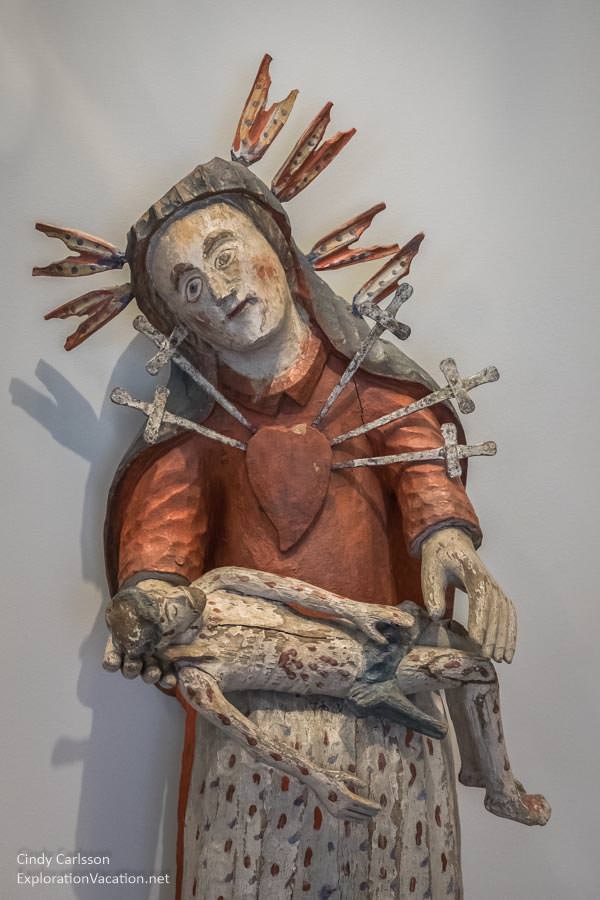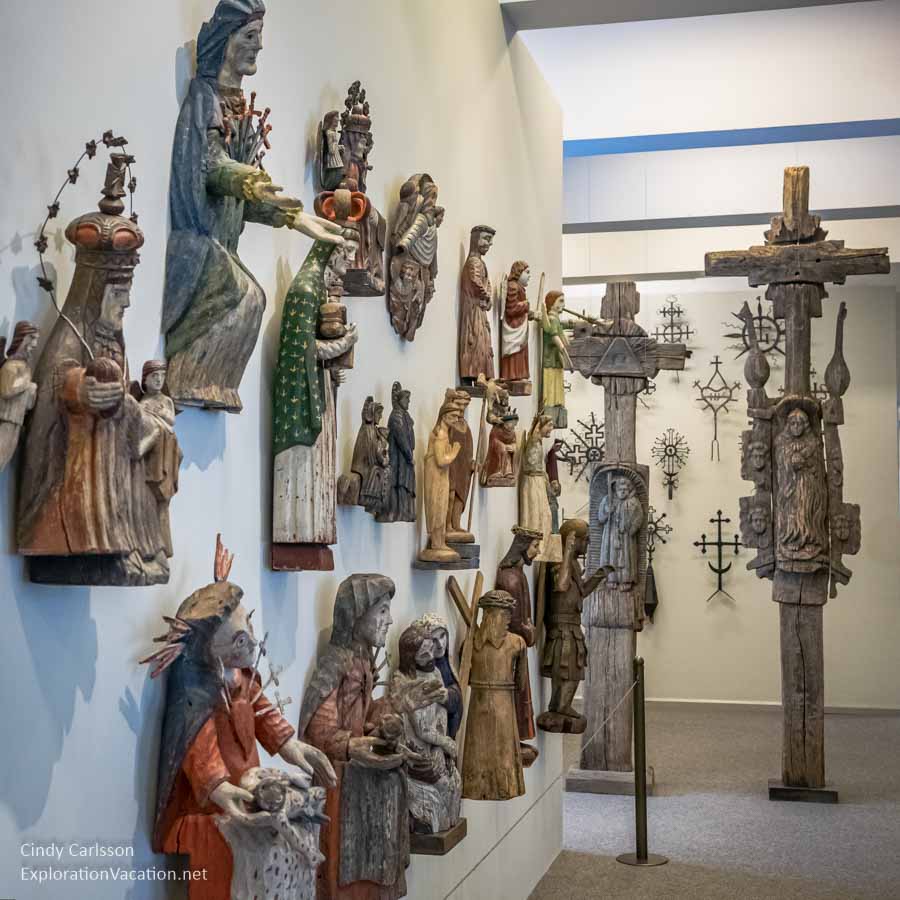 Luckily the New Arsenal Museum's collection was every bit as wonderful as I hoped it would be.
Exile under the Soviets
The final exhibit I visited was called To Eternal Exile. This haunting exhibit of photos, letters, diaries, and other documents tell the story of some of the 32,000 Lithuanians forcibly deported to Siberia in 1949.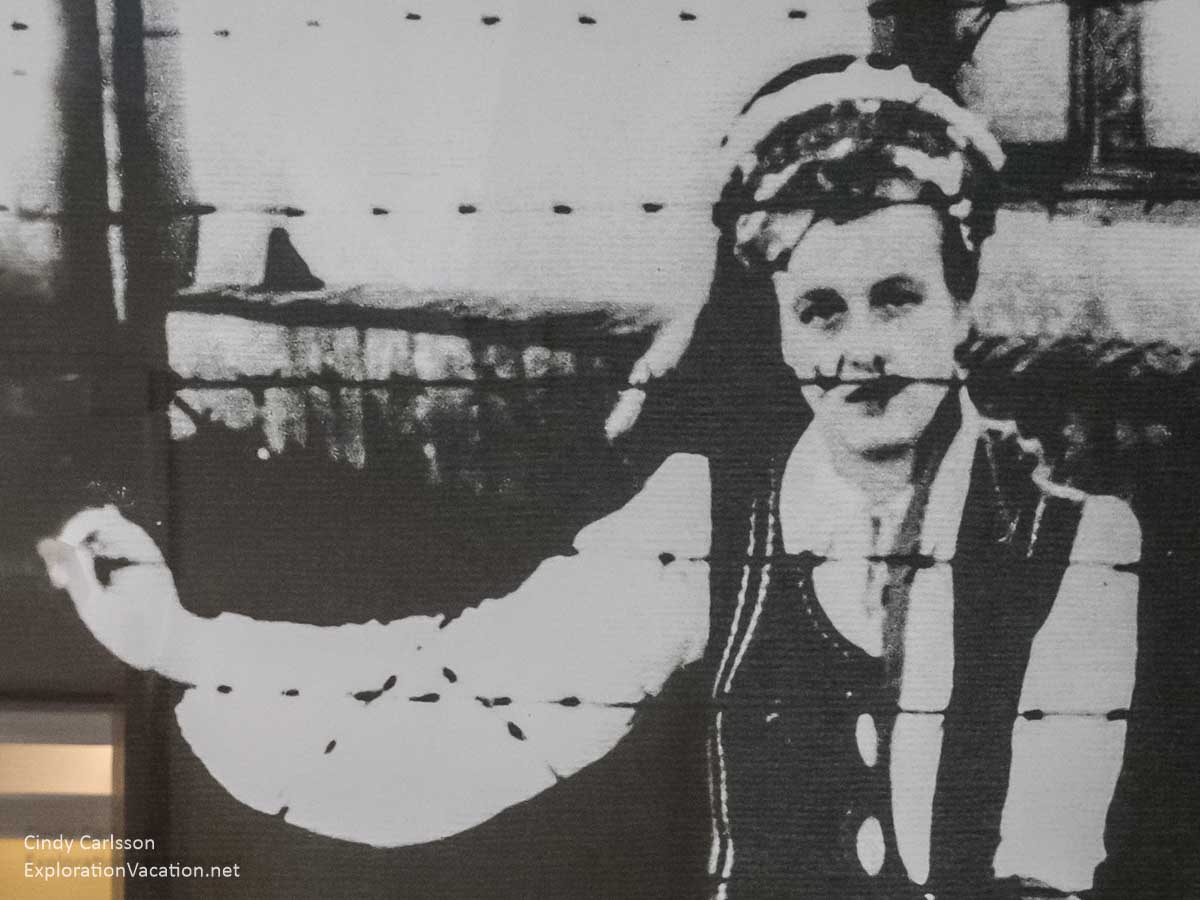 It was a heartbreaking end to my time in the museum, but so much was lost here during World War II and in the years following it that it's perhaps the only fitting ending. The lives lost, the cultures destroyed, will forever exist now only as memories. They must be preserved or they will truly be gone.
The Lithuanian National Museum New Arsenal is located in part of the Lower Castle complex. A small admission is charged to visit or visit for free using a Vilnius City Card.
I visited as a guest of Go Vilnius using a complimentary (and much appreciated) Vilnius City Card.
Exploring with the Vilnius City Card