Fall at Jay Cooke State Park
I've seen Jay Cooke in winter
This story begins in the depths of winter, in February, to be precise, when we made a quick stop at Jay Cooke State Park on our way up to the North Shore.
We'd never been to Jay Cooke before, but I knew the park had a suspension foot bridge across the Saint Louis River, so we headed there for a good overview of the area.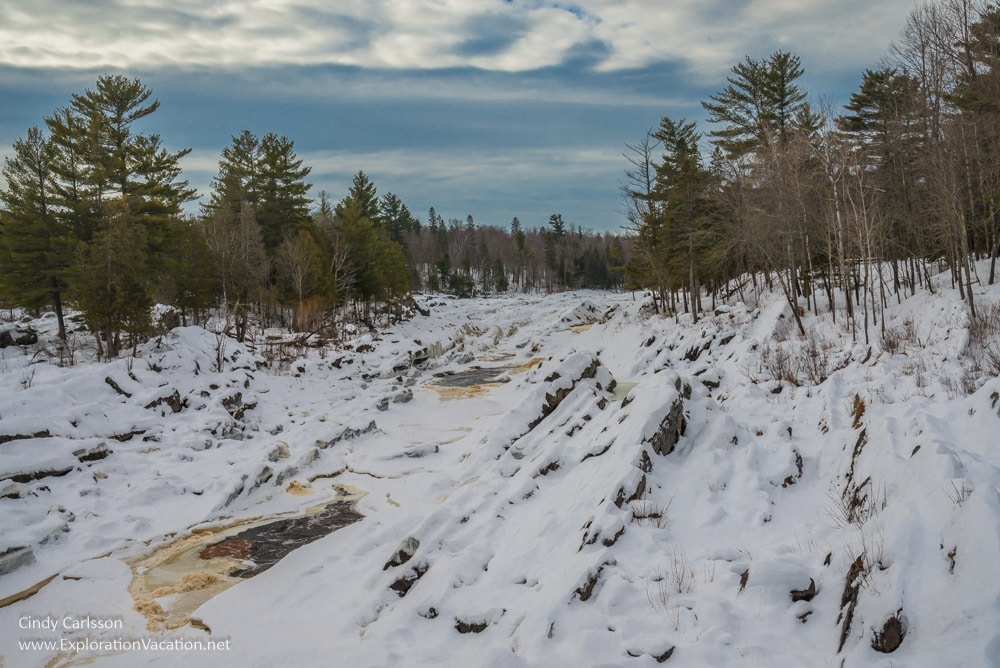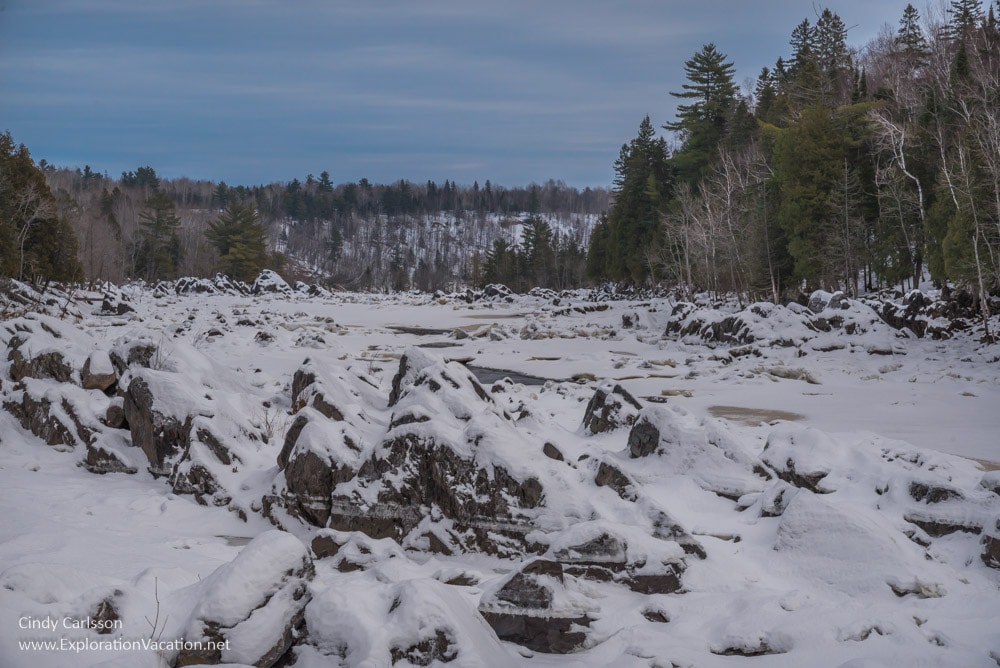 One look and we knew we had to return in fall . . . the upturned rock in the riverbed would be interesting in any season when not covered with snow, but the mixed hardwood and pine forest above it would make a wonderful frame for the river when ablaze with color.
Now I've seen Jay Cook in the fall (it's glorious)
So last week we were back and, yes, fall is a wonderful time to visit.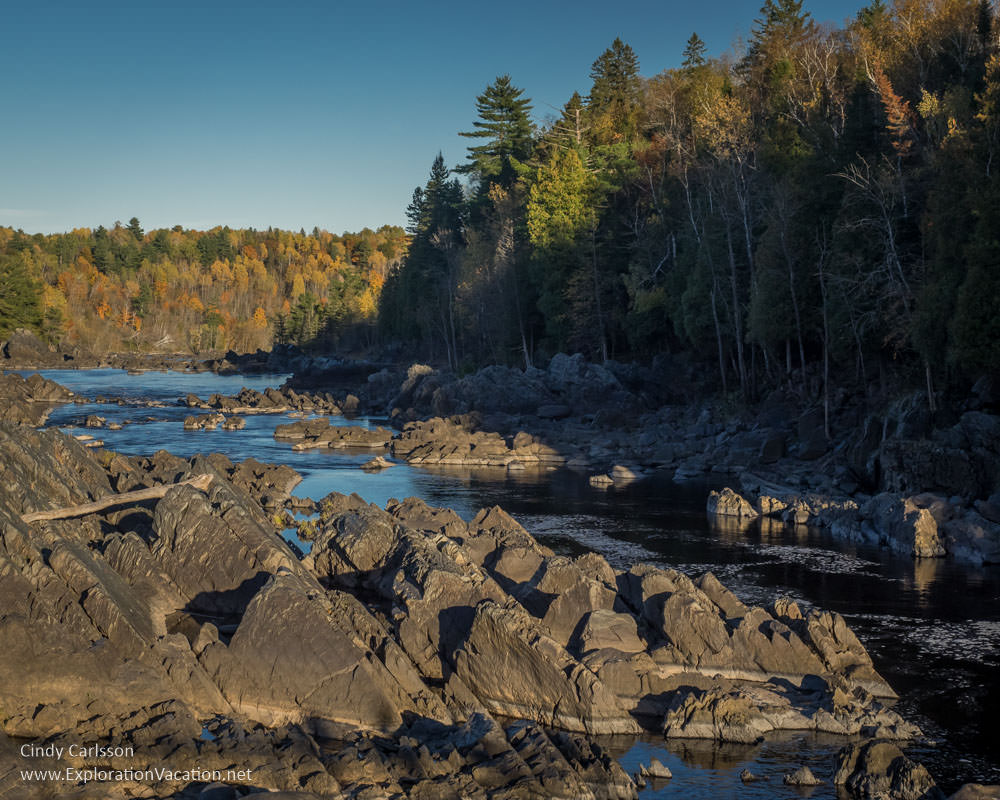 While we thought the odd rock formations here would be fascinating any time, I really hadn't realized that the whole river bed would be filled with waterfalls when not frozen!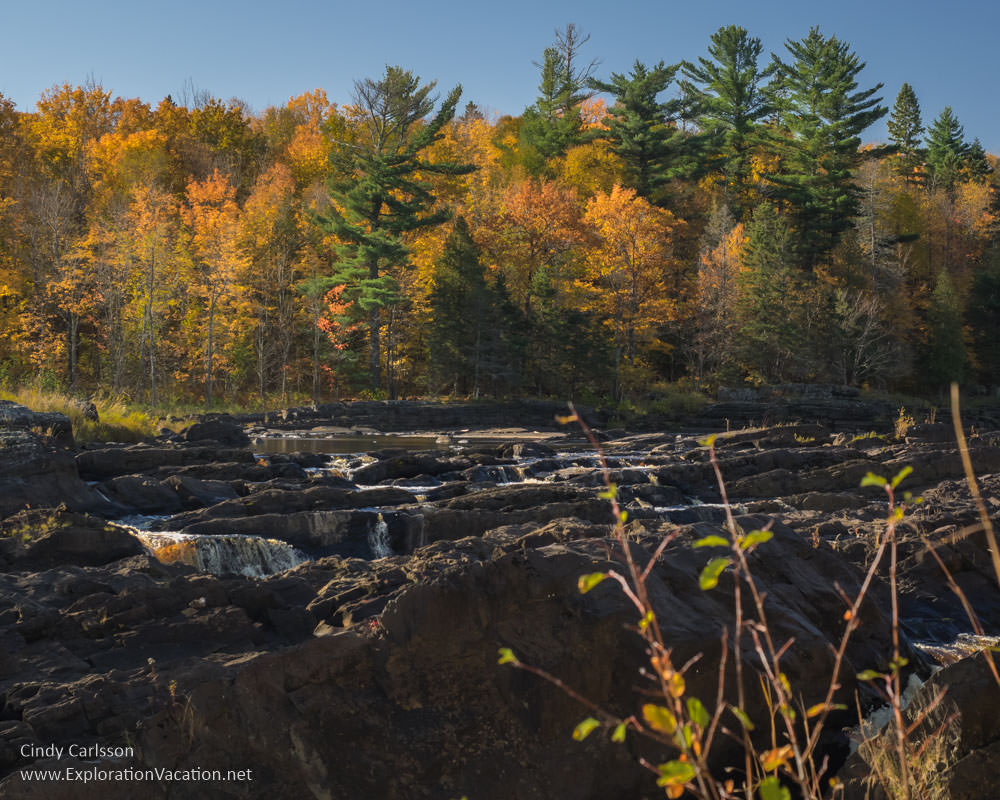 There are also a couple of easy-to-reach overlooks that feature broad vistas.
(The Oldenburg overlook is located just past a picnic area.)
(This is the view from the highway bridge. It's really not necessary to hike anywhere to enjoy this park.)
While there was plenty of color right along the highway, the trees along the hiking trails were also showing off their seasonal wardrobe.
It's the perfect fall get-away.
Jay Cooke State Park is located just south of Duluth, in Carlton, Minnesota. This is a year-round park with something like 70 miles of trails for various uses, campgrounds and camper cabins, picnic shelters, and a winter warming house. Like all Minnesota State Parks, a permit (available at the park) is required. Note that the main road through the park (Minnesota Highway 210) washed out during a flood in 2012. Reconstruction of the road is underway, but is not scheduled for completion until fall 2017. Until that time, the park is split into two sections, making access to some areas a bit cumbersome.
Exploring Minnesota State Parks
All Minnesota posts
Save
Save
Save
Save
Save