(Last Updated On: October 17, 2018)
Although the Sinagua people vanished from Arizona's red rock country 600 years ago, they still speak to us today through the petroglyphs they carved on rocky outcrops, like those found at the V Bar V Ranch Heritage Site.
The rocks speak at the V Bar V ranch
Here, below a sheltered cliff on the V Bar V ranch, the Sinagua people shared their stories with each other and with us today.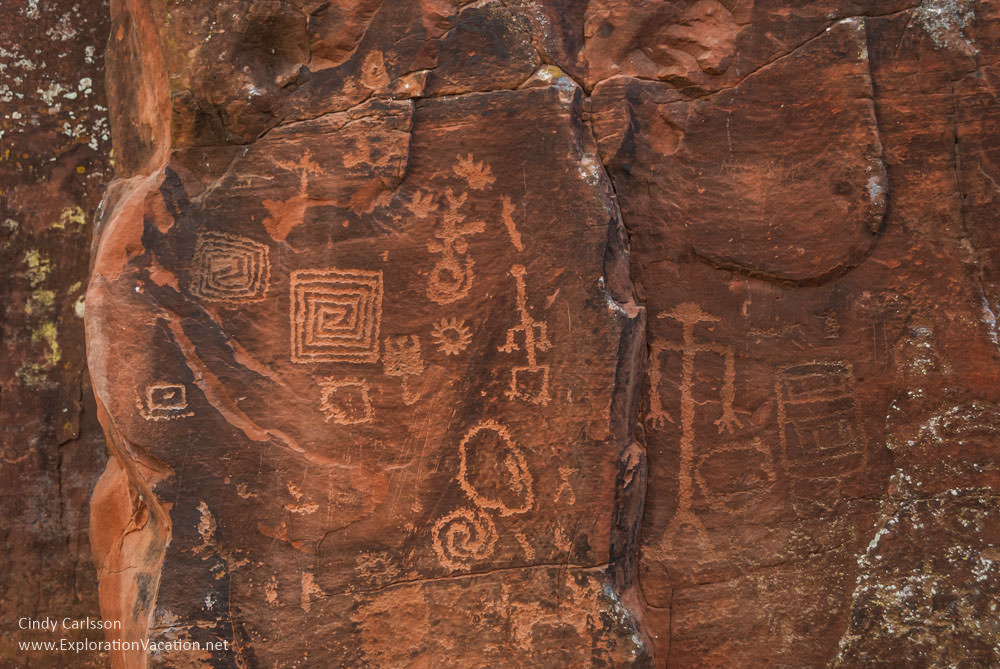 It looks to be a fascinating story.
If only we understood the language the Sinagua and the rocks speak.
The V Bar V Heritage Site is located just south of Sedona, Arizona. A Red Rock Pass or national park pass is required to park at the site, which is open to the public most weekends (Friday – Monday). The small visitor center has a gift shop that sells the Red Rock Pass.
Reading the V Bar V Petroglyphs
All Arizona posts