(Last Updated On: November 11, 2019)
Walking down a neighborhood street near our hotel in Saigon (Ho Chi Minh City), we noticed a vehicle that seemed a bit out of place on a neighborhood street in Vietnam.
Doesn't that look like a classic American muscle car (or at least an American muscle car wannabe)?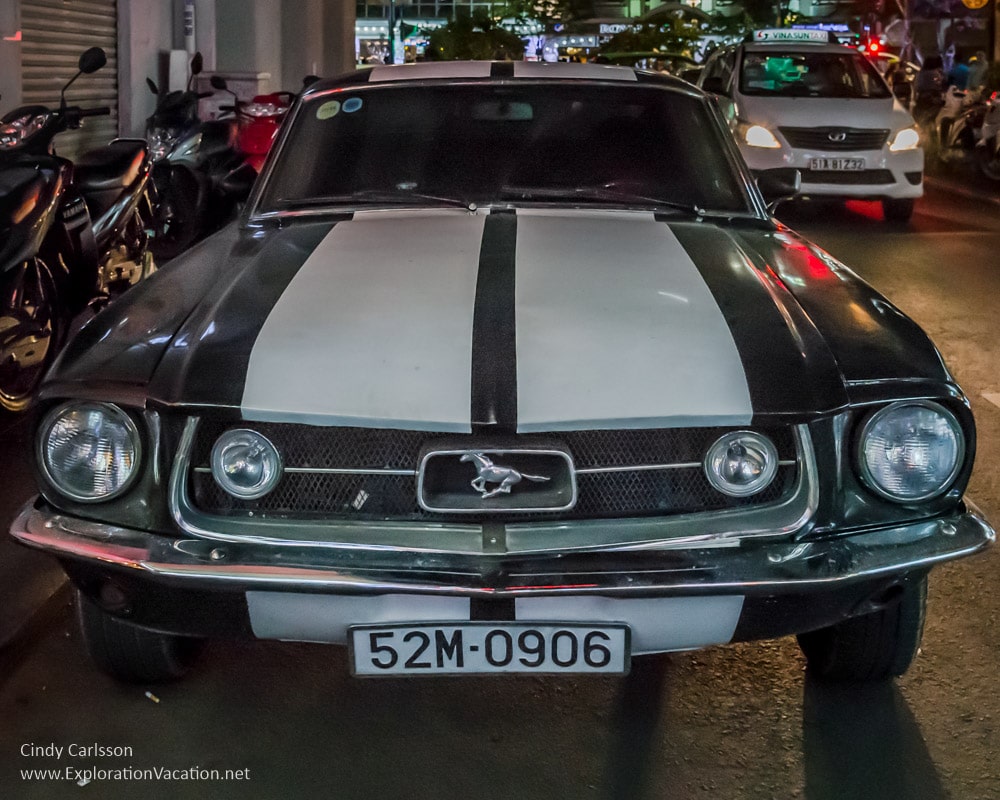 Indeed.  It is, to be precise, a modified 1967 Ford Mustang fastback.
If only she could talk.
Americans left a lot of stuff behind when they retreated from Vietnam after the war, but they didn't leave much in the way of American culture (unlike the French who left a lot of great buildings when they departed). Americans didn't bring much beyond what was needed to conduct a war, so the only vintage American items found here are generally personal items that belonged to individual soldiers and military equipment.
How and when this car got here has to be quite a story.