(Last Updated On: March 17, 2020)
I just got back from a week in New York City. I did all sorts of cool stuff while I was there (more on that in future posts), but I did NOT ride the Sea Glass Carousel in Battery Park. That omission means I may have missed out on the coolest thing to do in the city right now.
There were long lines at the carousel whenever we passed by, and I can see why. Designed to make riders feel as if they are gliding through an aquarium, the carousel features 30 glowing glass fish that swirl through dreamy lighting and music.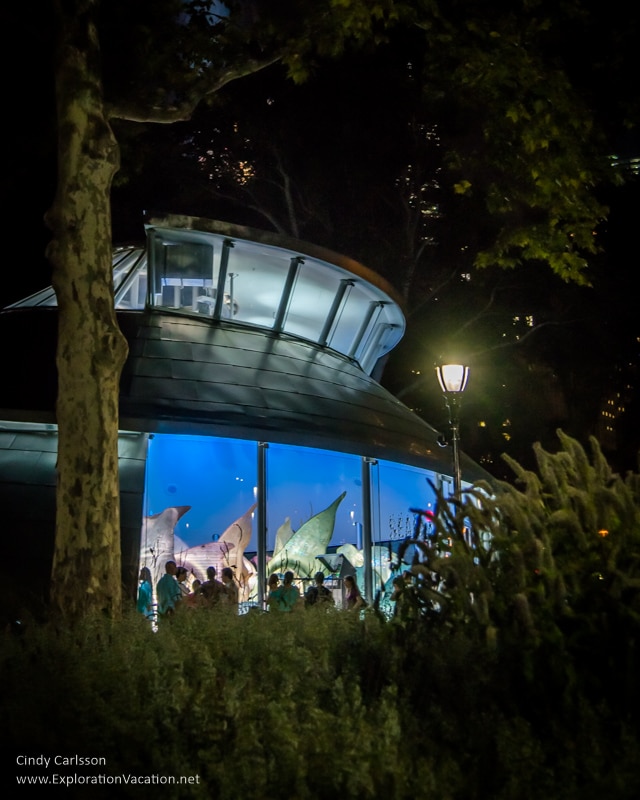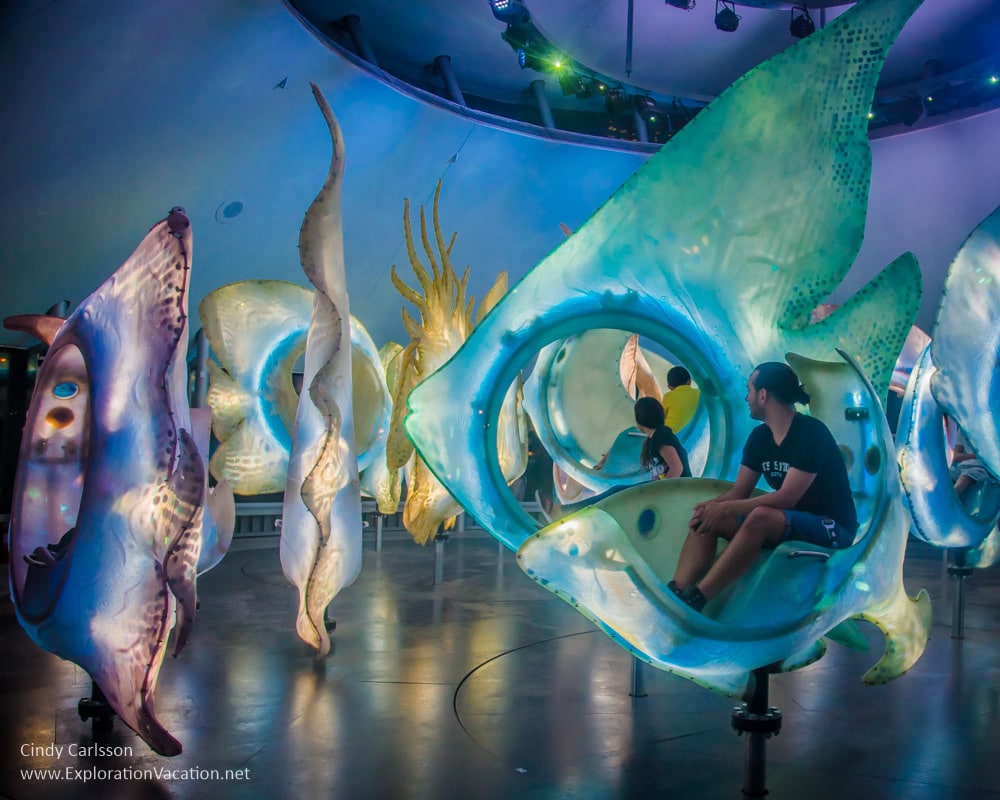 It looks unreal. And wonderful.
The Sea Glass Carousel is located at the south end of Battery Park. It opened to the public in August after a decade of planning and $16 million in public and private funding. It only costs $5 to ride.
All NYC posts