(Last Updated On: October 28, 2019)
Monson Lake Lutheran Church stands just outside the entrance to Monson Lake State Park. It's a classic country church – a white clapboard building with a steeple on top and a cemetery along the side.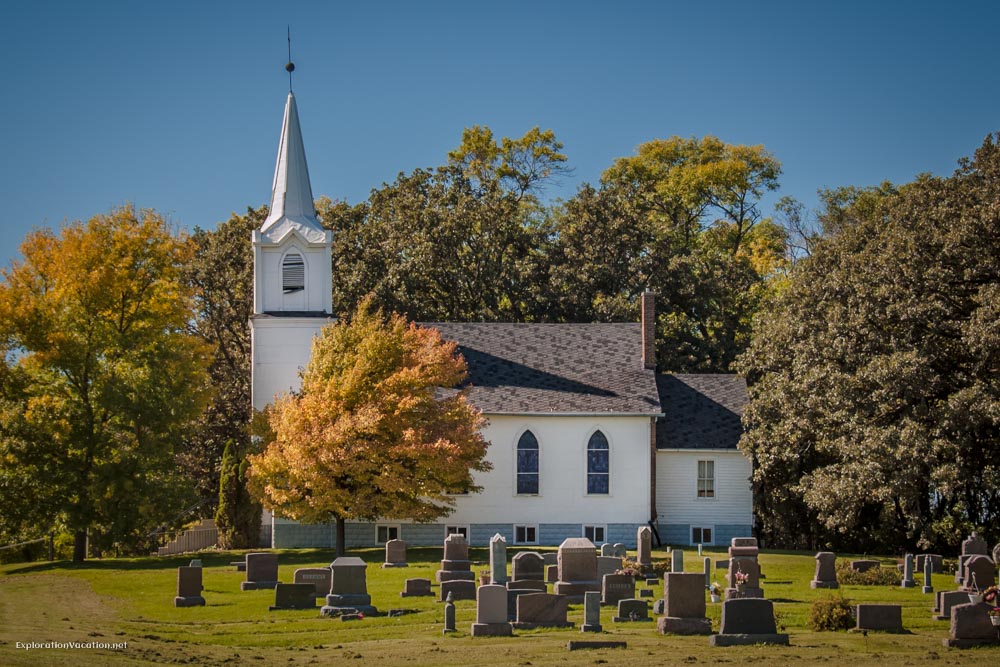 I haven't been able to find information on the church or the cemetery, but a number of graves date back to the late 1800s.
More than a few graves are those of children.
On a perfect fall day it can be easy to forget how difficult life was here, not only for the earliest settlers, but for the next few generations as well. The graveyard here is a reminder that our ancestors were all too familiar with grief, and that the loss of a child was once all too common.
All Minnesota posts