(Last Updated On: November 22, 2019)
You'll never look at one of those cut-paper snowflakes the same way after seeing Papercut! The Incredible Psaligraphy of Karen Bit Vejle at the American Swedish Institute in Minneapolis.
Psaligraphy is the art of cutting paper – like the paper snowflakes children make in school. However, in the hands of Danish artist Karen Bit Vejle, this seemingly simple act results in the extraordinary. Her works are intricate, multifaceted stories delicately writ in paper, often on a large scale.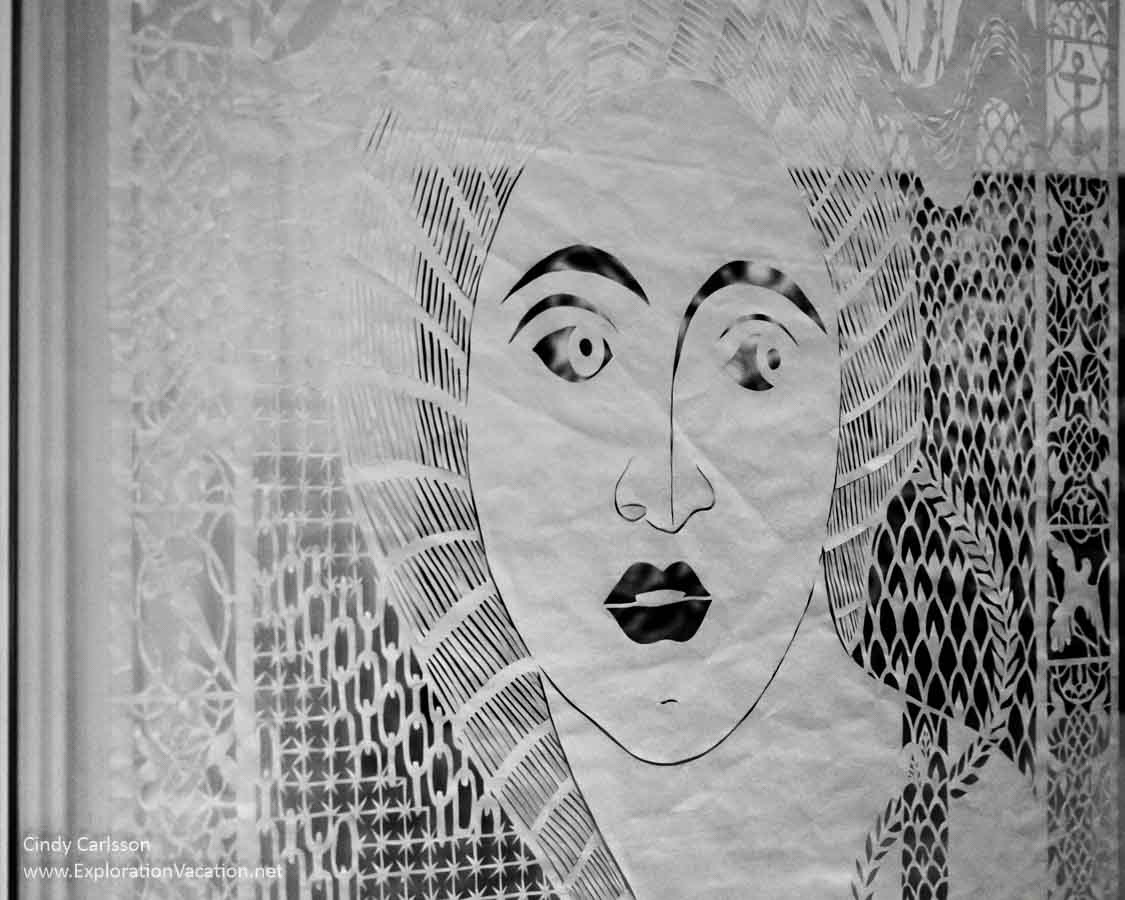 The show is accompanied by the work of a few other paper artists, including Entangled Introductions, featuring the work of local artist Sonja Peterson.
There are a few other cut paper works scattered throughout the Castle (as the mansion that forms the heart of the museum is often called), including a handful of cheerful pieces by local artist Cynthia McKeen.
It's a magical world and a lovely escape from what is becoming a very long Minnesota winter.
Karen Bit Vejle's Papercut! is on display through May 25, 2014. The exhibit is split between galleries in the Castle and in the new addition, so be sure to see both. A movie in the Castle shows her at work with her tiny scissors, which shows how these works were created without detracting from their magic.
Sonja Peterson's Entangled Introductions is on until April 26, 2014.
All Minnesota posts