(Last Updated On: November 11, 2019)
When I was in college I worked with a woman named Deb. One summer, while the rest of us took classes or worked or just goofed off, she sailed to Norway on a 76-foot homemade replica Viking ship.
The ship was the Hjemkomst, which means Homecoming. Building this ship and sailing it to the land of his ancestors was the dream of Deb's father. My sense was that Deb had thought the idea was pretty crazy, but when her dad died before he could make the journey, she joined her brothers in making his dream a reality. In doing so, she and 11 others sailed 6,000 miles across the Atlantic Ocean in an open wood boat with a design based on a Viking ship that sailed around 800 AD. They left New York on June 8 and rowed into the harbor in Bergen, Norway on July 19, having made it through a storm just 500 miles out of New York that could have ended the journey.
Watch The Hjemkomst of Robert Asp on PBS. See more from Postcards.
I had, of course, heard about the trip. Deb gave talks about it on campus and she must have shown the pictures and film they had, but in all these years, I had never actually seen the boat that made that trip. . . until last summer.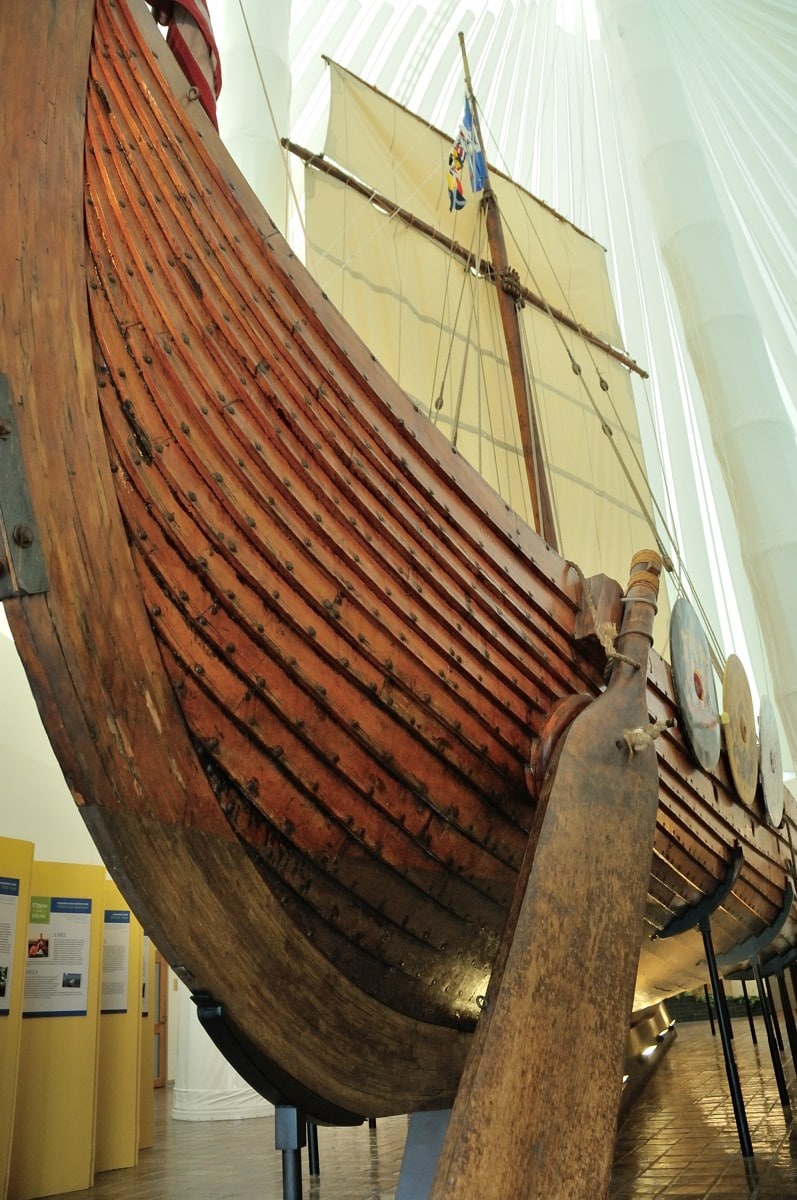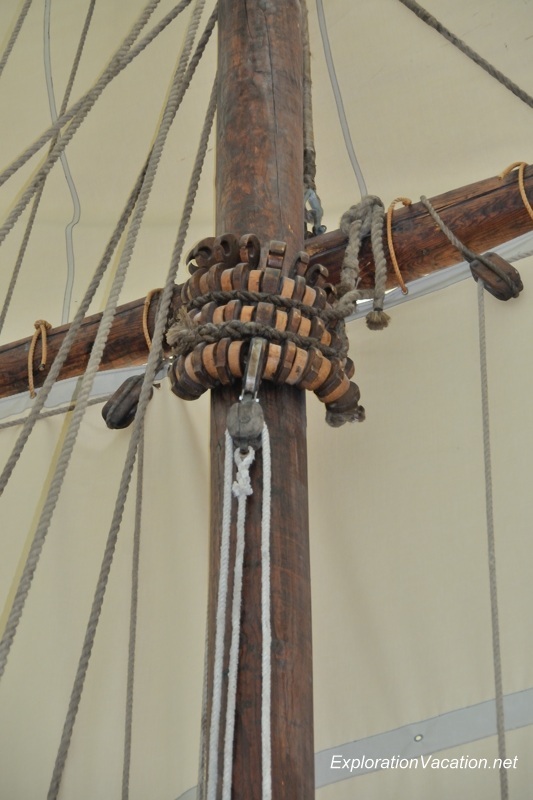 The ship is somehow both larger and smaller than I expected. Nor did I realize that the crew's "cabin" was a simple open shelter on deck, that there was no way to escape the elements. And I think Deb downplayed the danger they actually faced, focusing instead on the tedium of days at sea, the inability to shower, and the joy of reaching Norway. Any ocean crossing in a small boat is dangerous, but incurring damage early in the journey (a 14 foot crack that was "patched" by repeatedly stuffing it with strips of burlap), made the potential danger especially real. All of which made seeing the ship, the video, and the supporting exhibits after all these years unexpectedly moving.
However, while I may tear up a bit as the Hjemkomst arrives in Bergen, I still think they were absolutely crazy. Really cool, but crazy.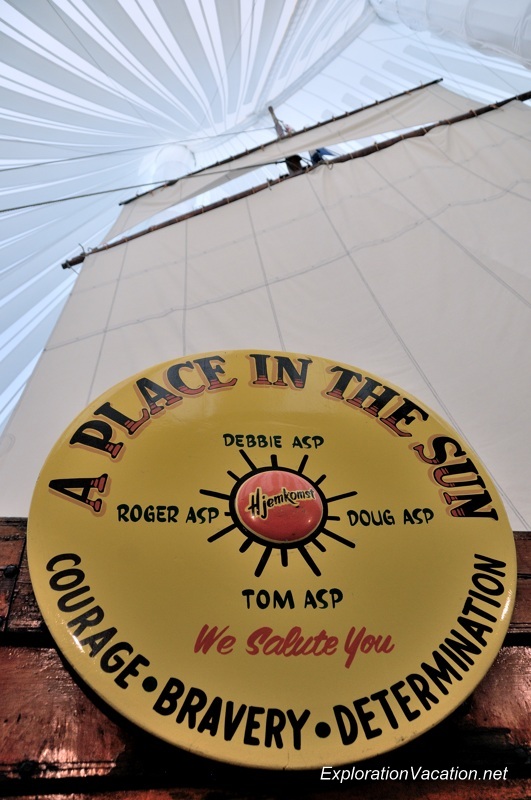 The Hjemkomst is housed in a museum created especially for it. There it shares space with other exhibits, including a replica of a Norwegian stave church.
All North Dakota posts
All Minnesota posts