(Last Updated On: October 17, 2018)
The clouds that have hung overhead all day break up just enough to allow for a wonderful sunset.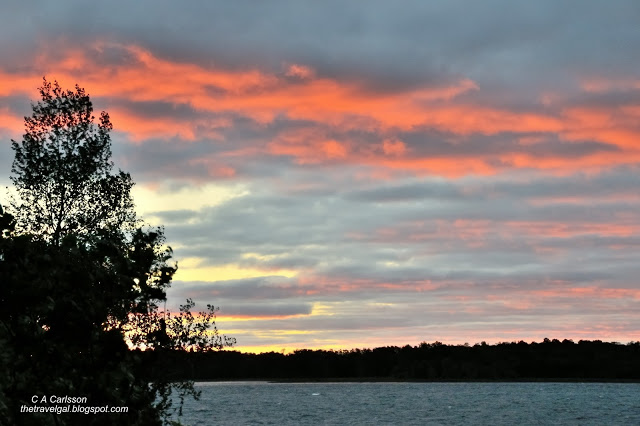 Don't let the pictures fool you. This was no calm, quiet sunset. . . even as the sky lit up with soft pink reflections, the wind continued to howl. I was careful to maintain firm footing while shooting so I wouldn't find myself suddenly being blown down onto the rocks along the shore below!
Previous post: Hiking the North Country Trail
End of the Summer at Leech Lake
Up at the Lake
All Minnesota posts