(Last Updated On: October 17, 2018)
We missed blueberry season this year.
Blueberries weren't something I grew up with – they didn't grow where I lived and my mother remembered hours bent over low-lying blueberry bushes amid cloud of mosquitoes when she was growing up. Despite her fondness for these delicate blue fruits, the experience of picking them wasn't something she felt compelled to relive or impose upon the rest of us.
As an adult, I'd casually pick a berry or two to eat out of hand when out with friends, but I'd never gone out with the aim of filling pails with them until we joined our friends Joyce and Jerry on Palisade Head one summer.
Palisade is an exposed chunk of rock high above Lake Superior. The blueberries here are continually battered by sun and wind, like fine wine grapes, they suffer. This means they are small (and very close to the ground), but absolutely delicious. Perhaps most importantly, we were there with friends on a beautiful day and every time I looked up I had sweeping views over Lake Superior to Shovel Point.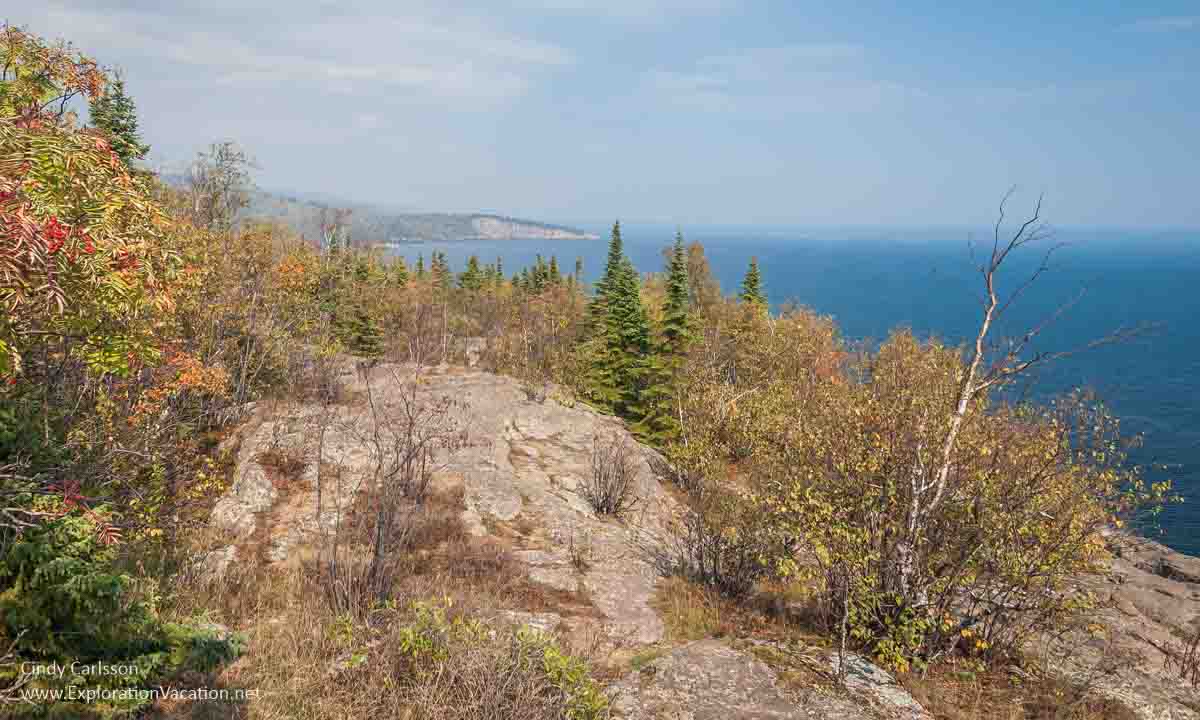 (This picture is from a fall trip, but you get the idea: It is a gorgeous spot.)
Back at their home, we ate a simple dinner of fresh berries, smoked salmon, good cheese, chips with homemade salsa, and blueberry pie.
What could be better – aside from the opportunity to relive this experience periodically throughout the years and various blueberry patches?
(Thanks, you two. We miss you.)
More Memorable Travel Moments 
Blueberries! (2011) and (2008)
Exploring Minnesota's North Shore