(Last Updated On: March 23, 2019)
Observing the vernacular architecture of southern Africa
As we travel through southern Africa, a few things that always draw my attention. Among them: plants of any kind, bridges of almost any kind, cemeteries, and architecture both traditional and modern.
Cruising around Swaziland and the surrounding areas of South Africa has been an ongoing lesson in architectural transformation.
Visiting a modern beehive hut
The oldest style of traditional architecture we see (used in various forms by both the Swazi and the Zulu) are beehives. We see the best examples of these at Nisela Safaris' Sibebe Village, where traditional beehive huts serve as tourist lodging.
Despite the tiny doors, the interior is spacious, if dark.
(They have traditional fences here too.)
Architectural evolution
We don't see many true beehives along the way.
Instead we witness the evolution of housing from beehives like those at Sibebe Village to rondavals, where the thatch exterior becomes a roof above a base. The building materials and techniques vary between locations and cultures (lots of African cultures live in rondavals – I'm guessing the ones here are mostly Sawazi or Xhosa), but are generally built of a wattle frame filled with mud brick or stone and plastered over (or not) with a mixture of clay and cattle dung.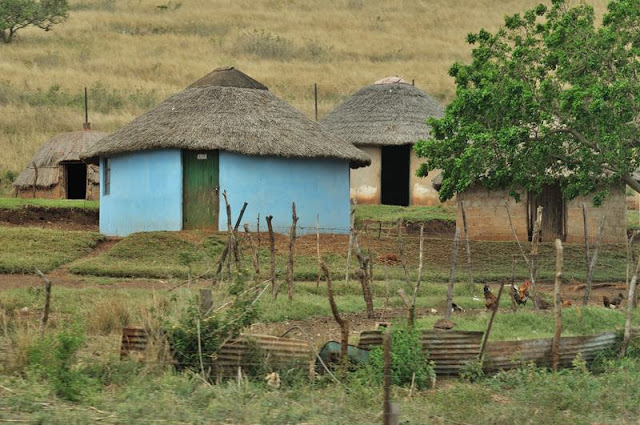 More common are rectangular versions of the same structures.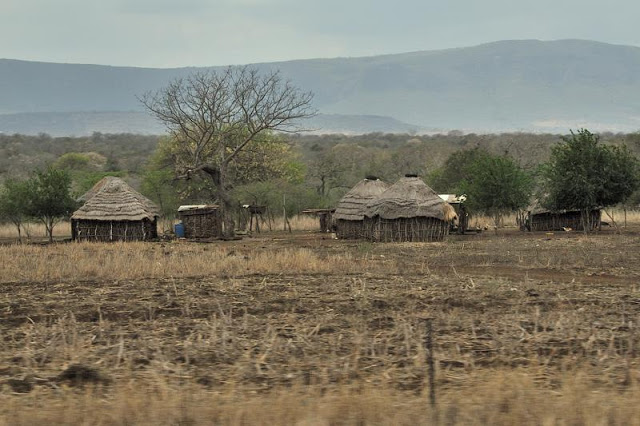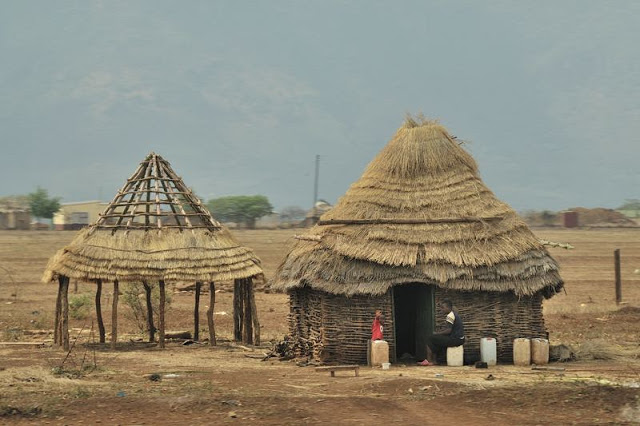 Eventually style evolves into a simple rectangular concrete box (fancy ones are adorned with concrete trim).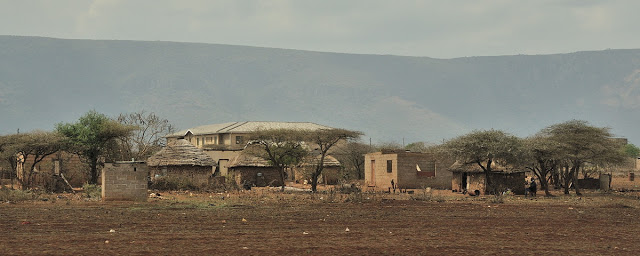 It is a bit of an architectural jumble and it is not unusual to see a homestead that contains a mix of styles.
Next post: Biltong
Previous post: Swazi Morning Road Trip