(Last Updated On: March 20, 2019)
I ALMOST didn't' get up for sunrise this morning. (I was tired and I'm not really a sunrise sort of girl anyway, as most of you know.) However, Lane decided to get up and, not wanting to miss anything, I am joining him.
Things start slow, but eventually we are treated to a magical light show that goes on and on, the light shifting and changing until the sun disappears again into the clouds.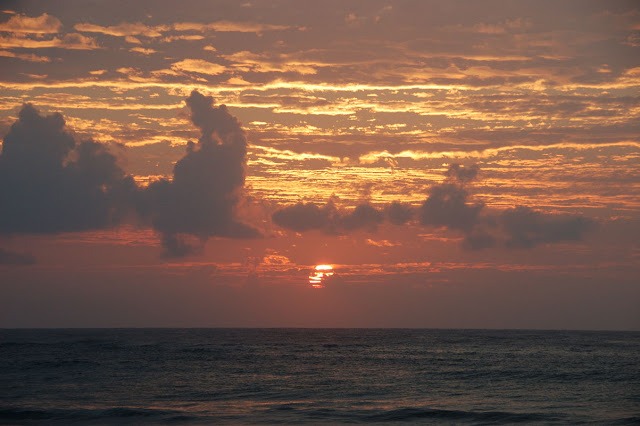 The sun is up, but it's still pretty dark . . . I hope that doesn't mean that rain is moving in!