(Last Updated On: March 17, 2020)
Years ago friends brought us to one of their secret spots along Lake Superior's North Shore, a picturesque cove with a mix of sandy beach, smooth cobbles, and large boulders.
Sugarloaf Cove isn't a secret any more, but it is still peaceful and beautiful – especially at 5 a.m. when the sun begins to rise!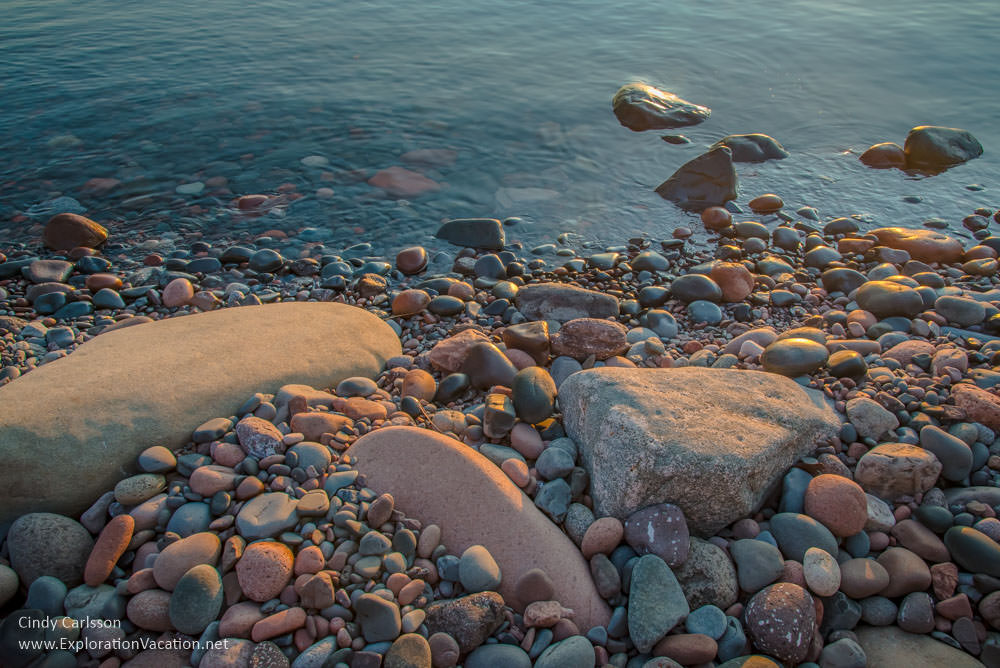 Sugar Loaf Cove is located south of Schroeder adjacent to the Sugarloaf Point Scientific and Natural Area. The site is managed by a nonprofit association. There is a visitor's center (no set hours of operation) located on the site and classes are offered occasionally. There is no charge to visit the site, but donations are appreciated.